Thanks for visiting my website. Here you can find out more about me, purchase or find information on my books, and learn how to contact me.
I'm the author of three different series–the Myrtle Clover mysteries, the Memphis Barbeque mysteries (as Riley Adams), and the Southern Quilting mysteries.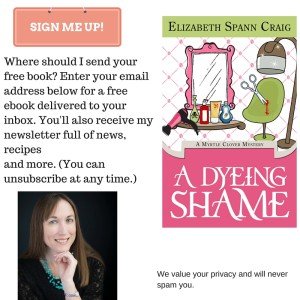 News:

Click here to visit my news page for the latest updates on upcoming releases.
Readers: sign up for my newsletter to keep informed on new releases (I'll also share recipes and extras about my books).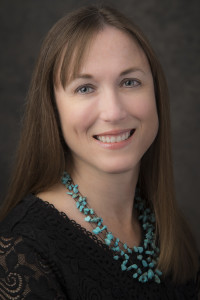 Latest release! May 2016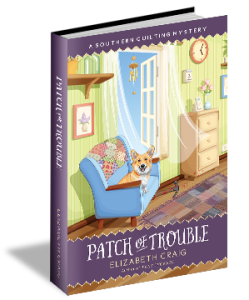 A Southern Quilting mystery called Patch of Trouble.  Purchase here.  
When it comes to solving cold cases, nothing is ever cut and dried…

Quilter Beatrice Coleman is enjoying the sleepy peace of a tranquil afternoon…until it's interrupted by her friend, Miss Sissy. The elderly lady is making wild claims about narrowly escaping an intruder. And intruders are unusual in tiny Dappled Hills.
Miss Sissy isn't the most reliable of witnesses, and her claims are swiftly discounted—until her mysterious intruder is found dead.
Beatrice won't cut corners as she unravels the threads of both a murder and a puzzling disappearance from decades ago.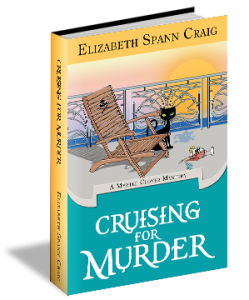 What I'm working on now: Cruising for Murder  (Myrtle Clover mystery #10)
I'm enjoying writing this mystery that will be released in August 2016.  Myrtle goes on a cruise with Miles, Red, Elaine, and Jack…a cruise that mimics one that I took last summer (with the exception of a dead body or two!)
Listen to Elizabeth answering reader questions: