By Elizabeth S. Craig, @elizabethscraig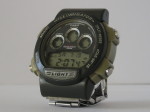 I received an email last week from a busy writer with a full-time job and young children.  She asked if I could provide some tips for squeezing writing into a very challenging schedule.
I was happy to do that.  For years, this was the only way I wrote.  Now that my children have gotten older (and one is now driving himself places), I'm getting a bit more time to myself.  But I still write in odd pockets of time: in the middle school carpool line, before the basketball game my daughter is cheering at, waiting for a doctor  appointment, waiting for a friend to show up for a coffee…you get the idea.
There are two big rules for this kind of writing.  #1:  You have to actively look for these pockets of time or else they disappear while we check email on our cell phones.  #2: You have to be prepared for writing…with writing materials and your writing mindset.
Ways to prepare for any size block of writing time:
Have an outline or a mini-outline (for that writing day only and what you want to accomplish with the upcoming scene…explained more below).
Maintain a to-do list of writing-related tasks to accomplish. Mine may have anything from "brainstorm more character names/last names" to "write descriptions of Lulu's house" to "research Destroying Angel mushrooms."
Make sure your writing to-do list is available to you for the shortest periods of free time that you might encounter.  I like to upload mine to my online calendar so it's on my phone if I need it. You could also upload it to SkyDrive or Google Drive. Or just copy that sheet of paper and keep copies in your car or laptop bag or purse.
In addition to the writing to-do list, I've found it's also helpful to have headers of lists to fill out.  This is great for even the shortest amount of time. So you could have headers like this: "5 ways to describe my protagonist," "7 ways to describe the main setting," "5 potential subplots involving secondary characters,"  "5 possible endings for this book," "7 ways my protagonist can grow," "5 things my protagonist fears more than anything,"  "my protagonist's biggest goals"…you get the idea.
If you have an hour:  You know, really, this is all you need unless you're under a deadline.  Generally, I do most of my writing each day in an hour's time.  The danger for having this much time, if you're like me, is that you might waste it.  If I feel that I can't stay focused on the manuscript for an entire hour, I'll write in 20 minute increments with 5-7 minute breaks.
To make the most of this time:
Either have a full outline or at least know what you want to write for the day (a mini-outline) and a brief summary of where you left off the day before.
Example:  What I wrote yesterday:  Beatrice finished interviewing Mary about Jim's death.  She learned that Cindy wasn't where she said she was. What I will write today:  Beatrice confronts Cindy and learns that she has a secret she's protecting with her false alibi.  Kim interrupts their visit by confronting Cindy.
If you have 30 minutes:
Honestly, in 30 minutes of focused time, you can accomplish much of what you can in an hour.  I probably do better in 30 minutes of time because I know I'm limited and I focus better.
In 30 minutes I'll either write the next scene of my book (off my outline or the mini-outline explained above), or I'll knock off as many things off my to-do list as possible.
If you have 15 minutes:  If you're using mini-outlines or full outlines, you should be able to pick right up with your story for 15 minutes of writing.  This is a writing sprint…if you need motivation, there are Twitter users who announce sprints with the hashtag #writingsprint.  More on writing sprints in the post "Host a Writing Sprint" by Julie Duffy.  I've written an entire book in 15 minute increments when I had a toddler and several others were mainly written that way.
A proviso—the books that I've written in 15-minute increments needed transition editing when I was revising.  The transitions between scenes tended to be abrupt.
Otherwise, if you don't want to work on the manuscript, pick a short item on your to-do list (researching interesting character names may take about that long) or a heading on a list and work on that.
If you have 5 minutes: This may sound impossible, but I've gotten tons done in 5 minutes in the past—by filling out the lists I mentioned above.  Incorporate the best ideas from your lists into your writing (maybe by adding them onto your to-do list for another day).  These lists are great for everything from getting a handle on your main character to discerning character motivation, and more.
If you have very small children:  Timers are good, even for children who can't tell time yet.  Start small and explain that you can only be interrupted if it's an emergency (might have to explain what constitutes an emergency). Put it right outside whatever closed door you're working behind.  No child of mine was ever injured during the creation of one of my books!
Stumbling blocks: If you're stalling and don't want to write the next scene:  Skip the next scene and go on to the following one… the idea is to keep pushing through.  Or make a list of ways to approach the scene and pick the best one from the list in your short block of writing time.
Do you write in short blocks of time?  How do you prepare for it?
Image by Alvimann on MorgueFile
(Visited 337 times, 1 visits today)