by Elizabeth S. Craig, @elizabethscraig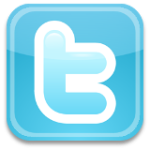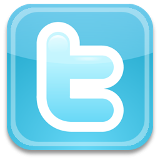 Twitterific links are fed into the Writer's Knowledge Base search engine(developed by writer and software engineer Mike Fleming) which has over 23,000 free articles on writing related topics. It's the search engine for writers.
Have a great week and a Merry Christmas to all who celebrate.
7 Lessons Learned from Blogging: http://dld.bz/den3c @JL_Campbell @AlexJCavanaugh
The Range Of Search: A Key to Understanding (and Writing) Mysteries: http://dld.bz/denR2
This week's #EtherIssue Live Chat: Ebook Sales Flattening? Current Trends. Today at 11 a.m. ET 4 p.m. GMT 5 p.m. CET @Porter_Anderson
Is the penetration of ebooks in the US market 'flattening out?' http://dld.bz/devHF @Porter_Anderson @juliebosman
Creating a Submission Package: http://dld.bz/deeDt @YAMuses
Advice for writers from @ChuckWendig: http://dld.bz/demdQ
How to remember more of what you read: http://dld.bz/demee
15 Ways to Zig When You Want to Zag: http://dld.bz/demej @lizstrauss
Tips for more effective copywriting: http://dld.bz/deme4 @demianfarnworth
5 tips for writing a great story: http://dld.bz/demeW @TEDNews
5 tips for a successful book launch: http://dld.bz/demf8 @LiterallyPR
Why is Genre Important to Success? http://dld.bz/demfG @StoryMeBad
The Pros and Cons of Writing Contests: http://dld.bz/demfN @jamigold
Talking about your character: Posture: http://dld.bz/demgc @nownovel
Writing and the Creative Life: Flow: http://dld.bz/demgm @gointothestory
Keeping it Real – Female Protagonists in YA Lit: http://dld.bz/demgw @JennWalkup
Thoughts on character mannerisms: http://dld.bz/demg5 @NowNovel
9 Ways to Find Writing Ideas: http://dld.bz/demgE @katieaxelson
10 steps to becoming a successful writer: http://dld.bz/demgX @mbcollings
Explore a character's junk drawer: http://dld.bz/demhr
How to pace a crime novel: http://dld.bz/demh6 @nownovel
Managing time in your novel: http://dld.bz/demhE @lindasclare
Diluting your brand: http://dld.bz/demhP @MelindaBPierce
An agent warns against red flags when naming characters: http://dld.bz/depF5 @JennieGoloboy
How to uncover the mood of your novel: http://dld.bz/depFG @nownovel
10 Essential Non-Writing Tools To Help Writers Write: http://dld.bz/depFM @CompletelyNovel
Simple Tricks to Unstick Your Plot: Where Is Everyone? http://dld.bz/depFQ @stdennard
Tips for choosing pen names: http://dld.bz/depFU @fictorians @Nathan_Barra
Then and Now —the Pace of Publishing: http://dld.bz/depGn @MindyKlasky
Critique Etiquette: Should You Resubmit Revisions? http://dld.bz/depGr @ava_jae
How 1 writer pinches from Pixar and Bad Robot to create awesome stories: http://dld.bz/ddQ3Q @guardianbooks
10 Unique Gifts for Booklovers: http://dld.bz/depGT @sarahwinfrey
9 Great Albums To Accompany Your Writing Process: http://dld.bz/depGZ @chris_shultz81
Tips for creating loveable flaws in your characters: http://dld.bz/depHt @nownovel
5 tips for writing romance: http://dld.bz/detjq @nownovel
Self-Publishing 101: The Good, the Bad, and the Ugly: http://dld.bz/detj2 @i3DS
Surviving the Offer – and Letting the Agent Deal: http://dld.bz/detj7 @susanspann
The Art of the Amazon Sale: Improving Rankings, Selling More Books, and Gaining Exposure: http://dld.bz/detjA @goblinwriter
Book Marketing: Generosity, Social Karma And Co-opetition: http://dld.bz/detjC @thecreativepenn
Your book's 2nd act–the PLAN: http://dld.bz/detjU @AlexSokoloff
Book Marketing 101: http://dld.bz/detjW @janefriedman
The Four Types of Character Flaws: http://dld.bz/detke @angelaackerman
Hanging Writing Rules Out to Dry: http://dld.bz/detk7 @kerrylonsdale
4 Ways Childhood Reading Shapes Your Writing: http://dld.bz/detkF
Why the 'marriage plot' need never grow old: http://dld.bz/deu5w @pageturner @adellewaldman
Tips for staying committed to writing in the face of disappointment: http://dld.bz/deu58 @EddieLouise
Write Less, Not More: How to Slice and Dice Your Content: http://dld.bz/deu5A @jeffgoins
A gut check for writers: http://dld.bz/deu5H @SPressfield
Turning notes into a novel: http://dld.bz/cNTa7 @nownovel
Inside stories of memorable children's books: http://dld.bz/deu5M @PublishersWkly
Tips for writing endings: http://dld.bz/deu5P @rxena77
5 Pearls of Wisdom from Bestselling Author Elizabeth George: http://dld.bz/deu6s @debutanteball
How a crit and accountability partner can help your writing: http://dld.bz/deu6w @jodcase @writersdigest
Famous Writers' Sleep Habits vs. Literary Productivity, Visualized: http://dld.bz/deu68 @brainpicker
Why Every Writer Should Work for a Literary Magazine: http://dld.bz/deu7a @submittable @NathanielTower
A glossary of industry terms for writers: http://dld.bz/deu7e @juliabroadbooks
Small is the New Big: How to Attract Your Ideal Reader: http://dld.bz/deu7m @wherewriterswin
"10,000 Hours": http://dld.bz/dezW7 @artoffate
9 Tips From A Best-Selling Novelist: http://dld.bz/dezWM @HesterHest @Forbes
2014 Writing Progress Spreadsheet: http://dld.bz/dezXh @jamieraintree
Advice to aspiring screenwriters: http://dld.bz/de3nT @Soulofthebiz
Author, Know Thyself: http://dld.bz/de3nV @Shay_Goodman
Rejection. Straight up, no ice. http://dld.bz/de3pc @tobywneal
4 Key Book Publishing Paths: http://dld.bz/cU564 @janefriedman
Myth–to sell, you must write what's hot: http://dld.bz/de3pe @deanwesleysmith
Make your hero complex by choosing the right flaws: http://dld.bz/de3pf @angelaackerman
What 1 writer learned about going perma-free: http://dld.bz/de3pm @bryancohenbooks
Conference Takeaways on Self-Editing: http://dld.bz/de3pu
5 Ways to Get Your Pins Noticed on Pinterest: http://dld.bz/de3px @smexamimer
How narrating books is changing 1 writer's writing: http://dld.bz/de3p4 @ventgalleries
How Dungeons and Dragons Can Help Your Writing (Even If You Don't Play!) http://dld.bz/de3p7 @amylukavics
How to use Pinterest to attract new readers: http://dld.bz/de3p8
Writing heals: http://dld.bz/de3pA
Thoughts on character mannerisms: http://dld.bz/demg5 @NowNovel
10 steps to becoming a successful writer: http://dld.bz/demgX @mbcollings
9 Great Albums To Accompany Your Writing Process: http://dld.bz/depGZ @chris_shultz81
5 tips for writing romance: http://dld.bz/detjq @nownovel
Inside stories of memorable children's books: http://dld.bz/deu5M @PublishersWkly
Every Article on Screenwriting You Never Have to Read Again: http://dld.bz/de3ye @scriptmag @dannymanus
9 Pointers for Getting Your Novel Included in Book Clubs: http://dld.bz/de3yf
Not self-pub, not trad pub–the 3rd option: http://dld.bz/de3yq @shewritesdotcom
What's the Key to Solving the Book Discoverability Problem? http://dld.bz/de3yr @pubperspectives @passivevoiceblg
For the stressed writer: 10 Remarkable Ways Meditation Helps Your Mind: http://dld.bz/de3yx @psyblog
Keep at it–eventually, you'll write a masterpiece: http://dld.bz/de3yy @writerunboxed
20 + Free Resources to Create a Simple Ebook: http://dld.bz/de3y5 @lahara
How to Rescue Time for Writing… and Author Marketing: http://dld.bz/de3y8 @wherewriterswin
12 Ways To Craft A Headline For Social Media and Blogging: http://dld.bz/de3yA @12Most @syedbalkhi
Smashwords Founder @MarkCoker Shares Tips For Self-Published Writers: http://dld.bz/de3yE @galleycat
The importance of rest for writers next year: http://dld.bz/de4kY @Porter_Anderson @brainpicker
(Visited 18 times, 1 visits today)