By Dina Santorelli, @DinaSantorelli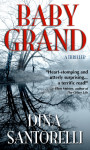 So you've won an award for your book. Very cool. You should be congratulated not just for winning, but for having the gumption to enter that competition in the first place. Just submitting an entry in a contest means that you think your work is good enough to win, which, in my book, is an achievement whether or not it actually does. So good for you!
But now that you have won, after you've pinched yourself and celebrated with a much-deserved pat on the back, you've got some work to do. That award is something that separates you from all the other authors out there, so you need to let your readers and fans know about it. Here's how:
Announce your award in the signature of your email. As a freelance writer, I send out lots of emails every day, and not every person I do business with knows about my fiction work. Therefore, every email I send has a nice fat signature at the bottom that makes recipients aware that 1) I was voted one of the best authors on Long Island for two consecutive years; 2) that I was named the best author in Nassau County last year, and 3) that my debut novel Baby Grand was an honorable mention, genre fiction, in the Writer's Digest 21st Self-Published Book Awards. I also include links to join my mailing list and to buy my book from Amazon. Why not? You've got the space—and their attention.
Announce your award on each of your social media profiles. Facebook. Twitter. LinkedIn. Google+. Tweak each bio to include your win so that your followers and potential followers can see your happy news. I also like to tailor the language and information I use for each social media audience—i.e., I take a more business-y approach on LinkedIn and keep it fun on Facebook.
Include the details of your win on your Amazon profile. Author Central gives you lots of room to work with, so you may even want to include some of the judge's comments, if you have them.
Buy stickers for your book that proclaim: I am an award-winning author! On Vistaprint, I made up these cute circular stickers that I put on the paperback editions of Baby Grand; they mention my 2nd Place win as Best Long Island Author. It cost me under 20 bucks. Or, you may want to go ahead and redesign your book jacket.
Make use of the contest organization's marketing materials. For being voted one of the best authors on Long Island, Long Island Press gives out a laminated "Official Winner" placard. I bring this with me to all my appearances, from signings to vendor fairs.
Send out press releases. Again, the key is to let as many people know that you've won, and newspapers and news websites can have broad readerships. I send most of my releases to local media, but you can also send off a few to trade pubs that write about publishing.
Be on the lookout for opportunities to tout your win. When Sandra Beckwith posted on social media that she was working on a blog post about awards and was looking for input from authors, I contacted her and was honored to be featured on her Build Book Buzz site.
Run a promotion. What better way to celebrate an exciting achievement than with prizes? Give away signed copies of your book or something special related to your book—my recent Facebook giveaway featured a Believe tag and chain from Origami Owl. (If you run your promotion on Facebook, keep in mind the social media site recently changed its rules regarding sweepstakes.)
Run an ad. Long Island Press, which runs the Best of Long Island awards each year, runs its contest results in a three-part newspaper series and offers winners the opportunity to run ads to thank fans for voting for them. See if your contest organization offers advertising opportunities. If not or if the pricing is out of your range, check out alternative venues, such as Facebook or local newspapers, which have more affordable rates.
Write a guest blog. It's what we authors do, after all. Write. You can discuss any aspect of your award win—why you entered the contest, how it felt to be recognized—or, as in the case of this post, you can offer advice to other authors on how they can make the most of their award wins too. Good luck!
About Dina: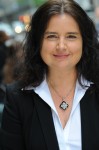 Voted one of the best Long Island authors for two consecutive years, Dina Santorelli has been a freelance writer for over 16 years and has written frequently about travel, entertainment, lifestyle, bridal, and pop culture. Dina's latest book, Daft Punk: A Trip Inside the Pyramid, will be published by St. Martin's Press on January 21, 2014. She is currently working on a sequel to her award-winning debut novel, Baby Grand, a top-rated Mystery/Thriller on Amazon Kindle. For more information about Dina, visit her website at http://dinasantorelli.com.
(Visited 36 times, 1 visits today)