By Elizabeth S. Craig, @elizabethscraig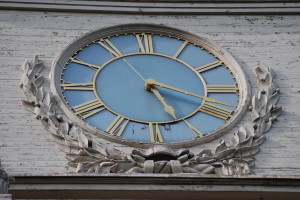 These days, it seems as though everyone is talking about writing faster.  And there's definitely a link between the number of books we have available for sale and sales rank…if our books are good.
But that's the problem.  How do we ensure quality while turning out books as fast as we can?
I could write more or faster than I do now.  But I don't want to risk compromising my writing.
Instead, I've worked on ways to streamline and fine-tune my process to make the most of the writing time I have.  And I've become more organized to provide more opportunities to write.
Here are the four big ways I've gotten more done with the time that I've got (and added a few more minutes, to boot):
1:  By using a mini-outline.  A mini-outline, as I've mentioned before, is useful for a couple of different reasons.  One, it keeps me from having to re-read what I wrote the day before, which is time-consuming—I always end writing sessions with a short sentences explaining where I left off. For another, they succinctly tell me what I plan to write that day so I'm not trying to figure out the direction of my story.  I keep these brief and specific and designed for that day's writing.
2: Thinking about my story before opening up the laptop (priming the pump).  I write first thing in the morning, so I start thinking about my writing plan as I'm getting up, pouring my coffee, and letting the dog out.  It prevents those minutes of staring blankly at a computer screen and helps me get my thoughts in order and get in the writing mode.
3: Outlining the next story in a series when finishing up a book in the same series (described in this post).  This is for everyone who writes multiple series…it's a real time saver.  Outline the next story in the series as soon as you finish a book in the series and before making the leap to writing a different series.
4: Making my non-writing life more streamlined. Finding other ways to cut corners during my day.  Hello, crockpot.  (A few recipes that are pretty steadily in my rotation with the slow cooker: potato soup, hamburgers, creamy chicken, and easy shredded chicken). Instead of having to run last minute errands, I put everything I need to do each day on my Google calendar—and set Google to email me each morning at 5 a.m. with a daily agenda.  Using a free timer to help me keep track of the time I spend online checking email or Twitter.
5: Making the most of spare time by using it to write.  Even the unexpected bits of small time that accumulate in a day.  I use lists to help me make progress on my manuscript when I get an extra 5-15 minutes.  I upload my manuscript to Google Drive or SkyDrive to make sure I have my book with me at all times (this also functions well as a backup, since it's on a cloud).
Are you trying to increase output without sacrificing quality?  How are you going about it?
(Visited 46 times, 1 visits today)