by Bridget McNulty , @nownovel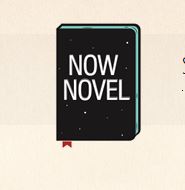 No matter how badly you want to write, you may find yourself feeling unmotivated. However, by figuring out why you are unmotivated, you can overcome that inertia and get back to putting words down on paper regularly.
One of the most common reasons you may be unmotivated is due to fear. Fear might be telling you that your writing will never be good enough. Fear might be suggesting that you compare your first drafts to the published output of longtime professional writers and wonder why you are not magically producing work that is just as good on the first try. There are a few ways to manage this fear. One way is simply to realize that most first drafts are not very good and that no one starts out as a brilliant writer. One psychological trick involves giving your worries and negative thoughts space and a time limit. Five minutes to vent about all your worst fears may be all that is needed. Finally, keep in mind that most writers are not fearless either, but they keep writing in the face of that fear.
Being too busy can leave you unmotivated as well, and many people do have genuinely busy lives between jobs, volunteer work and taking care of family. If you find that having too much to do is leaving you unmotivated to write, you have a few options. Can you cut any activities from your schedule? Perhaps you can get take-out a couple of nights per week or persuade a family member to take over cooking duties. Another option is to get up half an hour earlier or stay up half an hour later at night. Early mornings before anyone else is awake can be best. Finally, you can look for spaces in the day where you might have time to write including breaks at work, lunch breaks, commutes or even while waiting in line.
Unfortunately, being busy can also mean being tired, and this can be another impediment to writing motivation. It's hard to be creative when you are exhausted. As with being too busy, try to cut out an activity. If this isn't possible, look at your nutrition and even your exercise. Eating better and getting a little exercise can give you the energy boost you need.
What are some things that interfere with your writing motivation, and how do you defeat them in order to get that motivation back?
Bridget McNulty is the founder of Now Novel. Now Novel is an easy to use online novel writing course with a helpful creative writing blog .You can find Now Novel on Twitter @nownovel 
(Visited 288 times, 1 visits today)