My hubby and I are die-hard do-it-yourselfers. The home we live in now sits on what used to be nothing but acres of wide open dirt and scrub oak. We brought utilities here. We built the house ourselves. Heck, I even helped paint the exterior of our house while carrying my 9-month-old son in a baby backpack. Yes, we're crazy like that.
Call me psychotic, but I have a hard time paying someone to do what I can do myself.
When I decided to indie publish my novel, I took the same approach. Aside from hiring a freelance editor (

A Little Red, Inc.

) and cover designer (

J. Allen Fielder

), I did the whole project myself. In my opinion, editing and cover design are tasks for the pros. Some would say the same about painting the exterior of a house, but we won't worry about that now :)
I scoured the Internet and blogs for resources. Here are some of my faves:
Indie Author Survival Guide

, by Susan Kaye Quinn: Susan's

blog

is a treasure trove of information, so definitely stop there first if you're considering indie. Susan's post about

Making the Leap

is what gave me the final push I needed to get my book out there. Indie Survival Guide drills deep into the nitty gritty details of what you need to do to indie publish. Formatting, paying formatters to avoid headaches, which markets to upload to and why, etc. Plus, this book is inspirational. Seriously, start with Susan.

Self Publishing Attack

, by James Scott Bell: I'm a huge fangirl of Bell's craft book,

Plot & Structure

. I admire his no-nonsense, regular-guy style. In Self Publishing Attack, Bell teaches indie authors how to put out a professional product, and how to treat your new venture as a business.

From Pages '09 to Kindle Format in Minutes

, by Garrick Staggs: I could've paid someone to format my book, but I was determined to learn how to do it myself. Sort of the "teach a man how to fish" thing. Most formatting help is geared toward Word, but I use Apple Pages. Staggs' book helped with the language barrier. And get this—when I encountered a sticky formatting issue, I emailed the author directly (he gives his email at the end of the book for this purpose). He emailed me back and helped me work through the issue. More proof that writers are some of the most generous people I know.

Smashwords Style Guide

: A great place to start if you're formatting your own book. It's full of useful advice on how to format a clean document. I used many of the tips in this guide until I came to a Pages roadblock. Then I picked up with the Pages to Kindle book.

Building Your Book for Kindle

: Additional details on specifics such as uploading your book, previewing your book, and uploading a changed manuscript.
Forums: With every problem I encountered, someone else had already posted about it in a forum. I read the responses and was good to go. For KDP forums (Amazon), click

here

. CreateSpace forums (print) can be found

here

. 

Wordpreneur Peeps: 107 Successful Indie Publishers

(including Elizabeth!): If you think indie publishing can be overwhelming, or that you don't have what it takes, I know how you feel. This book features Regular Joe writers, people just like you and me, who jumped into indie publishing. Totally inspiring.
Time is precious. Money is precious. We must use both wisely. Will this psychotic do-it-yourselfer ever pay someone to do all the work for me? I won't rule it out. Will I ever hire a painter to paint the exterior of my home? Well, my 9-month-old son is now 16. We can paint side by side, don't you think?
Are you a do-it-yourselfer? Have you indie published? Did you do the work yourself or did you sub it out? Please share your favorite resources in the comments!
Julie Musil writes Young Adult novels from her rural home in Southern California,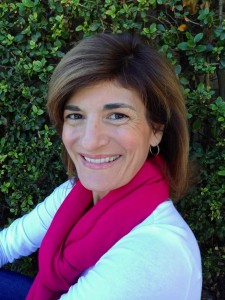 where she lives with her husband and three sons. She's an obsessive reader who loves stories that grab the heart and won't let go. Her novel
The Boy Who Loved Fire
is available now. For more information, or to stop by and say Hi, please visit Julie on her
blog
, on
Twitter
, and on
Facebook
.
Buy Links for The Boy Who Loved Fire
(Visited 26 times, 1 visits today)