By Elizabeth S. Craig, @elizabethscraig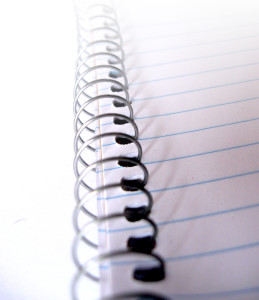 It must have been 2011 when I was first asked to write an outline of a book for an editor.  At that point I'd written four or five books with no outline at all and the request completely freaked me out, although I tried not to let on.  I handed in an outline that was something like 20 pages long and probably took me as long to write as a book would have.
At that point, I decided I'd outline just that series, just for that editor (Southern Quilting Mysteries) and use my regular, organic process for my Memphis Barbeque series (Penguin, but different editor) and my Myrtle Clover series (self-pubbed).
That was when some sort of curse kicked in.  I managed to mangle an organic draft of Rubbed Out (Memphis book 4) and Body in the Backyard (Myrtle Clover book 4) immediately after that.  They were riddled with plot holes, inconsistent characters, lack of motivation…a real mess.  Rubbed Out was a particular emergency since I had very little time to fix it.  I scrapped what I'd written, sketched out a very rough outline for the rest of the story, and pull a successful book out of it.  Body in the Backyard took so long to fix that I decided I was giving up on being a pantster.  It was a good run.  I'd had fun.  But with my crazy production schedule, I'd left myself no room for error.  That was basically it…I didn't have time to screw up now.
So now I'm counting the books I've outlined.  I think I'm at eight books now.  And yet…I still have a love-hate relationship with it.  Am I more efficient, though?  Without question.  I was plenty efficient when I could organically write an organized, logical first draft by making it up as I went along. The problem was that I couldn't count on my ability to do that.
I think the last time I assessed this outlining process was last May.  Some of the things I discovered then are the same…but I've made some additional discoveries, too.  Some good, some bad.
Unexpected Benefits to Outlining:
The ability to pick immediately back up after taking a break from a book. I went to Africa this summer and then came back to a hospitalized family member.  And I picked right back up with my project without missing a beat.
Speed when jumping between series (gained only if outlining immediately after finishing a book in that series).
Clarity of story arc, character arc, and (purely for mystery writing) more methodical placement of clues and red herrings.
I start the book with a better understanding of who the characters are.
I actually get a better sense of what subplots would work with the story before I start (I don't usually include subplots on my outlines…don't pass them by the editor, either).
I haven't run into plot holes since starting to outline.
Cover designer and copywriters can come up with back cover copy and covers (trad pub and self pub) before I've even finished the book.  (This does mess with my head a little, but it's still a benefit).
Unexpected Problems When Outlining:
Writing short. I mentioned this last May and it hasn't fixed itself. I write so short when I outline. Ridiculously short. I frequently have to add 5,000 words or more.
Stilted scenes occasionally…characters, dialogue, entire scenes will read flat and have to be fluffed up later.
Sometimes…a bit of the spark is gone for me as I write.  It's not quite as fun.  I can be less enthusiastic about sitting down at the computer.
The important thing to remember when we're thinking about our processes is—do what works for us.  Who cares what other people are doing?  But…have you found your ideal process yet? So, are you a pantster? Outliner?  Have you ever switched?  What are your thoughts?
(Visited 581 times, 1 visits today)