by Joe Benevento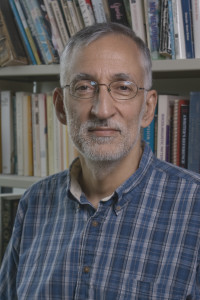 Anyone familiar with mystery knows the "femme fatale," a character who can prove literally lethal to the man she seduces  away from clear thinking.  Bridget O'Shaughnessy in Hammett's The Maltese Falcon is an example, presenting herself as a "damsel in distress" in need of Sam Spade's help and protection, but ending up his ultimate distraction and potential demise (see the character played by Jane Greer in the 1947 noir film, Out of the Past for another classic rendition of the type.)  In spite of our familiarity with the  function of a femme fatale,  not all readers or writers of fiction realize how far-reaching the concept is, how flexible, and how ultimately crucial it can be to any plot involving the kind of thinking needed to unravel a complex crime.
Some detectives avoid the danger of a femme fatale by staying away from any relationship with any woman. The list of detectives who are mistrustful of entanglements with females is a long and illustrious one.  I still am surprised at how many female readers (my fifteen year old daughter among them) are huge fans of Sherlock Holmes, since Holmes himself is no fan of women.  In The Sign of Four, in response to Watson accusing Holmes of being "an automaton….inhuman" because of his disinclination to notice the charms of a woman who has come to them for aid, the detective notes: "It is of the first importance not to allow your judgment to be biased by personal qualities…. The emotional qualities are antagonistic to clear reasoning."   Much later in the novel he is blunter: ""Women are never to be entirely trusted, not the best of them."  Another very popular detective, Nero Wolfe, explains to his employee Archie Goodwin, why he prefers him over a spouse: "to have you with me …is always refreshing because it constantly reminds me how distressing it would be to have someone present- a wife, for instance- whom I could not dismiss at will."  (Fer-de-Lance).   Even a married detective among the bunch, Nick Charles in Hammett's The Thin Man is retired from detective work before he marries Nora and accidentally re-involved when he reluctantly gets thrown into a new murder investigation; crime solving and domestic life do not mix in classic detective fiction.  Holmes and Wolfe simply avoid women, Sam Spade or Chandler's Philip Marlowe get involved with femme fatales, but are wary enough not to be undone by them.
Of course this mistrust of women and particularly their sexuality can probably be traced all the way back to the Garden of Eden and the attempt to blame Eve for Adam's own bad decision making.  In fact, Umberto Eco in The Name of the Rose, codifies this tradition for all readers of mystery when he has the monk Ubertino explain to the young narrator why a woman falsely accused of witchcraft is still essentially guilty: "If you look at her because she is beautiful and are upset by her… if you look at her and feel desire, that alone makes her a witch."  Eco's novel , set in medieval times, reveals the femme fatale as a by-product of men's own misplaced carnal desires.
The idea of always making a woman the threat to a detective's equilibrium has become not only tired but also distasteful to a large portion of the reading public, so mystery writers have made adjustments.  Sue Grafton is one of the most popular writers of contemporary detective fiction.  (She's presently all the way up to W in her letter by letter mysteries featuring female detective Kelsey Milhone). It is far from coincidental that in her very first book, A Is for Alibi, her detective finds herself entangled with a suspect-become -lover, who essentially serves as her "homme fatal."
While having a male equivalent is one way to freshen the trope, sexual distraction is not the only option, as a detective can be dissuaded from clear thinking and concentration by a variety of factors: say, his or her checkered past or an ongoing drinking problem.  For example, Jim Chee in Tony Hillerman's very successful novels set in Navajo territory not only is sometimes distracted by his various romances, but also by his devotion to Navajo culture, which more than once collides with his ability to concentrate on the case at hand.  In A Thief of Time, for example, Chee is less than methodical in his investigation of a crime scene because the proliferation of human bones at the site makes him want to flee because of their especially threatening values within his religion.
Still, while writers like Conan Doyle and Rex Stout got around the femme fatale by having their heroes be immune to her, if you are presenting your protagonist as a "normal human being," you are going to have to address the question of relationship and how it will affect your hero's ability to detect.  In Lehane's Mystic River, Sean Devine's distraction is the wife who cheated on him and left him. Interestingly, though it is the wife who has been unfaithful, eventually the husband seeks forgiveness, and mostly because we are asked to understand that his attempts to be a traditional tough, emotionless cop are what ruined his relationship with his wife in the first place.  The blame is no longer placed on the woman for attracting the man but on the man for his attempt to be emotionless.
In creating a detective it isn't only important to show how he or she is smarter or stronger or more resourceful than most others, but also what his or her "femme fatale" may be, what weakness, what bias, what attraction that challenges the ability to detect.  Even Holmes and Nero Wolfe are not immune to this rule; though women cannot seduce them, Holmes has a problem with cocaine and Wolfe a strong disinclination ever to leave his home.  And while we have graduated from Holmes's categorical dismissal of all women, no protagonist, however brilliant or tough or idiosyncratic, will be fully compelling without a weak point, a humanizing characteristic to challenge that considerable ability.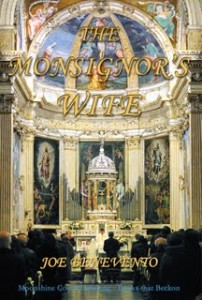 Joe Benevento's first mystery novel, and ninth book of poetry and fiction overall, The Monsignor's Wife, came out in September of 2013 with Moonshine Cove Publishing.  For more information go to:www.AuthorJoeBenevento.com 
(Visited 286 times, 1 visits today)