by Elizabeth S. Craig, @elizabethscraig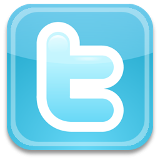 Twitterific links are fed into the Writer's Knowledge Base search engine(developed by writer and software engineer Mike Fleming) which has over 23,000 free articles on writing related topics. It's the search engine for writers.
Freelancing–the Right Way to Write for a Living:  http://ow.ly/tU6Xv @_RobbieBlair_
How To Bulk Up Your TBR List:  http://ow.ly/tU6q5  @stephauteri @ploughshares
Blood-Red Pencil: I Want to Write a Book…Someday http://ow.ly/tU6C2
Choosing stronger nouns:  http://ow.ly/tU6g6 @AJordon
Achieving Your Writing Resolutions:  http://ow.ly/tU6q0 @krisneri @RMFWriters
10 Simple Productivity Tricks To Manage Overloaded Information http://ow.ly/tU6pR @angee
Know Your Goals: Artist-Author or Professional-Author? http://ow.ly/tU6gb @jamigold
Guest Blogging Is Dead—Long Live Guest Blogging: – Heidi Cohen http://ow.ly/tU6xR @HeidiCohen
Tips for choosing a writing teacher or mentor:  http://ow.ly/tU6fZ @caroldespeaux
Why 1 writer chose to write anonymously:  http://ow.ly/tU6Cd @NikkiGemmell
Persuasive Writing – Emotional vs Intellectual Words:  http://ow.ly/tU6MG @amandaonwriting
11 Steps for Successful Query Submission to Publications: http://ow.ly/tU6MJ @ninaamir
What Are Those 'Long Hyphens' All About?  http://ow.ly/tU6C1 @CSLakin
Think Like a Publisher 2014: Production and Scheduling | http://ow.ly/tU6xL @deanwesleysmith
Why We Write http://ow.ly/tU6y0 @TrueFactBarFact @writerunboxed
Story patterns/structure of different crime fiction subgenres: http://ow.ly/u5XtE @mkinberg
Authors: New Blog Topic Generator:  http://ow.ly/tU6fT @wherewriterswin
Stay Safe Online While You Build Your Platform:  http://ow.ly/tU6C4 @EdieMelson
Hugh Howey and the Indie Author Revolt http://ow.ly/tRqnG @markcoker
Why self-published authors should know and understand grammar: http://ow.ly/tRqnI @CSLakin
11 Types of Magazine Articles to Write :  http://ow.ly/tRoNn
Publicizing a book? What to Expect… and When:  http://ow.ly/tRoMA @pubsmartcon
Creative Entrepreneur: Cultivating Raving Fans And Lessons From The Music Industry:  http://ow.ly/tRpn9 @thecreativepenn
Getting Serious With Serialization:  http://ow.ly/tRqzC @BookWorksNYC @roncallari
The Cheater's Way to a Viral Video:  http://ow.ly/tRoNI @amandaluedeke
Archetypes vs Stereotypes:  http://ow.ly/tRpmB @fantasyfaction
5 Voice Tools That Will Help You Write Better — Without a Keyboard:  http://ow.ly/tRplY @thewritelife
'My Writing Stinks!  (Or does it?)'  http://ow.ly/tRqoY @kristaphillips
Writing video games: can narrative be as important as gameplay? http://ow.ly/tRqVB @gshowitt
5 Ways to Make an Author Love You http://ow.ly/tRqoK @YAMisfits
7 Quick Ways To Write Sentences That Sizzle:  http://ow.ly/tRpkP @jodierennered
10 Tips for Debut Authors: http://ow.ly/tRp2Y @hannahbeckerman
New Publishing Clashes with Old:  http://ow.ly/tRplv @passivevoiceblg @JanetKGrant
Using Motivation To Shape Your Plot:  http://ow.ly/tRqVm @BookLaurie
Vook Acquires BookIR, Means Realistic Book Sales Data:  http://ow.ly/u1aSA @vooktv @Goodereader
6 Screenwriting Pitching Lessons from the Sharks:  http://ow.ly/tRjWh @scriptmag @jeannevb
Self-Publishers: Hold Yourselves to a Higher Standard:  http://ow.ly/tRkw3 @gjjmcmahon
Book Reviews that Help:  http://ow.ly/tRiIo @EdieMelson
On Author Earnings and Author Yearnings:  http://ow.ly/u1keh @jamesscottbell
Great literary husbands: The men who supported genius:  http://ow.ly/tRjVd @magiciansbook
The Introvert's Guide to Book Marketing:  http://ow.ly/tRiKZ @timgrahl
Vladimir Nabokov:  Writing, Reading, and 3 Qualities a Great Storyteller Must Have:  http://ow.ly/tRkcp @brainpicker
Creating an Indie Author-Bookstore Symbiosis: http://ow.ly/tRiJq @smclaugh4
Why Traditional Publishers Should Surrender To Self Publishing: http://ow.ly/tRjEG @eoinpurcell
The Best Place to Sell Books is Not a Book Store: http://ow.ly/tRkvG @CoachJudy
Publishing – We're All On the Same Side:  http://ow.ly/tRjVh @ramez
15 More Online Retailers to Sell Your Book :  http://ow.ly/tRjE4 @111publishing
What tools do entrepreneurial authors need? Live chat at #EtherIssue with @Porter_Anderson going on now.
Author Earnings: The B&N Report: http://ow.ly/u1lGx @HughHowey  @AuthorEarnings
More News on Authors Behaving Badly, Using Well-Known Authors' Names as Pseudonyms http://ow.ly/u1bSy @lorcadamon
Hugh Howey: When the People of Publishing Are Set Free:  http://ow.ly/u1lvu @HughHowey @Porter_Anderson
Serial Novels Get Second Life With Smartphones, Tablets:  http://ow.ly/tRhgT @nbcnews @kwagstaff
How to Find Creative Inspiration:  http://ow.ly/tRjDu @screencrafting
Mystery Writers–Who (or What) is Your Femme or Homme Fatale"?  http://ow.ly/u19Ic"
7 Effective Ways To Quickly Improve Your Writing:  http://ow.ly/tRkcS @_allisonwrites
Literary prizes make books less popular, study finds:  http://ow.ly/tRkdr @guardianbooks
When Flaws Go Too Far: Avoiding Unlikeable Characters:  http://ow.ly/tRiJS @angelaackerman @writersdigest
The Long and Short of Writing the Middle:  http://ow.ly/tPyG1 @mooderino
Narrative Setting: How To Build A World:  http://ow.ly/tPzZH @woodwardkaren
12 Surefire Signs You Really Are a Writer http://ow.ly/tPB0O @ediemelson
It Takes The Time It Takes: http://ow.ly/tPzYM @ChuckWendig
5 Ways To Write A Complex Female Character:  http://ow.ly/tPB1m
10 Common Mistakes from a Literary Agency Point of View: http://ow.ly/tPA0h @jim_devitt
Indirect/Characterization:  http://ow.ly/tPz3r
A character survey:  http://ow.ly/tPANd
Bringing Tools of the Trade to Self-Publishing:  http://ow.ly/tYeAA @mattcavnar @fakebaldur @Porter_Anderson
How to Write a Query Letter for Magazines and Other Publications http://ow.ly/tPzZe @ninaamir
Hiring the Right Editor: http://ow.ly/tPyFY @miralsattar @pubsmartcon
10 Reasons Our Hero Needs Flaws http://ow.ly/tPzp4 @angelaackerman
Why You Shouldn't Format Your Word Docs:  http://ow.ly/tPzpa @JWManus
Amtrak To Offer Writers' Residency Program:  http://ow.ly/tZXcP @huffpost
Studying author earnings surveys: http://ow.ly/tNtyi @jamigold
Becoming an Olympic Quality Writer:  http://ow.ly/tNClR @jodyhedlund
How Point of View Affects Show Don't Tell:  http://ow.ly/tNzHM @janice_hardy
Before the Query: Preparing to Submit Fiction to Agents and Editors:  http://ow.ly/tNCHm @WritingForward
How authors become mega-brands:  http://ow.ly/tNBS2 @bbc_culture
9 Tips To Crush WriterÂ's Block:  http://ow.ly/tNBnH @ADDerWORLD
13 Reasons You May Not Be A Successful Writer… Yet:  http://ow.ly/tNBsW @wherewriterswin
How to Show Instead of Tell:  http://ow.ly/tNBOj @KeytopServices
Is Binge Reading the New Binge Watching?  http://ow.ly/tNBYw @DennisAbrams2 @pubperspectives
Make a Post-It Note Countdown to Stick to Your Habit Plan:  http://ow.ly/tNzEu
4 Points To Remember When Writing A Self-Help Book:  http://ow.ly/tNBIb @writersrelief
The importance of preparing readers for shocking story events:  http://ow.ly/tVuQc @JacksBlackPen
Getting to the Heart of Character Development:  http://ow.ly/tNtxm
Blogging for Authors – Why 1 Writer Has Been Doing It All Wrong:  http://ow.ly/tNBe6 @Windswarlock
Self-Editing–Common Errors and Easy Fixes:  http://ow.ly/tVrwc @SikesAaron
5 Big Problems Facing Science Fiction Writers and How to Solve Them: http://ow.ly/tNC60 @Windswarlock
A Writer's Voice Is All About Choice:  http://ow.ly/tNzPx @BookGeekConfess
Are You Missing Opportunities to Make Your Writing Stronger? http://ow.ly/tNCwF @janice_hardy
Building a Book: Second Draft:  http://ow.ly/tNCF1 @ShaunEHorton
7 Creative Lessons from Hemingway: http://ow.ly/tNz4E @mbrianorme
Pros and Cons of writing a Trilogy:  http://ow.ly/tNtwW
How Minor Characters Help You Discover Theme: http://ow.ly/tNziL @KMWeiland
How to make a living as a writer:  http://ow.ly/tNyWL @jaltucher
3 Secrets To Power Charge Your Writing Motivation:  http://ow.ly/tNtwF @jameslrubart
How to Craft a Love Scene:  http://ow.ly/tNyQW @RConstantine14
13 Browser-Based Tools For Writers: http://ow.ly/tNz0G @makeuseof
How to Become a Successful Travel Writer:  http://ow.ly/tNyST @_allisonwrites
5 Strange Truths Authors Know About Productivity: http://ow.ly/tNzfI @vgrefer
5 Apps for Copy Editing: http://ow.ly/tU6WY @galleycat
Tips For Jingle Writing:  http://ow.ly/tU7ll @JamesDesh23
15 attributes of an effective query letter:  http://ow.ly/tU79O @bookbaby
Balancing Character Agency:  http://ow.ly/tU7r2 @mythcreants
Writing for the right reasons:  http://ow.ly/tU7qO @jeffgoins
Your Audience Is Unorganized:  http://ow.ly/tU7qt @DanBlank @writerunboxed
Top 10 Tips for Surviving Relationship with a Writer http://ow.ly/tU7le @MargoWKelly
Are You Too Glued To Your Writing Genre?  http://ow.ly/tU7qo @cateartios
Reviewing 101:  http://ow.ly/tU7lh @BooksAndPals
5 Simple Tips for the Writer's Website:  http://ow.ly/tU78j @losapala
Self-Publishing Isn't Just for Authors: Video Game Developers Do It, Too: http://ow.ly/tU7ff  @vqnerdballs @BookWorksNYC
Escapism vs. Reality Check: On Creating Honest Fiction:  http://ow.ly/tU7Jk @RyanCaseyBooks
Writers Block Isn't Real: Except When It Is:  http://ow.ly/tU7Jz @FebruaryGrace
5 Ways to Use Dramatic Irony in Your Writing:  http://ow.ly/tU7qU @JulieEshbaugh
28 Simple Steps to Write, Raise Funds and Publish a ChildrenÂ's Book: http://ow.ly/tU7IY @TDMBAUncles @writersdigest
Great Character: The Geek ("Sixteen Candles"):  http://ow.ly/tU7Gx @gointothestory
10 Benefits Of Rejection:  http://ow.ly/tVC8A @Author_JSWayne
How to write a query letter in 12 easy steps:  http://ow.ly/tVFXG @amandaonwriting
Google Tips and Tricks:  http://ow.ly/tVBs5  @melaniepinola
How Not to Develop Characters 101:  http://ow.ly/tVBsu @beccaquibbles  @diymfa
How to Finish Your Writing Projects (Even When You Don't Feel Like It):  http://ow.ly/tVC9l @joebunting
Don't Get Screwed: The Contract Provisions Every Creative Needs to Know: http://ow.ly/tVCxd @jainspotting
Content Edits:  http://ow.ly/tVBsS @writedivas @larin20
How To Create An Inspirational Workspace For Writing:  http://ow.ly/tVFs7 @writetodone
Questions for Literary Agent David Gernert:  http://ow.ly/tVFsO @jakonrath
(Visited 18 times, 1 visits today)