by Elizabeth S. Craig, @elizabethscraig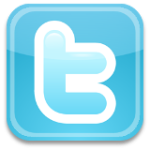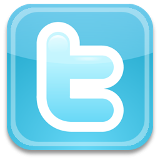 Twitterific links are fed into the Writer's Knowledge Base search alengine(developed by writer and software engineer Mike Fleming) which has over 23,000 free articles on writing related topics. It's the search engine for writers.
And a happy Easter to all who celebrate.
It's Only A First Draft:  http://ow.ly/vHDHn @slynberg
For Soon To Be Published Authors: http://ow.ly/vHsIs @RLLaFevers @writerunboxed
Do Big Publishers Make Sense Anymore?  http://ow.ly/vHEdm @wherewriterswin    
Tips for avoiding Stupid Character Syndrome: http://ow.ly/vHECR @janice_hardy
5 Free Amazon Services That Will Help You Sell More Books:  http://ow.ly/vHEvR @pjrvs
5 Reasons Reporters Make Good Writers… Most of the Time ­ http://ow.ly/vISuc @write_practice
11 Stories You Can Start Telling By Dinnertime:  http://ow.ly/vISFh @SeanPlatt
A writer on reading her bad reviews: http://ow.ly/vISZY @sarahbessey
So You Need A Celebrity Book. Who Ya Gonna Call? Ghostwriters.  http://ow.ly/vISh6 @gabrieman @npr
ISBN: Every Novel Needs One:  http://ow.ly/vISrw @wvancamp
Can Your Small Press Book Get a New Life with a Big Publisher? | DearEditor.com http://ow.ly/vISo6
5 Bizarre Scenes You Wouldn't Expect in Classic Books:  http://ow.ly/vIT9C @LaurenSarner
Query 101: Research, Research and More Research:  http://ow.ly/vITaH
Best Hashtags for Authors to Use:  http://ow.ly/vMpsy
How to choose & work with a cover illustrator of self-published books:  http://ow.ly/vMlrs @IndieAuthorALLi
6 Ways for Writers to Overcome Perfectionist Tendencies:  http://ow.ly/vMkPG @jeffgoins
Why "Balance" in Fiction Rarely Means a 50/50 Split: http://ow.ly/vMoiF @vgrefer
'I'm in Love With a Writer': A Survival Guide:  http://ow.ly/vMsxG @AKellyAnderson
Why You Want An Agent Who Reads:  http://ow.ly/vMsqu @carlywatters
The 10 Commandments of Social Media Etiquette for Writers:  http://ow.ly/vMl9x @annerallen
7 Suggestions for Crafting Sound Scenes: http://ow.ly/vMrjR @AuthorMaureen
15 Ways To Improve KDP – Progress Report:  http://ow.ly/vISQ0 @DavidGaughran
Word of Mouth and Blurbs for Indie Authors:  http://ow.ly/vHE56 @stapilus @BookWorksNYC
Publishers Are Warming to Fan Fiction, But Can It Go Mainstream? http://ow.ly/vHDcl @Wired @RaeBeta
Screenwriting: The Catch-22 Agent Problem:  http://ow.ly/vHDwO @scriptshadow
2 Ways To Revise Your Novel (And When To Use Them): http://ow.ly/vHssD @fictionnotes
When and why is violence necessary in a good piece of fiction? http://ow.ly/vHCTd @seanhtaylor
Writing picture books: Tips from the top:  http://ow.ly/vHCdA @childbkauthor
Will Printed Books Disappear? Stephen King Has His Say: http://ow.ly/vHD7a @jonathangunson
The Complete Guide to Query Letters:  http://ow.ly/vHCZ4 @Janefriedman
Writers, stand up for yourselves: http://ow.ly/vHzvH @kristinerusch
On Email and the New Age of Biography:  http://ow.ly/vHCxU @nnimhaoileoin
Can we make our own luck in publishing? http://ow.ly/vVMlS @Porter_Anderson @writerunboxed
A Brief History of Choose Your Own Adventure:  http://ow.ly/vHzqX @mental_floss
Creating Characters Readers Care About:  http://ow.ly/vDudq @JulieEshbaugh
Should Authors Have to "Market Themselves"?  http://ow.ly/vDu5t @kristenlambtx
Motivating Your Inner Writer:  http://ow.ly/vDu02 @mooderino
Creativity is about facing fears:  http://ow.ly/vDu7Z @tannerc
Quit Your Day Job—Become a Freelance Writer:  http://ow.ly/vDurj @livewritethrive
How Book Advances Work:  http://ow.ly/vDu2V @writersdigest
Post-Apocalyptic Clichés to Avoid:  http://ow.ly/vDuht
Resources for finding an agent:  http://ow.ly/vDtXW
It's Not Just a Book; It's a Business: Do You Need to Incorporate? http://ow.ly/vovWu @HelenSedwick
How Writing a Novel is Like Running a Marathon (and 1 example how it really isn't): http://ow.ly/vovry @matthews_mark
Facebook for Writers:  http://ow.ly/vDlsL @rsquaredd
5 Dual-POV Writing Tips:  http://ow.ly/vos49 @ava_jae
Grammar expose–—using 'they' for third-person singular: http://ow.ly/vDm9L @victoriamixon
The difference between blogs and newsletters: http://ow.ly/vDm0T @jim_devitt
29 Networking Tips for Live Events:  http://ow.ly/vouBd @trainingauthors
Fail Up: On Creative Resilience:  http://ow.ly/vovGa @JordanRosenfeld
How to Buy a Top Spot on the New York Times Bestseller List: http://ow.ly/vDlO1 @pubperspectives
39 Synonyms for Run: http://ow.ly/vDl3O @writers_write
The Secret to Surviving Non-Writing Days:  http://ow.ly/vDljH @JessBaverstock
Does Facebook Marketing Work?  http://ow.ly/vosBz @SketchStone
Beat Sheets: For Plotters, Pantsers, and Technophobes: http://ow.ly/vB6M2 @jamigold
Is There Such A Thing As A Book That Belongs To Only One Genre? by Peter Higgins http://ow.ly/vDkZl
WordPress: Simple, but Effective Author Websites:  http://ow.ly/vB6JN @fictionnotes
Critical Plot Elements -The End of the Middle:  http://ow.ly/vB68P @Aimeelsalter
Tips for better plotting:  http://ow.ly/vB6qb @johnhornor
Are You Ignoring This Simple Platform-Building Tool? How to Comment on a Blog: http://ow.ly/vB4gl @annerallen
Plot: Five Key Moments:  http://ow.ly/vB31I @TheScriptLab
Kill or Cure: Medicine and Healing in SF/F:  http://ow.ly/vB395  @SteffHumm
Tips for Outlining Your Story:  http://ow.ly/vB42D @SHalvatzis
10 Ways To Up Your Word Count:  http://ow.ly/vB3XN @Figures
Tips on Recording Your Short Stories:  http://ow.ly/vB4cM @NathanielTower
Literary Agents are Still a Good Idea . . . Sometimes:  http://ow.ly/vB3wh @fictorians
First know how to write, before worrying what to write:  http://ow.ly/vB3HF @VeronicaSicoe
Top 10 Central Themes in Film:  http://ow.ly/vB34l @thescriptlab
The Writer's 8 Tools of Pitching:  http://ow.ly/vB5xu @carlywatters
Why do we like hateful characters? http://ow.ly/vB5qJ @KenLevine
Live conversation on #EtherIssue: the current status of publisher-author relations (11 a.m. ET / 4 p.m. BST–)–Now.
5 writing tools:  http://ow.ly/vB4kG @dottotech
How to Use Foreign Languages (Real or Imaginary) in Your Novel:  http://ow.ly/vB5sU @JulietteWade
The Pit: Where Creatives Fall Into Despair:  http://ow.ly/vB4y8 @joulee
The Art of Lyrical Lying: http://ow.ly/vB3dE @billycoffey @SouthrnWritrMag
Author's Earnings: Mid-list Print Sales: http://ow.ly/vB5hb @author_sullivan
5 fanfic writing techniques that will help make you a better storyteller: http://ow.ly/vzkJ2 @BothersomeWords
Ad Copy Writing Techniques:  http://ow.ly/vzm94 @StephenHise
Why Should Writers Work With Literary Journals? | Foreword Literary:  http://ow.ly/vzjv0 @BookaliciousPam
Weak Writing: http://ow.ly/vznxn @beccapuglisi
8 ways to know if you have a good agent:  http://ow.ly/vznry @nathanbransford @passivevoiceblg
Tips for writing historical fiction:  http://ow.ly/vzkkj @guardianbooks
Indie Author Facebook Tips: http://ow.ly/vzjgh @AuthorAngelaS
Are publishers and authors still miles apart? Or narrowing the gap? http://ow.ly/vPgJ0  @Porter_Anderson @ornaross
Does Your Cover Need a Reboot?  http://ow.ly/vzk7D @dvberkom @jenblood
5 Keys to Surviving A Successful Revision:  http://ow.ly/vzm46 @ALeighWilliams
Agent Interview with @brandibowles: What Makes Her Accept or Reject Manuscripts:  http://ow.ly/vzmoX @NataliaSylv
How to Write Fast:  http://ow.ly/vzkqM @seanplatt
Generating Suspense Through Conflict:  http://ow.ly/vzlSE @woodwardkaren
Use Zodiac signs to build stronger romantic characters:  http://ow.ly/vOnWc @DarlaGDenton
3 Areas That Suffer in Quantity-Driven Writing:  http://ow.ly/vzknS @jodyhedlund
Tips for character driven writing (and a link to the Proust questionnaire for char. development): http://ow.ly/vzl9Q @NicoleEvelina
5 Insights from Bestselling Authors:  http://ow.ly/vzjRi @jamigold
Epilogues and When to Use One in a Novel: http://ow.ly/vzlE8 @billybuc
Looking for an editor? Check them out very carefully: http://ow.ly/vzlpH @JodieRennerEd
What It Really Means to Be A Serious Woman Writer: http://ow.ly/vyfdB @nataliasylv
Screenwriting tips: 5 ways to write distinctive dialogue:  http://ow.ly/vyd6S @Sofluid
Agent Interview with Sharon Bowers:  http://ow.ly/vyfmy @LoriRaderDay
Screenwriting Tips: How to Approach Genre as You Begin Your Script:  http://ow.ly/vydwG @nofilmschool
A successful writer shares her top tips on self-publishing:  http://ow.ly/vydh4 @CathRyanHoward
Scriptwriting–Christopher Nolan on Memento:  http://ow.ly/vyeFB @LaFamiliaFilm
Freelance Writing–Using Social Media to Land New Writing Gigs: http://ow.ly/vMw1a @ShawndraRussell
5 things every historical romance novel should/shouldn't have: http://ow.ly/vydKs @ViolettaRand
Editors: How Much (Or How Little) Should You "Rewrite"? http://ow.ly/vye4P @rsguthrie
How Long Should Your Nonfiction Manuscript Be? http://ow.ly/vydDt @nonfictionassoc
Dropping the F-Bomb in YA Lit:  http://ow.ly/vyefy @HeatherJacksonW  @tweetonsisters
The 10 best books about self publishing – a reading list http://ow.ly/vydS0 @standoutbooks
More Than Enough White Children's Books? http://ow.ly/vyf7T @EBONYMag
Is character sympathy important?  http://ow.ly/vyemN @JordanMcCollum
The Author's Promise – two things every writer should do:  http://ow.ly/vyf0p @Writers_Write
See Your Book Idea Through the Lens of a Publishing Professional: http://ow.ly/vydYM @ninaamir @thecreativepenn
Writing: How to get it done:  http://ow.ly/vyevg @rchazzchute
Choosing Writing:  http://ow.ly/vydr8
Literary genre: haven or prison? http://ow.ly/vwXnd @ScottTheWriter
10 Ways Pre-Published Writers Can Start Establishing Their Careers Now: http://ow.ly/vwXyf @SarahAllenBooks for @annerallen
Managing File Sizes for Ebooks:  http://ow.ly/vwUUq @JWManus
On ISBNs:  http://ow.ly/vwV2j @stevelaubeagent
The Elephant in the Room: Are You Ignoring Your Story Revision Instincts?  http://ow.ly/vx2Dy @AlythiaBrown
All the links I shared last week: http://ow.ly/vJYwr . All the links I've ever shared (searchable): writerskb.com .
The Great E-book Pricing Question:  http://ow.ly/vwWt2 @DavidGaughran
5 Tips for Running a Writers' Circle:  http://ow.ly/vwUdk @standoutbooks
(Visited 19 times, 1 visits today)