by Elizabeth S. Craig, @elizabethscraig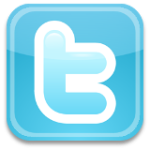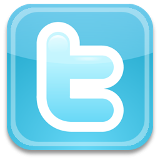 Twitterific links are fed into the Writer's Knowledge Base search engine (developed by writer and software engineer Mike Fleming) which has over 23,000 free articles on writing related topics. It's the search engine for writers.
Thanks to Prashant C. Trikannad for the generous review of Body in the Backyard and interview with me on his blog,  Chess, Comics, Crosswords, Music, Cinema.   We discussed why I chose an octogenarian sleuth for the Myrtle Clover series, small town murder, and my writing process, among other things. 
And it's Mother's Day in the States.   :)  A happy day to all the moms out there…including mine, Beth Spann.
26 Types Of English Majors:  http://ow.ly/wsByJ @buzzfeedbooks
Best Method for Handling Rejections (and getting published):  http://ow.ly/wsBFD @EricaVerrillo
Google Plus Tips and Tools:  http://ow.ly/wsC7N @steverayson
How to share your content more than once without being spammy: http://ow.ly/wsC5r @kissmetrics
Writing Craft–5 Great Ways to Learn It:  http://ow.ly/wsBCL @lesliemillernow
The Routine of Farming and Writing:  http://ow.ly/wsBrV @andilit
The Difference Between Symbol and Motif:  http://ow.ly/wsBQ6 @epbure
Story Themes: What's Your Worldview? http://ow.ly/wsBO2 @jamigold
Writing and the Creative Life: The Mundane and the Marvelous: http://ow.ly/wsBuk @gointothestory
8 Tips for Writing Back Cover Copy: http://ow.ly/wsCiI @RuthHarrisBooks
5 Common Web Mistakes:  http://ow.ly/wvEcX @loriculwell
Tips for writing intoxicated characters: http://ow.ly/wvF7v
5 Ways To Improve A Perfect Story:  http://ow.ly/wvEFs @yeomanis
Generating Suspense Through Conflict: http://ow.ly/wvESx @woodwardkaren
Why Series are Becoming Hot:  http://ow.ly/wvEis @kristenlambTX
Talents and Skills Thesaurus Entry: Mechanically Minded:  http://ow.ly/wvFhl @beccapuglisi
How To Measure Success: http://ow.ly/wvEzL @kristinerusch
25 Quotes That Will Inspire You To Be A Fearless Writer:  http://ow.ly/wvELm @buzzfeed @jaypugz
How to do a time jump http://ow.ly/wvEVL @glencstrathy
What Do Your Rejection Letters Really Mean?  http://ow.ly/wvFAm @wherewriterswin
Creating Religions & Belief Systems http://ow.ly/wvFdU @mythcreants
Writing nonverbal cues to enrich your characters' lives: http://ow.ly/wvEnS @onewildword
11 Beloved Books With Shockingly Bad Reviews:  http://ow.ly/wvEuM @chrisritter16
A Script Reader's Checklist:  http://ow.ly/wvEZj @screencrafting
How to Write the Dreaded Query Letter:  http://ow.ly/wvM8k @write_practice
See Your Book Idea Through the Lens of a Publishing Professional: http://ow.ly/wvF3H @ninaamir @thecreativepenn
7 Traits of the Social Writer:  http://ow.ly/wmHku @LPOBryan
10 Screenwriting Tips from One Flew Over The Cuckoo's Nest: http://ow.ly/wl9Uj @scriptshadow
Three Tips for Monetizing Your Back-List:  http://ow.ly/wmHoE @digibookworld
5 Steps Toward Your Truest Contribution:  http://ow.ly/wmHrC @kcraftwriter
Guerrilla marketing for books: http://ow.ly/wmH6b @CNNMoney  @JenAlsever
Are Your Characters Fighting Obstacles or Each Other? http://ow.ly/wmHcG @janice_hardy
5 Practical Ways To Kill Your Characters http://ow.ly/wmHFx @stuartaken
3 Common Writing Fears & How We Can Overcome Them: http://ow.ly/wmHuB @elephantjournal
Top 10 diary books:  http://ow.ly/wsBBa @guardianbooks
Avoiding Police Stereotypes in Novels:  http://ow.ly/wENTZ @JJHensleyauthor
Foreign Rights Agents: Everything You Need To Know (& Why You May Want One):  http://ow.ly/wsC8X  @2seasagency
Caveat editor: beware the e-plagiarist:  http://ow.ly/wsBN1 @ArlenePrunkl
5 Ways To Improve A Perfect Story (by John Yeoman):  http://ow.ly/wznNf
Perils of the Writer: Knowing When to Deviate from the Outline: http://ow.ly/wsBvU @marshallmaresca
The Pomodoro Technique for getting work done: http://ow.ly/wsBsW @joelrunyon
19 Writing Tips From Writers And Editors For The New Yorker: http://ow.ly/wsBRI @grace_land
Writer Fuel: Of Pasta, Gifs, and a Balanced Writer's Life: http://ow.ly/wsBKR
I discuss my writing process, why I chose an octogenarian protagonist, and small town murder in this new interview: http://ow.ly/wFyeC
Marketing books in the Christian Marketplace: http://ow.ly/wrB6D @SarahBolme
Script elements one consultant looks for:  http://ow.ly/wrCty @scriptmag
Embrace Simple Writing Habits to Crush Writer's Block:  http://ow.ly/wrCMX @nickbrodd
Classifying Your Book: How to Research & Target Literary Agents:  http://ow.ly/wrB9h @ChuckSambuchino
Advice on finding a writing or illustration mentor:  http://ow.ly/wDPCX @inkyelbows
Stuck: OCD and Writer's Block:  http://ow.ly/wrAzY @Fletchathustra @psychtoday
5 Ways to Defend Your Writing Time:  http://ow.ly/wrA6a @LA_Screenwriter
Why it's impossible to self-edit:  http://ow.ly/wrAMJ @novel_gazing @writersdigest
Let's Do Away With Literary Snobbery:  http://ow.ly/wrCWX @Wendy_Tokunaga
6 Reasons To Be A Writer:  http://ow.ly/wrCD0 @LittlegatePubli
5 tools learned at #AuthorU:  http://ow.ly/wrBpm @PublicityHound
The 5 Best Things About a Backed Up Septic Tank (If You're A #Writer): http://ow.ly/wrDfv @gaelynnwoods
Marketing for the Indie Writer–Getting Started:  http://ow.ly/wCg1e @SeeleyJamesAuth
A Writer's Journey: Lessons Learned from 1000 Books:  http://ow.ly/wrB0Q @NatRusso
How to Have a First-Ever Writing Session:  http://ow.ly/wrAom @WriterAmyKierce @ParadeMagazine
Tips for handling a time jump from Glen C. Strathy:  http://ow.ly/wznIB
How to Organize Your Story Ideas:  http://ow.ly/wrzYb @writersdigest
Saving the Semi-colon: Should Writers Use or Avoid This Controversial Punctuation Mark? http://ow.ly/wrzMI
Children's Books. Still an All-White World? http://ow.ly/wrAaO @Chicago_Creole  @SLJournal
The Top 5 Ways To Fail As A Screenwriter:  http://ow.ly/wrCTv @scriptcoverages
Idols and Peers for Writers: http://ow.ly/wqBHf @monicabyrne13
How Can Publishers and Translators Meet More Efficiently?  http://ow.ly/wqrMB @RossUfberg
Getting Started – Seven Tips from Famous Writers:  http://ow.ly/wqsqr @Writers_Write
The importance of silence to writers: http://ow.ly/wqsS6  @ADDerWORLD
'We Need Diverse Books' calls for more representative writing for children:  http://ow.ly/wqsfo @alisonflood
6 Tips To Get the Best From Your Writer's Retreat:  http://ow.ly/wqsKn  @AineGreaney
Pricing eBook Collections:  http://ow.ly/wqs2G @JohnRPhythyonJr
5 things Indiana Jones taught 1 writer: http://ow.ly/wqs9O @danieljamespike
Tips for Cultivating Contacts at Conferences: http://ow.ly/wqCov  @bonniedoran @PattiShene
9 Ways Writing is like CrossFit:  http://ow.ly/wqBEm @LynnHBlackburn
How to Spot Your Writing Tic :  http://ow.ly/wzokT  (by Lauren Schmelz):
Using A Crowd To Create Tension In Your Story: http://ow.ly/wzofi (by writer Sharla Rae)
5 Common Problems 1 Writer Sees In Your Stories: http://ow.ly/wmHMG @ChuckWendig  {lang}
Journalist Porter Anderson on the sudden price hike of ISBNs: http://ow.ly/wznyO
Creating Stunning Character Arcs: The Second Half of the Second Act:  http://ow.ly/wmHKk @KMWeiland
What Are You Doing to Improve? http://ow.ly/wmIsC @MichalskiLiz @writerunboxed
Generation gaps featured in crime fiction: http://ow.ly/wzxxX @mkinberg
2 Tips for Finishing Screenplays:  http://ow.ly/wmHTR @jeannevb
5 Tips for Successfully Submitting Your Writing to a Publisher or Agent:  http://ow.ly/wmHRZ @CANArtsConnect
7 Things Your Fiction Fans Want to Hear You Say: http://ow.ly/wmIqv @storyrally
The slow, tragic death of the LGBT publishing industry:  http://ow.ly/wxR3y @thesteveberman @salon
5 tips for aspiring science fiction writers:  http://ow.ly/wmGAu @CharMcConaghy
11 Authors Who Became Famous After They Died:  http://ow.ly/wl9bo @endovert
Confessions of an ADD Writer: http://ow.ly/wmHHK @ediemelson
How Retailers, Publishers And Indies Can Fix The E-Book Industry http://ow.ly/wl89X @forbes @AmandaBabs1
Lit fic and digital publishing–a wrap-up of panelist views from The Muse's Town Hall: http://ow.ly/wwNhm @Porter_Anderson
Crime fiction needs more clean-living cops, says police chief: http://ow.ly/wla30 @guardianbooks
Writer? Actor? What's the Difference? http://ow.ly/wmHBQ @sanfranmag
How Different Are Books, Digitally?  http://ow.ly/wl7at @eoinpurcell
5 Ways to Fuel your Imagination:  http://ow.ly/wmH0E @M_Richmond21
It Just Got Even More Expensive To Make Your Book Visible: http://ow.ly/wwLKu @BeatBarblan @Porter_Anderson
4 Reasons Authors Shouldn't Edit While they Write:  http://ow.ly/wl6Hf @vgrefer
Why Too Many Flashbacks Might Be a Warning of Deeper Story Problems:  http://ow.ly/wl7xU @kristenlambtx
My guest writing prompt for @StoryADayMay: http://ow.ly/wwLgo . Join the daily story challenge at http://storyaday.org/news/
What's the Perfect Job for Our Characters? http://ow.ly/wl9Cn @jamigold
Authors' New Amazon Headache:  http://ow.ly/wl8sL @SarahPinneo
Cheat Sheets for Writing Body Language:  http://ow.ly/wl9KR @writers_write
Getting it wrong – Writing disability in fiction:  http://ow.ly/wmGG7 @VisFic
3 Ways Writing Fiction Is An Adventure in the Fairy Tale Style:  http://ow.ly/wl7PP @vgrefer
What Does 'Women's  Fiction' Mean? http://ow.ly/wjeiD @randysusanmeyer
8 Things Most People Don't Know About Amazon's Bestsellers Rank (Sales Rank) : http://ow.ly/wjdE4 @makeuseof
Diversity, Authenticity, and Literature:  http://ow.ly/wjepF @runwithskizzers
How to make an audiobook with ACX €" more tips for narrators, producers and authors:  http://ow.ly/wvV63 @roz_morris
In defense of predictability:  http://ow.ly/wjeJG @bwilliamsbooks
How to Cheat to Find More Work Time http://ow.ly/wjek0 @jodyhedlund
Optimizing Your Google+ Circles:  http://ow.ly/wvFn5  @gpstberg
10 Incredible Things You Learn From Writing Every Day http://ow.ly/wje1K @tayyabbaber
On Crowdfunded Literature, And What It Means For The Future Of Publication:  http://ow.ly/wje7O @adamgomolin
A Rogue Academic on Fiction:  http://ow.ly/wjdSb @bschillace
Choosing a Point of View Character http://ow.ly/wjebU @janice_hardy
About 'Marketing to Writers':  http://ow.ly/wv0gI
How to Research Keywords to Help you Create the Perfect Book:  http://ow.ly/wjf8M @bookgal
The Magic of Expanded Dialogue Tags:  http://ow.ly/wjeS9 @indievisible4
Monetizing the Backlist (But Please, Don't Call It That): http://ow.ly/wjdyq @pubperspectives
Scrivener: Series "Bible":  http://ow.ly/wjex5
Which eBook Distributor is Right for You? Costs and Benefits of the 3 Biggest Distributors:  http://ow.ly/wu2OK @SpunkOnAStick
3 Trends Among Ebook Readers: http://ow.ly/wjdsd @digibookworld
Writing For Your Audience: http://ow.ly/wu1Yt @authorterryo
Naming Characters:  http://ow.ly/wjeDP @rsmollisonread
Why Quieter Stakes Are Easier to Plot With http://ow.ly/ @Janice_Hardy
What to do with an old ebook?  http://ow.ly/wfpKV @DinaEisenberg
How to Send a Kindle MOBI Review Copy Directly to a Kindle Device:  http://ow.ly/wfpS5 @trainingauthors
Can Exercise Make You A Better Writer?  http://ow.ly/wfnY9 @tinagabrielle
So You Need a Sales Funnel:  http://ow.ly/wfogv
Sell Sheets: A Guide For New Self-Publishers | http://ow.ly/wfpdq by Joseph Kunz
10 Of The Worst Screenplay & Novel "Fillers":  http://ow.ly/wfqpC @bang2write
(Visited 26 times, 1 visits today)