By Elizabeth S. Craig, @elizabethscraig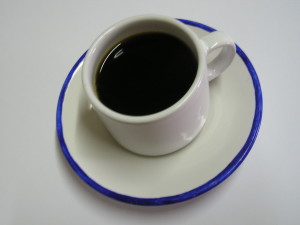 I don't know if y'all operate the same way, but I will allow large projects that I know will be time-sucks slide for a while…years, usually…until I finally end up squaring my shoulders and attacking them with gusto.
So…I decided to start out my summer (it's summer here in North Carolina, anyway) with a photo and scrapbook organizing project.  This is the sort of project where there are drawers of loose photos from the 1960s, 1970s, and even unarchived family pictures from the early part of the 20th century.  There are tremendous stacks of still-framed photos from many decades ago and from various branches of the family tree.  And many, many pre-digital photos of my children in no order.  Oh, and school papers of varying degrees of appeal and sentimental importance dating back to preschool (and my elder child is entering his senior year of high school this August).
Yes, there are lots of stacks of things in my den right now.  I'm tossing, keeping, digitizing non digital, making reference notes about people and situations in some photos, and uploading to clouds.
Similar to any writing-related project, there usually comes a point in these organizing projects where I wonder what the heck I was thinking.  The temptation to put it aside and return to something easier (laundry, vacuuming, unloading-reloading endless loads of dishes into the dishwasher) is incredibly appealing because small-scale housework rewards us with an immediate improvement. An immediate feeling of accomplishment and ticking something off a list.  With a photo or scrapbook organizing project, things look worse before they start looking better.  A lot worse.  The same thing goes with a first draft—it can look a lot worse than the pristine, unwritten story in our heads.
But I keep on plugging, just like I do with the book projects.  I apply the same structure to both.  It's a pretty basic approach:
Devise a strategy. Deadlines help.   I like to keep these goals really manageable, but make sure that the goal is hit every day.  And I like to have an end date on my calendar for completion.  I don't want to feel like my house is going to be Photo Central for months. Same  idea applies to a book.
Set a timer.   It helps with focus to know that we're clocked in only for a certain amount of time.
Show up.  Religiously.  It's the only way to get through a project.
Avoid perfectionism.  Okay, when I'm digitizing photos by taking pictures of pictures?  It's not perfect.  But it's a whole lot better than the photo being buried in a guest room drawer for decades.   First drafts aren't perfect either.  But aren't they better than the blank page?
Eliminate distractions.   Put that smart phone in another room.  Don't have the internet up on the laptop.
Make lists of things to do.  For my photo project, it looks like: make 3 stacks…toss, keep, digitize/upload.  For my writing, it might be:  Finish chapter two.  List 5 possible suspects who would want to get rid of my mystery's victim.   List 3 red herrings to point away from the real killer.  Describe the story's central setting in 3 different ways.
Avoid going off on tangents.  Because once I emptied out that big drawer in the guest room, it looked like a good spot to organize my gift wrap in.  Don't go there.  Wait until the project itself is done.  For me, it works best for writing, too–I don't edit/fix stuff until the first draft is completely done.
Fight the overwhelm.  Remember how far we've come since the start of our project.  If this is a home improvement or organizing project, it helps to take a picture of the "before", just to remind us.  If its writing–remember that blank page and the first words we wrote down.
Celebrate successes.  It's easy to feel like the project or book will never be finished.  If we're always looking ahead of us,  we head right back into that overwhelm that I just mentioned.  Keeping goals small and celebrating successes can help us stay motivated.
Structure is key to keeping me on track.  But others do better with less structure.  How do you attack big projects—home or writing-related?  And…any photo project organizing tips or software you can recommend? :)
Image: MorgueFile: Alvimann
(Visited 217 times, 1 visits today)