by Elizabeth S. Craig, @elizabethscraig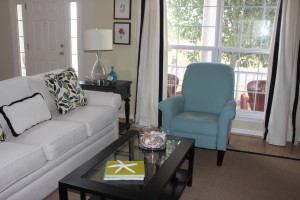 Today I have another public service announcement for all the writers out there—sitting can be hazardous to your health.
Yes, I know.  We thought we had the kinds of jobs where injuries might be limited to paper cuts or possibly dropping a laptop on our foot.
Unfortunately, I'm here to state otherwise.  I've been in physical therapy for back issues for the last month.  Occasionally I wear a hideously unstylish brace that resembles a corset in both appearance and comfort level.  Anyone seeing me in the brace has asked, "Elizabeth, what happened?"
I think they're expecting some exciting tale of adventure gone wrong (which is silly of them, if they know me at all).  Snow skiing or waterskiing maybe?  Perhaps some awful car accident?  But I have to admit that I received my back problems from…sitting.
The doctor said it took years to get my back in the condition it's in now…so PT is twice a week and moving a bit slowly for this impatient writer.
There were things that I shouldn't have done that I did fairly constantly in the last ten years:
Sat on an overstuffed sofa with my feet on the coffee table and my laptop on my lap.  Don't do this.
Sat in an armchair with my feet on an ottoman and my laptop on my lap.  Don't do this, either.
Sat for long stretches, period.  Yet another no-no.
This interesting graphic from Bonnie Berkowitz and Patterson Clark for the Washington Post clearly shows the health hazards of sitting and ideas for combatting the problem, including various stretches (that resemble what I'm doing in PT) and exercise balls.
Sadly, I think the way I sat was very similar to the person in the graphic. Except, of course, that my feet were up and the laptop was in my lap, not on a desk. :)
The best practice seems to be to sit with your feet on the floor and your laptop on a desk or a table of some kind.  Sit with your back straight.  And take frequent breaks.
Porter Anderson also wrote about the dangers of sitting in his recent post, "Don't Take Author Obesity Sitting Down" for Writer Unboxed.  We all know the myriad problems that obesity causes and sitting certainly tends to put pounds on. Fortunately, obesity isn't my issue, but I would have done well to take Porter's advice on standing desks in the post. I have used a standing desk off (well, it's a standing counter, since I was writing in my kitchen) for the past couple of years but not enough for me to avoid the pickle I got myself in.  In the post, Porter offers ideas for a "trial period" for using a standing desk.
RSI, repetitive strain injury, is another issue writers face.  I've also had problems with RSI in the past and have learned to back off from typing and do some stretches when it starts flaring up.  I've also had some success with voice recognition software (Dragon Naturally Speaking) when I've been on deadline at the same time I've had issues.
Author Roz Morris has had problems with RSI and wrote about how she deals with it in her post "RSI and when your books come back to haunt you."  She mentions posture, weight-lifting, and taking breaks as being helpful, among other things.
There is actually even software designed to force you to take writing/computer breaks (Workrave is one.  Reviewed by CNET's Dan Russell here).
Lifehack's Anca Dumitru offers advice in her article, "How to Overcome RSI While Building Your Dream Writing Career." In it she links to helpful hand and wrist exercises.
I've mentioned recently that I'm doing a good job exercising…but I was definitely not doing a good job being careful how I worked, until now.  What's your work station like for your computer time?
Image: MorgueFile: Jade
(Visited 61 times, 1 visits today)