by Virginia King, @selkiemoonbooks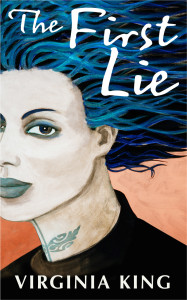 All new writers are advised to "write what you know" because sticking to your own experience is a recipe for authenticity, for not getting lost in unchartered territory. It goes hand in hand with character profiles and plot maps – nailing your story down so the writing is an exercise in fleshing out the bones. But are great stories pre-formed in the minds of their authors? And is this process fun?
Miles Davis told his musicians, "Don't play what's there, play what's not there." He wanted them to lose themselves, to let the music take them beyond the notes on the score, carrying their audience with them. Sounds like the same place we want to take our readers.
The Journey of a Thousand Steps
"There is something delicious about writing the first words of a story," Beatrix Potter said. "You never quite know where they'll take you."
This is how I began my debut novel, The First Lie. I'd written a lot of children's books so I knew how to write. What I didn't know was how to create something as complex as a mystery for adults. I also had no idea what the book would be about so I couldn't plot it. I sat down at a blank screen until one sentence came.
All she had to do was jump.
Follow the Energy
Kate Grenville says about writing the prize-winning Lilian's Story: "I started work each day by glancing through some 'interesting things' … I'd allow the bits to suggest something that might have happened to my bag-lady character … and write without a plan, following thoughts and images into the unknown … The criterion was energy. If I felt energised in writing a fragment or a scene, I'd keep going."
Kate was writing what she didn't know, but after my own first sentence I started retelling my personal story thinly disguised by the third-person. Three chapters in, I literally fell face forward onto the keyboard – with boredom. Months later I returned because that first sentence wouldn't let me go. There was a story here. Could I write it if I didn't know what it was?
Undiscovered Fossils
Stephen King believes that "stories are found things like fossils in the ground … part of an undiscovered pre-existing world. It's the writer's job to … get as much of each one out of the ground intact as possible."
This is the opposite of fleshing out the bones of a plot map – because with a fossil you don't know how the bones fit together and you can only uncover them bit by bit. It takes more courage than plotting and it's more fun. The unfolding story gets an unpredictable edge as you deal with one surprise after another, making connections while you're asleep and trying to decipher your jottings in the morning.
When I returned to the novel, my first act of courage was to flip to the first person. Suddenly I was travelling with a different view – now I was on the roller-coaster – and it wasn't long before my hat blew off.
Crossing the Border
Milan Kundera says, "The characters in my novels are my own unrealised possibilities … Each one has crossed a border which I myself have circumvented. Beyond that border begins the secret the novel asks about."
Unrealised possibilities. Crossed a border. Begins the secret. He's not talking about a plot map, he's talking about the unknown. There's no path to follow, there's a trail to be blazed.
I was now inside the head of my main character, Selkie Moon. Her name took me to mythical places. The selkies are the Celtic seal people who peel off their skins and dance in the moonlight on human legs. The myth has always spoken to me, but Selkie was a modern woman needing a story. Julia Cameron provided guidance. "I don't create characters," she says. "I meet them." It's another angle on the fossil. I started excavating.
Until Something Pops
In A Novel in a Year (don't worry it took her ten years to become a published author) Louise Doughty suggests visiting the places in your novel to reconnect with your settings and invigorate a stalled story. It did the opposite for me – it plunged me back into the unknown.
My novel was set in Sydney, my home town. The writing had lost momentum so I set out to visit all the main locations – the house Selkie had shared with her ex, her lowly flat, her favourite Chinese noodle bar, the cemetery where something bizarre happened. It was a long day on the road because I now live two hours out of town and when I got home I burst into tears. None of these places spoke to me.
The next courageous step took a while. The Sydney novel was dead, so in desperation I dropped Selkie Moon into a whole new place. Hawaii. Now she was on the run, a stranger in town, with quirky friends to make and a new culture to discover. Her predicament required much creative research. A Sydney girl with a Celtic name and a Chinese food fetish turning up on a Pacific island steeped in its own mythology. With that much pressure something had to "pop". It did. I discovered ho'ohihi – interconnectedness – and a complex psychological puzzle started falling into place.
Not Control, Judgement
If you ditch the plot map for the roller-coaster, you're choosing curiosity over control. The story will need taming – along with your hair – but that's when you use your judgement and an editor as brave as you are. (The structural edit is another adventure. Not for the faint-hearted but not to be missed.) The resulting story will be bigger, more unpredictable and more satisfying than anything you could have plotted.
In Part 2, Virginia will detail practical tips for writing a book without a plot map.  Watch out for this post  coming soon. 
Virginia King lives in the Blue Mountains west of Sydney.  She's a former award-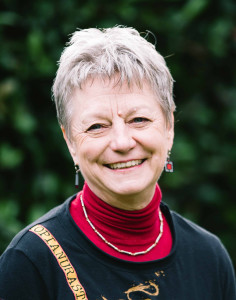 winning publisher, the author of over fifty children's books and the creator of several popular writing workshops.   The First Lie is a psychological mystery, the first of a series introducing reluctant sleuth, Selkie Moon. Several reviewers have praised it as "genre-bending" and she attributes this to "writing what I don't know".  The First Lie is available on Amazon: www.amazon.com/First-Lie-Selkie-Moon-Mystery-ebook/dp/B00K1VC20Y/
Virginia blogs weekly about writing and publishing in La Bloguette – short newsy posts guaranteed:  www.selkiemoon.com  You can also follow her here: https://www.facebook.com/selkiemoonmysteries & https://twitter.com/selkiemoonbooks
Her editor is Nicola O'Shea www.ebookedit.com.au
(Visited 49 times, 1 visits today)