by Bryon Quertermous, @bryonq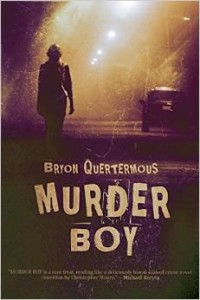 I'd always hoped that I would have my second book written before my first book was published and before the reception (good or bad) of the first book was known. Alas, I was not able to pull that off and I'm only about halfway through writing the sequel. In addition to writing under a deadline for the first time and the general issues that come with writing about the same characters again and keeping them fresh, the thing I've struggled with most is how much to stretch myself as a writer.
I've been very lucky to have a great reception for my first novel. It's received great reviews,  seems to be selling well, and the notes I get from readers are mostly positive. So it would seem to make sense that if I'm writing another book I'd want to do whatever I did the first time that got me this great reception, right? Well, sort of. I certainly want to keep readers happy, but I've had horrible luck any time I've ignored my instincts and tried to write toward what I thought readers expected. But I've also seen friends publish well-received novels and then get slammed when their next book goes in a different direction. I sure don't want to torpedo my career before it's even begun.
Aside from style and subject matter, there's also the issue of confronting one's weaknesses as a writer and whether or not to stretch and get better. For myself, this is plotting. I SUCK at traditional mystery plotting. In an effort to keep readers in suspense I end up over-complicating my plots to an absurd degree. It's so bad that I don't really anticipate facing down that demon until several more books down the line. Does that make me a weak writer? Maybe. But that's the thin line an artist walks when they share their work with the world. I've always had high commercial ambitions for myself and that means making sacrifices once in a while. The key is to find a way to give readers what they want and what they expect in a way that maybe they don't expect.
In the case of the next book I'm working on, I plan on stretching myself with my characters. I have a tendency with my supporting characters to create them more as caricatures than living, breathing people. This is a benefit of writing series fiction. I have the opportunity to go back to characters I may have just sketched out in book one and start filling in the details and shading that make for great characters. I also plan on stretching myself by not relying on easy jokes and meta jokes to power my narrative. I solved a lot of story problems in my first book by having the main character point to the fact that he wasn't in a story and things in real life don't always go the way they do in fiction. I think it worked well for the first book but it's not a well I want to go back to again.
So that's what my balance looks like. How about the other writers out there? Is it better to sacrifice some readers to attempt things that might fail but can make you a better writer? Is it better to forget stretching at all and keep giving readers what they want book after book?
Bryon Quertermous is the author of the novels Murder Boy and the forthcoming Riot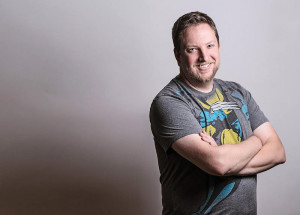 Load. His short stories have appeared in Plots With Guns, Thuglit, and Crime Factory among others, and in the anthologies Hardcore Hardboiled, The Year's Finest Crime and Mystery Stories, and Uncage Me. He was shortlisted for the Debut Dagger Award from the UK Crime Writers Association. He currently lives outside of Detroit with his wife and kids.
Adjusting to expectations after publishing your first novel via @bryonq:
Click To Tweet
(Visited 78 times, 1 visits today)