by Patricia Abbott , @Pattinaseabbott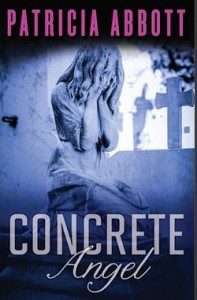 I wrote approximately 100 stories and a handful of poems before it seemed time to try my hand at a novel. And it turned out to be so terribly hard that I wrote another 25 stories while I dithered about just how to do it. How do you write an novel? I read books, articles, blogs, listened to podcasts, trying to find my way inside this world.
I listened to people in my writing groups and in classes when they told me how this or that story was ripe for development into a novel.
Yes, I said, but truthfully I never really saw the potential novel in most of those stories. They seemed complete, finished. I had said all I wanted to say in about 5000 words. By then, I'd exhausted the subject and was bored with the characters. Ready to move on. Those characters just had this one thing to do and they did it with only a few other people looking on. Those stories all took place over a short period of time–or at least the best ones did.
Look, I told my writing group, Alice Munro and Ray Carver only write short stories. Lots of writers do their best work in their shorts: Charles Baxter, William Trevor,  John Cheever, Mary Lavin, and on and on.
But secretly, I wanted to try a novel. I was tired of coming up with a new idea every month. Tired of the restrictions a short story imposes.  Ready for a challenge even if it went bust.  I wanted to stretch both my brain and the length and cast I had to work with.
So I wrote a novel that I thought was pretty good and sent it along to an editor who specializes in crime novels. He very kindly wrote back and said he'd read fifty pages and no one had died. People die in crime novels. Had I thought of writing another kind of novel? I decided to try again. This time I would begin with a murder. I'm no fool, right? CONCRETE ANGEL begins with a murder. If I'd sent it to him though, it would still have let that editor down because the novel is more about the people who commit crimes than the crimes themselves. It may be categorized as crime fiction but more of the domestic suspense variety.
If getting the rules of the genre in place was one problem, making the canvas larger was very difficult too.  And there is the crux of novel v. short stories. I needed more characters, more scenes, more locales, more conversations, more description. In writing shorts I'd learned to be succinct, to tell the story as tightly as possible. A novel has more breathing room–but filling it with words worth reading was a challenge.
Since the story is about a mother and daughter though,  I could certainly add a husband, or perhaps two. I could have grandparents in the story. How about a doctor and a lawyer? Although most of these people are largely peripheral to the action, they do bring depth and their presence can add to our understanding of the protagonist. They function as people to talk to, to have lunch with, to argue with.  They can cause trouble. Each character allowed me to add nuance, to add intensity.
I think I still have a lot to learn about writing a novel and probably about writing stories too. I hope I have the time to improve.
Thanks so much for listening to me babble on here. I am still working this out myself.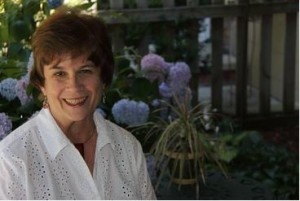 Patricia Abbott is the author of CONCRETE ANGEL (Polis Books) and the forthcoming SHOT IN DETROIT. She is also the author of more than 150 short stories, two ebooks (MONKEY JUSTICE and HOME INVASION (Snubnose Press) and won a Derringer for her flash story, "My Hero."
Short story writer @Pattinaseabbott 's challenges when writing a novel:
Click To Tweet
(Visited 35 times, 1 visits today)