By Elizabeth S. Craig, @elizabethscraig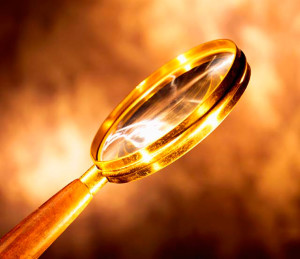 I've had a few people emailing me asking questions about starting a cozy mystery (or, really, any type of mystery involving an amateur sleuth).  I promised to write a post on the topic… and then I didn't deliver!  So here, belatedly, is the first post in a crash course on cozy mystery writing.
I thought it might be easier for someone starting out to think about potential questions to answer.  This helps us flesh out our sleuth and story.  It's also, in my view, a heck of a lot easier than just launching into a brand new mystery.
Who is my sleuth and why is she getting involved in this case?  Readers tend to be able to suspend disbelief a bit in cozies, but it can be nice in the first book of the series to make the sleuth's involvement more of a result of a direct action.  Is our sleuth a suspect?  Is the sleuth's friend a suspect?  Was the victim a friend of the sleuth's?  Did the crime occur at a place the sleuth works?  Did the sleuth discover the body?  There are many different directions to go with this.
How does my sleuth learn important crime scene details?  How detailed will I want to get?  My books are nearly free of forensics, but my sleuth at least knows the time of death (important for finding out which suspects have alibis) and the murder method.  It can also sometimes be useful to be able to get details regarding the victim's will.  Many cozies have sleuths with friends or relatives who are married to police or are police officers themselves.  Or maybe some of the crime scene details are public knowledge.
How does my sleuth learn who the likely suspects are?  Does she witness suspects engaged in altercations with the victim?  Is there local gossip about who might have a grudge against the victim?  Is it because she's able to figure out who gains most from the victim's death?
What makes this sleuth stand out?  What are her special talents? Remember, sleuths are supposed to be gifted amateurs.
How will the sleuth go about interviewing the suspects?  This is always a fairly awkward thing for me to write.  Here we have an amateur, with no official capacity at all, who needs to talk to everyone who might be involved with the case.  How can our sleuth get away with it?  There are several ways of doing this.  My Myrtle character writes for the local paper in the small town and is upfront about speaking with the suspects sometimes, while working on a story.  But sometimes she's simply a nosy old lady who brings casseroles and drops by for chats with people.  For another series, the hub is a quilting shop that doubles as a local hangout.  There suspects may be waylaid while shopping or attending a quilting class.
How do suspects and other characters react to my sleuth?  This is actually more important than it sounds.  Is your sleuth pushy?  Curious? A good listener?  Is she easily dismissed/flies under the radar/doesn't seem like a threat enough to hide things from?  What makes people want to give her information?
What flaws has the sleuth got?  Because, let's face it: perfect people are annoying.  They're annoying in real life and they're annoying in fiction, too.  Whatever the flaw is, it can't be stupidity.  This is a genre where readers are completely unforgiving (and rightly so) of sleuth stupidity.  No middle of the night meetings with suspects in the middle of nowhere.
Who does my sleuth have to talk to?  Internal dialogue can get really old.  It's so much better to have a sidekick to hash things out with.  Even better if the sidekick can provide a bit of conflict, adds a quirky quality to the book, or has talents and knowledge that our sleuth doesn't have.
What does my sleuth do?  And for a cozy, this can be a big one, if you're going into traditional publishing.  I've done very well with my Myrtle series which has no series hook (no culinary or crafting hook), but you'd do well to put your sleuth in an interesting job or consider a series hook, strictly in terms of selling the story.  Although I kind of like the mysteries that don't.
And finally: does your sleuth have a pet?  Perhaps she should.  It's a cozy mystery.  :)
I've probably left out some important questions—any suggestions from crime fiction readers or writers?  And…although this is a genre-specific post, I do think some of these questions can be adapted for other genres.  Does your protagonist have a friend to discuss the story situation with?  What types of flaws and strengths does he have? How do people react to your protagonist?
Tips for creating a sleuth for our mystery:
Click To Tweet
Image: MorgueFile: altankoman
(Visited 2,690 times, 1 visits today)