By Elizabeth S. Craig, @elizabethscraig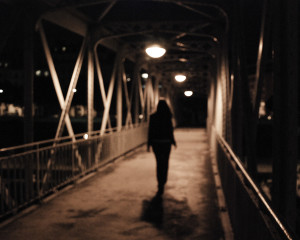 This is the second in my cozy mystery writing series.  Last week I focused on writing better sleuths. Today, I thought I'd take a look at another vital element for a solid mystery: good suspects.
How many suspects?  Fewer suspects can be easier for readers to keep up with, but can also mean that the murderer's identity isn't as much of a surprise.  If you have more suspects, you can more easily maintain the element of surprise at the end, but you have to be careful not to confuse the reader.  I usually prefer 5 suspects, killing one of them during the course of the book.  If you choose to have a lot of suspects, you can reduce confusion by making sure their names are very distinct or by giving them a casual reintroduction when they appear "onstage" again in the story.
How to introduce the suspects?  I do this a couple of different ways.  A quick setup is to have our sleuth witness interactions between the victim and the suspects before the victim dies.  This can be especially helpful when the sleuth is trying to figure out who the suspects are after the murder.  Another way of handling this is to have a couple of people provide information about likely suspects in the case (non-suspects as informants). It may also be useful to have suspects implicate each other.
Pacing and location of suspect interviews:  This, to me, is an unexpectedly treacherous thing.  We can either really bog the story down or fly through the interviews too quickly.  I think it helps if we have very different settings for each suspect interview to provide variety and avoid that sense of sameness and if we weave subplot through the interviews so they're not all back to back. That's going to be a matter of personal preference for the writer, though. A couple of nice resources on subplots: Allen Palmer's "The One Subplot You Really Need" and Amanda Patterson's "Six Subplots that Add Style to Your Story."
It's best for pacing and for the length of the story for suspects to generate false leads (red herrings) or act as unreliable witnesses.  Each suspect could tell a lie and a truth and then our sleuth could figure out which is which.  The lies could be alibi-related, or they could even be accidental lies…simply incorrect information or hearsay.
The interviews don't need to be merely business as usual clipped exchanges, either.  These stories are very character-focused. It helps if we learn more about the suspects' characters or the victims. If we think about making our story more engaging. If the interviews also reveal more about our sleuth or sidekick.
Suspect as a second victim.   As I mentioned earlier, I do like eliminating one of the suspects, usually halfway through the book. I frequently choose to murder the suspect who seems most likely to have murdered the first victim.
Suspect motives.  If possible, I like to ascribe a variety of different motives in the story. My editor at Penguin liked that, too.  She would have me make changes if the motives were too similar.
Need help with motives?  Camille LaGuire has a nice list in her article "The Big Wheel of Crimes and Theories" and Margot Kinberg has collected some interesting examples of motives for the second murder in our books in her post "I Know That I Will Kill Again."
This was another mystery-related post, but I hope there is information in there that other genres will find useful, as well (check out those subplot links).  What have I missed?  Any questions or thoughts from mystery writers or readers?
Tips for better suspects in a mystery novel:
Click To Tweet
Image: MorgueFile: Nino Andonis
(Visited 3,295 times, 1 visits today)