By Elizabeth S. Craig, @elizabethscraig
The prevailing advice for better sales seems to be to write faste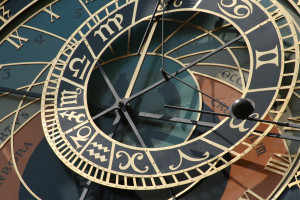 r.  I think this may be true.  I did find that my self-published sales really picked up after book three so why not get to book three faster, right?
But this is frustrating advice for writers.  Some writers have  demanding schedules in which it's tough to schedule in writing time.  Some are just thoughtful writers who take either a lot of time to warm up or who are deliberate about their word choice or story direction.
I read a post by Ken Rahmoeller last week on his blog: "Being a Slow Writer in This Day and Age." Ken expressed his worry about being a slow writer when the trend is to fly through writing and production.
As many before me have pointed out, this business is a marathon, not a sprint.

You are not behind. If you feel you need to catch up, it may stress you out more.
One book is better than no book.
What you probably shouldn't do if you have only one book:
Facebook ads
Long-term free book strategies
Extensive social media platform building.
What you might want to consider if you have only one book:
Ways to get more reviews/reads.  Consider Goodreads giveaways and short term free promos (some will disagree with me here, but I do think the reviews are worth any loss of sales).
Put time into building a decent website instead of updating on every social media platform. See industry expert Jane Friedman's post, "The Basic Components of an Author Website."
Build up subscribers to your newsletter by having the link in your email signature, on your website, and in the back of your book.  Another nice article from Jane Friedman on the how-tos: "Email Newsletters for Authors: Get Started Guide."
But do reserve your name on various social media platforms for later.  We need to build our online profile around our name, not our book.
Continue setting time aside for both reading and writing.
Make manageable goals for the writing.  And I mean manageable.  Set the bar low.  It's more important to build the habit than it is to score a bunch of words.
Never try to catch up.
Remember…even if it takes you more than a year to write a book, you're still on par with trad published authors.  My books were in production forever.
If you want to write faster, here are some tips:
Consider outlining.  Might mean that you need to fluff up any flatness later, but if you try this approach, you may find your speed increases dramatically.  Results vary, but might be worth a go.
If you don't want to outline, consider just a two sentence directional prompt for the following day at the end of your writing session.
Get your head into your writing before you open your laptop.  Think about your story as you're getting your coffee in the morning, eating your breakfast, pulling out your laundry, driving home from the store.  Prime the pump before you sit in front of your text.
If there are particular elements of writing that are bound to slow you down (character naming, research, writing description), bundle those together to knock out all at once and after the first draft is completed.  Mark the omission in your manuscript so that you can find it later (track changes comments, highlighter on Word, or using ***).
Learn how to write in short blocks of time.  Learn how to write when surrounded by distractions.  Learn how to write when on the go (dead time in doctor's office waiting rooms, carpool lines, during commutes).  Upload your book to Google Drive or Microsoft OneDrive so your book and/or outline will always be with you.
But…you don't have to write faster.  Especially not if it means writing faster makes you not want to write at all.
Do you consider yourself a fast or slower writer? What do you think of the advice to write faster?
(Visited 515 times, 1 visits today)