By Elizabeth S. Craig, @elizabethscraig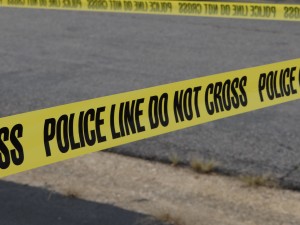 This is the third in my cozy mystery writing series.  Today I'm taking a closer look at our victim. Parts one and two can be found here and here.
Handling our victim's demise: As I mentioned in an earlier post, you can handle this a couple of different ways.  You can show the reader the likely suspects and why the victim might have been killed during interactions between future suspects and future victim at the start of the book (victim is still alive as the story opens).  Or you can open the story with the victim's body and have the sleuth figure out who the suspects are and the motive (slightly trickier, I think).
Another tricky victim area: likeability.  If the victim is too unlikeable, readers may not care if his murder is solved or not.  Although it does make it easy in terms of motive. If you've got a very unlikeable victim, might be a good idea for the sleuth to remind others that justice is still important (as Hercule Poirot did in Agatha Christie's mysteries). Or we could consider having someone close to the sleuth or the sleuth herself under suspicion to give the reader extra incentive to find out whodunit.
If the victim is too likeable, it can be hard to realistically imagine 4-5 people who would want to do away with him.  In that case, you might want to uncover backstory on the victim that shows him in a new and unflattering light.  Or show that the victim's life is a carefully constructed lie.  This can be a fun approach and one that typically adds a lot to the word count, for you short writers out there.
The suspects are never strangers to the victim in a cozy.  The victim's death has a purpose.
The victim's death. There are lots of different ways to murder someone.  If this is a cozy, the murder should be offstage and not described in graphic terms. Since forensics doesn't play a heavy role in these books, the information you do supply (particularly in terms of guns) needs to be accurate.  There are good resources available to help you with the crime itself.  Crime writer Sue Coletta has a great blog and nice list of resources,  doctor and writer D.P. Lyle has helpful information for writers (see his sidebar near the middle of the page for searchable categories),  and crime writer Fiona Quinn has informative interviews on her blog, along with a nice list of resources.  Another good roundup of resources is provided by Klariza (who, in the bizarre tradition of Tumblr…sigh… goes only by a first name).  Crime writer Clarissa Draper has a nice series of poisons on her blog.
An additional victim?  I like two victims in my books.  The second body shows up about halfway through the book and is frequently one of the suspects who seems most likely to have murdered the first victim.
We probably should avoid (particularly if we're trying to sell the book to traditional cozy publishers):  having children as victims in the cozy mystery (unless the child is particularly unpleasant or a much older child. Even then, I'd think twice).  And, if you're contemplating killing a dog or cat in a cozy mystery…I'd seriously reconsider.
What other aspects of the victim do you mystery writers and readers like to consider?
Tips for creating a better crime fiction victim:
Click To Tweet
Image: MorgueFile: Dodgerton Skillhause
(Visited 1,768 times, 1 visits today)