by Elizabeth S. Craig, @elizabethscraig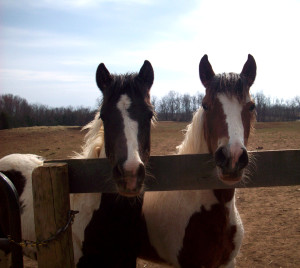 This is the fourth part in my series on writing cozy mysteries. Today, I'm covering two important elements of our story: the setting and our sidekick.
Most cozy mysteries shoot for a very closed environment and a closed group of suspects from which to choose from.
You can still maintain a closed environment in a large city or bigger town (I did in my Memphis series), but it's a little harder, I think.  Although I've got a city as a backdrop for the story, I center much of the story action around a barbeque restaurant.  This doesn't mean we can't stray from these central locations, but they serve to make the setting seem more intimate (yes, cozy) and create a home base for the sleuths.  Sleuths can interview suspects from there, use it as a place to discuss the case with their sidekicks, and generally interact with the other characters.
In fact, even if you're writing a small town cozy, it still helps to have a home base for the story, especially if you're trying to sell the mystery to a traditional press. This is why I have the quilt shop in the Southern Quilting mysteries.  It's a good way to incorporate the series hook (cuisine, crafts, etc.), which are still (from what I can see) pretty vital to selling our book to trade presses.
Having written both types of settings, I do think that writing a cozy set in a small town is easier.  That's because you already have your ready-made closed setting: the small town itself.  You also have the chance of an easier "in" with the police since your sleuth is dealing with a smaller police department instead of the NYPD.  And you can easily produce both red herrings and clues in small towns through gossip.  Everyone knows everyone in a small town.  And people are eager/desperate to hide their secrets.  If they can.
Readers typically like an armchair visit to the area we're writing about.  Writing setting is never my favorite thing, but I like to help readers experience the South (my setting) through food, choice in diction, and cultural customs.
Another important consideration is our sleuth's sidekick.  Sidekicks helps prevent endless internal dialogue for the sleuth.  It's not good for our story's pace to keep our sleuth too much in her own head.    Much better to have her discuss the case's ins and outs with her loyal sidekick and let them act as a sounding board.
It's also good for story pace and conflict if our sidekick acts as a foil for our sleuth.  Sometimes they can provide push-back or maybe they have their own ideas as to the murderer's identity.
It can be helpful (and more realistic)  if your sidekick has a gift or talent of some kind that can complement the sleuth's abilities.
How the sidekick interacts with the sleuth can also be revealing.  Do they build the sleuth up?  Do they help to ground the sleuth and knock her ego down to size if it threatens to get too big?
They can provide humor or can act as a straight man for our sleuth.
What other considerations for setting and sidekick should we consider…what have I missed?
Tips for cozy mystery settings and sidekicks:
Click To Tweet
Image: MorgueFile: Jade
(Visited 803 times, 1 visits today)