By Elizabeth S. Craig, @elizabethscraig
A favorite blog topic among writers is writer's block.  I can't im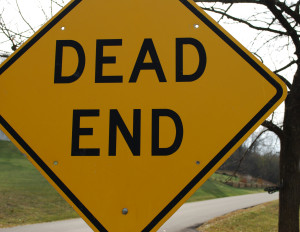 agine how many articles I've seen on the topic…from the debate over whether it actually exists, to how to combat it if it does.
I believe that sometimes I'm experiencing more of writer's hesitation than a writer's block. My hesitation usually results from one of a couple of reasons.
One common reason for my hesitation is that my story has hit a snag of some kind.  I'm reluctant to work on the story because there's something wrong with it.  Since I don't allow myself to avoid writing, it means I have to immediately diagnose what's wrong.  Usually I'm finding the scene boring or redundant in some way, or else I realize something is off with my character motivations.  During first drafts, I don't fix problems.  So I flag the part in the story where I've realized things were going wrong, make a note of the change(s) that I'm making going forward, and pick up with the story as if the problem had been fixed in the previous pages.
The other common reason for my hesitation is that I need to hit the reset button with my writing life.  I'm very routine driven…I wake up, get ready, go downstairs, and start writing at about 5 a.m. If any part of this equation changes in the slightest (if it's summer and no one is getting up early for school and I sleep a little later, if we have houseguests staying with us and I need to be quiet and write somewhere else, if someone is sick, if the school bells schedule changes), it has the ability to mess me up.  I know that makes the whole routine (and me?) appear very fragile, but it really can make a difference.  If the change is creating a problem, the sooner I figure out a workaround, the better I am. Should I go back to waking up at 4:30? Should I work on paper for a while?  Should I just outline in the morning and then leave the house altogether to write at the library or a coffeehouse later on?  The solution has been each of these things before.  Unless I stop the cycle, figure out what's wrong, and brainstorm solutions, I either don't hit my goals, I write sluggishly, or else the story comes out all wrong.
A few updates:
There are a few interesting things that I've noticed from my sales reports lately.  For one, sales are slightly down on all my platforms—this is pretty normal for me in late-summer, early-fall. I think part of this is that sales are down for most of us. Part of it is due to the fact that it's a busy time of the year for me and I'm paying less attention to my sales. Whenever I pay less attention, sales fall because I don't run any freebies or discounts since I'm not aware of the problem.  I should know this by now.  I've rectified the issue (once again).
Nook sales are way down.  Wow. By at least 25%.
What's gone way up, though?  Bizarrely enough, my Amazon India sales.  I went from having no sales from India on Amazon to having about $180 from them in the last 30 days.  This stunned me at first, but once I thought it through, it made more sense.  I've done a couple of different things.  For one, I'm on Wattpad and my demographics map shows me that 11% of my readers on Wattpad are from India.  I put calls to action to buy the rest of my series at the end of each chapter. The other thing I did was to take Joanna Penn's advice: I went into my KDP bookshelf, unchecked the box that said "Set IN price automatically based on US price" and instead put in 150 rupees, which is roughly the same as $2.27 US dollars.  When I had it based on my US price of $3.99 or $4.99, my books weren't competitive in the Indian market.
Joanna also recommended unchecking the automatic pricing for other markets, Mexico and Brazil among them.  If we Google "Indian currency exchange rate," (or Mexico, Brazil, etc.) a handy calculator comes up to help us out.
So…that's got to be it. Wattpad and my pricing.  I've done nothing else.
In other news, I'm going to be at the NINC conference this Wednesday through Sunday in St. Pete Beach, FL.  I'll be talking about Wattpad for writers and also cozy mysteries and how to introduce them to a broader audience. I'm also looking forward to Florida weather after an uncharacteristically gloomy last week in NC.
That's what's going on here with me.  What are you working on? Do you ever hit writer's block or writer's hesitation?  :)
Dealing with writer's block and Amazon India surprises:
Click To Tweet
(Visited 39 times, 1 visits today)