By Elizabeth S. Craig, @elizabethscraig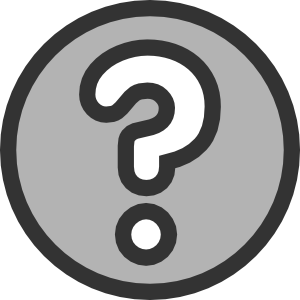 One of the most important aspects of the cozy mystery is the puzzle itself.  Aside from character development, the puzzle is the most important part of the mystery.  Mystery readers tend to be avid readers who are practiced at looking for clues to the killer.  Here are some thoughts about how to make sure the readers don't solve our puzzle before we want them to.
Red herrings: To keep readers guessing, we need to provide some false leads for our sleuth. These leads frequently come from other suspects, but they can come from some of the physical (usually not forensic in a cozy) evidence surrounding the crime (something out of place, something missing, something there that shouldn't be there).
To make it more difficult for our sleuth and readers, the sleuth can try to sort through suspects' information and find out what's true, what's a lie, and what's just someone being an unreliable witness.
I think it's less frustrating when there's a limit for each red herring—when they don't last the entire length of the book. If we've led our readers to believe that it's all about an inheritance for the whole story and then we change the motive at the very end, if we don't handle that well and lay a couple of clues for that motive somewhere earlier in the story, readers may feel cheated.
Clues can point to motive and suspects.  To be very fair to the reader, it's probably best to have a few subtle clues scattered throughout the story.  Clues can be verbal—something that contradicts a suspect's alibi or that points to a possible motive for murder.  Clues can be physical—a suitcase in the back room. Clues can even result from insights our sleuth gets into the suspects' characters.  That's one reason why our investigation isn't just about the crime—it's about the people who might be involved.
It's very tricky to use our sleight of hand with mystery readers. They're extremely savvy readers who usually read a lot of mysteries each month. They'll frequently believe any extraneous detail must be a clue (which is why we need to be careful about wrapping up anything that seems like a loose end or a Chekhov's gun at the end of the book).
I've found the best ways to slip clues under the radar are to lay them near the beginning of the story and then introduce things that seem more interesting (the victim's body, perhaps), and then continue laying them out throughout the book but being very careful to distract from them (maybe with an argument between two suspects, etc.).  It also helps to have an especially well-thought-out red herring near the end of the story to lead the sleuth and reader in an entirely different direction.
This probably goes without saying, but the puzzle has to be fair. Modern mystery readers won't be happy if the killer is someone who was introduced at the very end of our story, etc. The modern mystery reader expects to be able to solve the mystery alongside the sleuth—it's an almost interactive experience, or it needs to be.
The murderer: Occasionally, I've come to the end of my book and realized that I didn't care for my choice of killer.  Occasionally, I've come to the end of my book, sent it off to my trad pub editor, and she didn't like my choice of killer.  The good news is that this is relatively easy to change.  Even better, because we set the story to point to one particular suspect, a change (if we leave in the original clues, which are now red herrings) can mean the mystery is harder for readers to solve.
Any tips that I've missed for making a good puzzle in our cozy mystery?
Tips for creating a good puzzle for our cozy mystery:
Click To Tweet
(Visited 1,335 times, 1 visits today)