by Elizabeth S. Craig, @elizabethscraig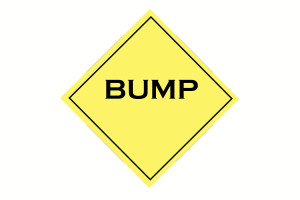 If you're just joining us, I've been running a series on writing cozy mysteries. (Parts 1, 2, 3, 4, 5).  Today I thought I'd cover a few problem areas that we might run into when writing a cozy mystery.
Slow pace, story seems weighed down.   Is the story too basic and formulaic? What's going on with your sleuth in her personal life? What background can we discover about the suspects? Is there a subplot we can develop that sheds light on one of the recurring story characters? Are there recurring story characters (they are common in cozies).  Can we tie in the subplot with the mystery somehow?
The issue could be mechanical, too. Try for shorter sentences, more dialogue, and shorter chapters.  Try changing the sentence structure around a little.
The story is confusing.  Review the number of suspects and supporting characters. Eliminate any that don't contribute or at least offer a brief reintroduction of the character if he's been offstage for a while.
Is the mystery too complex?  Sometimes too much complexity can make the story unbelievable. We can still make a simple mystery with very basic motives (this is better for a cozy mystery, anyway) and surprise the reader at the end.  Remember, the sleuth is also learning more about each suspect and how they related to the victim—it's not all about clues to the killer.  It's about clues to the suspects' character, too.
Our beta readers figure out whodunit…way too early. Or, they're not surprised at the killer at the end of the story.
If readers are figuring out clues to the killer too early in the story, we need to distract from the clues with very noisy red herrings.  An argument, another body, something that appears to be an important clue. An alibi that's disproven. Anything that we can input to make it look as though the red herring is more important than the actual clue.
If readers aren't surprised when the killer is revealed, we need to redirect them better.  I like to pick a suspect who seems very likely to have done it and throw a last minute red herring out there in a very subtle way.  So the reader thinks they're picking up on a hidden clue.  Instead, we close down the story quickly after that and unveil the actual murderer.  In the wrap-up, we can address any loose ends.
Series hook seems clunky when inserted in the text instead of woven in more seamlessly.
If the series hook is quilting, for instance, we could create the murder around a quilting event…a guild meeting or a quilt show, etc.  Or we could stage it at the local quilt shop.  Or the quilt shop could function as a sort of town hub or hangout for characters to facilitate suspect questioning.
In my culinary series, I've had murders take place at barbeque festivals and functions the barbeque restaurant was catering.
Editors have stressed to me time and time again that readers of mysteries with craft hooks like a good deal of detail on fabric, texture, etc., in addition to quilting activity.  This also goes for culinary mysteries and other crafting mysteries.  If we're looking to query a trade press, then that's the direction we're going to want to go in.  It doesn't come naturally to me so I have to work it in (usually in a pass during draft two).
Are there any other trouble areas you can think of in a cozy mystery?  What have I missed?  The saggy middle is easy for mysteries…insert another body. :)
Tips for overcoming common pitfalls in writing the cozy mystery:
Click To Tweet
Image: MorgueFile: Earl53
(Visited 1,544 times, 1 visits today)