by Elizabeth S. Craig, @elizabethscraig
Twitterific writing links are fed into the Writer's Knowledge Base search engine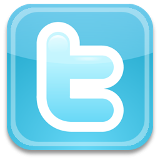 (developed by writer and software engineer Mike Fleming) which has over 30,000 free articles on writing related topics. It's the search engine for writers.
Thanks to all who entered mystery writer Sue Coletta's giveaway! And congratulations to winners Carol Sue, Mark, and Rosemary. 
Happy New Year! Hope everyone has a great 2016.  Here are the links I shared in the last couple of weeks.
5 Ways To Think Differently About Motivation When Setting 2016 Goals:  http://ow.ly/Ww0kZ @mazlocoach
"Did my agent fire me and I just don't know it?" http://ow.ly/VYdwg @Janet_Reid #TopTweets2015
On the Rise and Fall of the New Creative Class: http://ow.ly/VYdwh @IreneKeliher #TopTweets2015               
Boost Your Writing: 3 Things To Do Now To Start 2016 Off Right:  http://ow.ly/Ww0Sw @angelaackerman
5 Things To Do Before Hiring a Freelance Editor: http://ow.ly/VYdwi @RachelleGardner #TopTweets2015
10 Habits of Highly Effective Writers:  http://ow.ly/Ww0ny @RBWhitehill
NaNoWriMo, Or How 1 Writer Cheated Her Way to Finishing Her Novel: http://ow.ly/VYdwl @j_s_brown @DebutanteBall #TopTweets2015
5 Apps for Writers:  http://ow.ly/Ww0r2  @FinishedPages
What Every Writer Should Know About Their Novel's Pre-Middle:  http://ow.ly/Ww0Cz @BetterNovelProj
How to Build the Writing Habit (in 2016): http://ow.ly/Ww0zR from Authority Self-Pub
Comic: New Year's Resolutions (or not):  http://ow.ly/Ww0sY @inkyelbows
Tips for Writing Your Author Acknowledgements:  http://ow.ly/W9whX @juliemusil
Author-Editor Collaboration: The Good, the Bad, and the Ugly: http://ow.ly/W9wjq @byondpapr
Should You Let Others Read Your Work Before It's Finished?   http://ow.ly/W9w4l @WritingBusy
An agent on using italics:  http://ow.ly/W9w92 @Janet_Reid
Is Backstory Killing Your Book's Plot? Here's How to Fix It:  http://ow.ly/W9w2B @CSLakin
5 Things Authors On Facebook Should Know:  http://ow.ly/W9vYv @AnthonyEhlers
Working Collaboratively: Checking Our Ego at the Door:  http://ow.ly/W9wlk @MartinaABoone
8 Tips for Punctuating Dialogue Tags:  http://ow.ly/W9w5T from My Book Cave
Resources for Television Writers:  http://ow.ly/W9vZa @beccapuglisi
4 ways to write faster:  http://ow.ly/W9weN @Brianna_daSilva
7 YA clichés:  http://ow.ly/W9wb5  @Brianna_daSilva
Commas, Em Dashes, and Ellipses:  http://ow.ly/W9w7x @JamesJMurray1
When writer's block is real: http://ow.ly/We1IO @MelSzymanik
What You Really Want to Know About Self Pub: http://ow.ly/We2wk @Janice_Hardy
10 practices publishers can use to tamp down Amazon's impact: http://ow.ly/We2gK by Stephen Blake Mettee
Jobs That Leave Us Time to Write:  http://ow.ly/WdXj8 @stevegillman
Why We Should Do Bad Things to Our Characters:  http://ow.ly/We2tL @Janice_Hardy
11 Top Articles on Writing Characters:  http://ow.ly/We2oB by Hiten Vyas
On keeping a logbook:  http://ow.ly/WdXso  @austinkleon
Questions to Help You Create Conflict in Your Story:  http://ow.ly/Ww2sn  @kylieday0
New Year's resolutions and embracing mediocrity:  http://ow.ly/Ww0hG @tobywneal
A 4-draft writing process: http://ow.ly/VYdwc @kseniaanske #TopTweets2015
7 Steps to Creating a Flexible Outline for Any Story: http://ow.ly/VYdwa @KMWeiland #TopTweets2015
How to Write Vivid Descriptions: http://ow.ly/VYdw9 @dice_carver #TopTweets2015
20 Characters You Need to Start A Novel:  http://ow.ly/WvAFb @BetterNovelProj
Deconstructing Back Cover Copy: http://ow.ly/VYbZq @betternovelproj #TopTweets2015
6 More Character Archetypes to Ditch: http://ow.ly/VYbZn by Oren Ashkenazi #TopTweets2015
The growing "business demands on an author's time":  http://ow.ly/Wvl0l @Porter_Anderson @kristinerusch
10 Things Best Sellers Don't Do: http://ow.ly/VYbZa @AmyMilesBooks #TopTweets2015
How to Develop an Outline for Our Novel: http://ow.ly/VYbZ7 @farrtom #TopTweets2015
It's Fat Season For Diet Books:  http://ow.ly/Wux7b @Porter_Anderson
Why query letters should focus on plot not theme #querytip http://ow.ly/VYbZ1 @carlywatters #TopTweets2015
With booksellers' pressure: DRM is now soft in Germany: http://ow.ly/VYbZk @Porter_Anderson @doctorow #TopTweets2015
How to Write a Fantasy Series: http://ow.ly/VYbZh @nownovel #TopTweets2015
The Real Price of Traditional Publishing: http://ow.ly/VYbZe @deanwesleysmith #TopTweets2015
Why you should put your book on Wattpad ASAP: http://ow.ly/VYbhP @kseniaanske #TopTweets2015
The Plotting Grid: a Tool for Plotters and Pantsers: http://ow.ly/VYbZ5 @ChrisMandeville @KoboWritingLife #TopTweets2015
17 Things Learned About Writing From Structuring a Novel In 7 Days: http://ow.ly/VYbYX @BenSchmitt5 #TopTweets2015
Why Authors Should Never Buy Amazon Reader Reviews: http://ow.ly/VYbJ6  @annerallen #TopTweets2015
What Literary Agents Want to See Before Signing With a Writer: http://ow.ly/VYbYN @Writers_Circle #TopTweets2015
Rowling's Revisions for 'Harry Potter and the Order of the Phoenix' : http://ow.ly/VYbi8 @RiteLikeRowling #TopTweets2015
Is my agent an idiot? Yes, yes he is. http://ow.ly/VYbi4 @Janet_Reid #TopTweets2015
10 tips from a self-publishing survivor: http://ow.ly/VYbhL @digiogi #TopTweets2015
What Do Your Readers Know and When Do They Know It? http://ow.ly/VYbhJ by Dave King #TopTweets2015
The Hot Sheet: industry newsletter for authors (30 day free trial):  from @Porter_Anderson & @JaneFriedman:  http://ow.ly/Ws8K0
How 1 writer improved her writing productivity by 100%: http://ow.ly/VYbhH @novelexperienc3 #TopTweets2015
Be a More Productive & Balanced Writer: http://ow.ly/VYbi0 @JordanRosenfeld #TopTweets2015
A Writer's Cheatsheet to Plot and Structure: http://ow.ly/VYbhX @mgherron #TopTweets2015
You're Not Alone: —10 Perfectly Normal Struggles when #Writing a Novel: http://ow.ly/VYbhS @WarrenAdler #TopTweets2015
7 Ways End Your Novel: http://ow.ly/VYbhB @enderawiggin #TopTweets2015
10 Links That Demonstrate Your Self-Published Book Looks Cheap & Amateurish: http://ow.ly/VYbhy @10MinuteNovelists #TopTweets2015
Cliches to avoid when writing love triangles: http://ow.ly/VYbhu @EimhWrite #TopTweets2015
What's the Biggest Lie You Tell Yourself as a Writer? http://ow.ly/VYaHo @jamigold #TopTweets2015
Who cares whodunit? Part One:  http://ow.ly/Wq5xo and Two: http://ow.ly/Wq5Bf @TimHallinan
Don't get Scammed on Self-publishing: What are Reasonable Costs? http://ow.ly/VYaHp @silas_payton #TopTweets2015
The Character Most Writers Get Wrong (And How to Fix It) http://ow.ly/VYaHm @MandyCorine #TopTweets2015
7 Reasons Why Most Authors Fail:  http://ow.ly/VYamp @johnnybtruant #TopTweets2015
4 Ways to Make Readers Instantly Loathe Your Character Descriptions: http://ow.ly/VYaGP @KMWeiland #TopTweets2015
Most authors break through in middle-age: http://ow.ly/VYaGM @alice_emily @Telegraph #TopTweets2015
How 1 Writer Became a Morning Person: http://ow.ly/VYaGr @ava_jae #TopTweets2015
An agent on introducing characters in a query: http://ow.ly/VYaGn @Janet_Reid #TopTweets2015
How 1 writer outlines using a 6-stage plot structure: http://ow.ly/VYaGj from Nova Zero Writing #TopTweets2015
15 Tips for Aspiring Writers from 5 Successful Authors: http://ow.ly/VYaGe @SimoneHCollins #TopTweets2015
Most Common Writing Mistakes: Describing Character Movements: http://ow.ly/VYaGb @KMWeiland #TopTweets2015
If Strangers Talked to Everybody like They Talk to Writers: http://ow.ly/VYaG9 @ElectricLit @TheLincoln #TopTweets2015
2016 Book Ind. Predictions: Opportunities amid Slow Growth:  http://ow.ly/Wo77m @markcoker
28 Tips for Writing Stories from Poe, Faulkner, Hemingway and Fitzgerald:  http://ow.ly/W5Bc8  by Josh Jones @openculture
Can we discover narrative through auditory practices?  http://ow.ly/Wo7fB @swtomp @thewritermag
Writing Tense Scenes:  http://ow.ly/W5BCI @NatePhilbrick
When Writing Becomes Misery:  http://ow.ly/W5Bxn @AuthorAthenaM
4 Special Features For Your Blog or Website:  http://ow.ly/W5B9w  @IndiePlotTwist
Poe, Short Story Structure and Narrative Technique:  http://ow.ly/W5Br3 @FlynnGrayWriter
How 1 writer perfected his cover copy:  http://ow.ly/W5AWY  @JMNeyGrimm
Daily Discipline for Writers: Keep After It:  http://ow.ly/W5B4Q  @IndiePlotTwist
Power Your Fiction: Using Weather To Create Mood, Not Clichés:  http://ow.ly/W5Cmj @angelaackerman
Caring For Your Writer 101:  http://ow.ly/W5BEX @NatePhilbrick
Things to Know When Working With a Printer: http://ow.ly/W5AA9 @beccapuglisi
Top 8 Screenwriting Books:  http://ow.ly/W5C8u @ScriptReaderPro
15 Things to Consider When Writing Description:  http://ow.ly/W5BOp @kathytemean
End of Year Tips: Update Your Online Presence:  http://ow.ly/VTFYO @AskATechTeacher
4 Ways to Reignite the "Wonder" in Your Writing: http://ow.ly/W4FU3 @KMWeiland
Crafting a Strong Opening:  http://ow.ly/W4Fuq @jodyhedlund
Cover Design on a Budget:  http://ow.ly/W4FmN @MarcyKennedy
The 5 Incredible Benefits of Unplugging:  http://ow.ly/W4Fem  @emily_tjaden
Tension: Setting the Clock:  http://ow.ly/W4FqA @JamesTuckwriter
Writing is Hard:  http://ow.ly/W4FIp by Dave King @writerunboxed
25 things to keep in mind if you want to write a book:  http://ow.ly/W4FAs @AuthorAthenaM
When Writing is Like An Arranged Marriage:  http://ow.ly/W4FMM @jamesscottbell
How to Know Your Book's Cover Needs a Redesign  http://ow.ly/W4FgZ @dianaurban
Why writers need to keep a notebook:  http://ow.ly/W4G0t @NatePhilbrick
Things To Do On Your Holiday Writing Break:  http://ow.ly/W4FQP @storyfix
Stash, Trash or Refresh: Dealing with Boring In-Between Story Parts:  http://ow.ly/W1j53 @RidethePen
The Simplest Story Structure:  http://ow.ly/W1jHh @larathelark
5 Books That Give Women Their Apocalyptic Due:  http://ow.ly/W1iY9 @tordotcom @jackiehattton
A Collection of Creative Writing Worksheets:  http://ow.ly/W1jpz  @evadeverell
Where to Find Ideas for Writing a Story: http://ow.ly/W1jlZ @writingforward
10 Ways To Kick Start Your Writing : http://ow.ly/W1iFO @Joannechocolat @womenwriters
Genre Mindmaps:  http://ow.ly/W1jvd @evadeverell
#AmNotWriting : What holds one writer back:  http://ow.ly/W1gJb @MsTamarCohen @womenwriters
Tips and resources for plotting: http://ow.ly/W1jyJ @larathelark
Why one writer is enjoying Wattpad:  http://ow.ly/W1iIg @amzoltai
7 Steps to Overcome Writing Procrastination:  http://ow.ly/W1jaV @CoachRenate
3 Ways To Build Your Own Genre:  http://ow.ly/W1jhn @AnthonyEhlers
The Skinny On Blurbs:  http://ow.ly/W9wxj  @sharonbially
2 Tricks for Portraying Relatable Heroes:   http://ow.ly/W9x46 @Brianna_daSilva
13 Things Learned About Writing Faster:  http://ow.ly/VTzX4 @VeronicaSicoe
10 Top Questions to Ask Before Hiring a Book Publicist:  http://ow.ly/VTASc @dianaurban
The Power of Narrative Writing:  http://ow.ly/VTANP @writingforward
Pros And Cons Of Writing In 1st Person:  http://ow.ly/VTzP6 @MiaJouBotha
Why We Should Read Our Novel Out Loud:  http://ow.ly/VTAPH @blotsandplots
Exploring different writing styles: including writing by hand:  http://ow.ly/VTAmC @NadineBrandes
How To Format Your Short Story For Publications: A Step By Step Guide:  http://ow.ly/VTAHY @DeanElphick
15 Tips for Promoting Nonfiction Books Successfully:  http://ow.ly/VTzSq @NinaAmir @CaballoFrances
Why writers MUST emerge:  http://ow.ly/VTAe3 @kimberlydbrock
5 Reasons Why Writers Need Friends Who Write:  http://ow.ly/VTAyX  @EM_Denning
The Complete Guide To Creating Backstory In Spec Fiction:  http://ow.ly/VTAEC @paperbackbird
1-dimensional vs. 2-dimensional characters:  http://ow.ly/VTAuA from Writers' Helpers
How to Decide How Many POV Characters Our Book Needs:  http://ow.ly/VTA3J @marcykennedy
Storytelling flaws in the Insurgent movie:  http://ow.ly/W9wY1 @Brianna_daSilva
How Are You? Good vs. Well:  http://ow.ly/VTAsB @epbure
37 Ways To Write About Anger:  http://ow.ly/VTAL3 @writers_write
The Truth About Querying Your NaNoWriMo Novel:  http://ow.ly/WiqS4 @breecrowder
A History of the Christmas Story: Not Altogether Christmas but Christmas All Together:  http://ow.ly/Wg7ER @@katewebb_uk
Should authors use other authors as their critics?    @Porter_Anderson @WriterUnboxed  http://ow.ly/Wivx7
Writing Mechanics: Avoiding the "I" Trap and Other Irritants: http://ow.ly/VQIH3 @lindasclare
This year's publishing trend: the remarkably lengthy novel: http://ow.ly/VQIyA @juliafly
Catherine Ryan Hyde on Rejection: Does Your Rejected Work Need a Rewrite? http://ow.ly/VQGPj @cryanhyde @annerallen
2015 Smashwords Survey Reveals Insights to Help Authors Reach More Readers:  http://ow.ly/VQEE6 @markcoker
A social media mid-life crisis:  http://ow.ly/VQHcg @DanBlank
Is social media effective for selling books? http://ow.ly/VQHOw by Chip MacGregor
Pinterest is Changing The Social Media Game:  http://ow.ly/VQHuf @CaballoFrances
Attaining Success as an Indie Author with BookBub: http://ow.ly/VQHnc @CaballoFrances
Cultivating your creativity during the holi-daze :  http://ow.ly/VQHg9 @laurelgarver
Getting Your Book Translated and Published in Other Countries: http://ow.ly/VQEIf @lauracallisen
5 Scams that Target New Writers and How to Spot Them:  http://ow.ly/VQGFj @annerallen
Engaging Audiences through Twitter in 15 Minutes a Day: http://ow.ly/VQHCc @kikimojo
Flash Fiction as Holiday Therapy:  http://ow.ly/Wg7sf @_AliciaAudrey
World-building with Holidays:  http://ow.ly/VTHoQ  @GailZMartin
Need escape from holiday stress? A giveaway for crime fiction fans: http://ow.ly/Wg4zQ @SueColetta1
Vow of silence: how much do you talk about your novel in progress?  http://ow.ly/VQF5J @Roz_Morris
Social pressure to marry in crime fiction: http://ow.ly/Wg4hw @mkinberg
Why writing your query like a dust jacket isn't always sound advice:  http://ow.ly/VQF3u @Janet_Reid
16 Ways to De-stress This Holiday Season:  http://ow.ly/VTE3y @emily_tjaden
6  Scams That Target New Writers: http://ow.ly/VQFde @annerallen
How to Protect Your Blog from Hackers:  http://ow.ly/VQFPX @NinaAmir
Pages requested at a conference: how long do I have to send? http://ow.ly/VQF1L @Janet_Reid
Going Global: Self Publishing Tips From Dan Wood From Draft2Digital :  http://ow.ly/VQEWq @danwoodok @thecreativepenn
The Future of Publishing:  http://ow.ly/VQEZF @jamesscottbell
5 things that established authors would tell new writers: http://ow.ly/VQFb0 @Roz_Morris
Editor's Tips on How to Write a YA Novel:  http://ow.ly/VQFpd @kateangelella @ReedsyHQ
Why Mysteries Matter:  http://ow.ly/VQFIP  @ClareLangleyH
Blogging with Facebook "Notes" to Improve Visibility: http://ow.ly/VQERO @LynneCantwell
Finding a Narrator on ACX: http://ow.ly/VQEMa  @RamiUngarWriter
Why Writers Need to Motivate All of Their Characters:  http://ow.ly/VQyZy @drewchial
International sales: Both in translated works and ESL:  http://ow.ly/WfwTG @Porter_Anderson @ThadMcIlroy
Top 6 Ways Writers Spend the Holidays:  http://ow.ly/VTEeX @HeatherJacksonW
Words or Numbers? What's the Best Way to Label Your Chapters? http://ow.ly/VQz2m @Janice_Hardy
10 Reasons Why Being a Writer Is Like Being Santa Claus:  http://ow.ly/We371 @TaraSparling
The Problem with Backstory and the Star Wars Franchise: Lessons for Writers:  http://ow.ly/VPjys @cathinnorway
When You Need to Rewrite Your Rewrite:  http://ow.ly/VPjFd @kristinaaurelia
Working With a Freelance Editor: The Process: http://ow.ly/VQzsn @MarloWordyBird
Creating lean but descriptive prose :  http://ow.ly/VQzfF  @cjjasp
Being Trendy: Should You Write What's Hot? http://ow.ly/VQz4y @Janice_Hardy
All You Need (as a writer):  http://ow.ly/VQzko by Ken Hughes
How Writers can Create Their Own Galaxies Far Far Away:  http://ow.ly/VQyWA @drewchial
Creative Exhaustion:  http://ow.ly/VQz7r  @shay_goodman
Why Books Are the Best Gifts: http://ow.ly/VQzFI @mybookshepherd
11 Plot Pitfalls: http://ow.ly/VPkiB by Laura Whitcomb @writersdigest
5 Ways to Answer the Worst Question Ever For Writers During the Holidays:  http://ow.ly/VTFcI @besscozby
Indie Publishing Paths: What's Your Pricing Plan?  http://ow.ly/VQwcq @jamigold
Successful Blogging Tips, Authenticity And Longevity: http://ow.ly/VQwww @yarostarak @thecreativepenn
Tips for Facebook Cover Photos: http://ow.ly/VQwCg @sosandrine
3 Tips to Launch a New Instagram Account (video):  http://ow.ly/VQxPs @SavvySexySocial
A Must-Read for Storytellers: Save the Cat:  http://ow.ly/VQwOn @writingforward
Actions vs Choices: Crafting Better Plots:  http://ow.ly/VQwgo @Janice_Hardy
On Keeping Track of (Fictional) Time:  http://ow.ly/VQwMa @ava_jae
Turn a #NaNoWriMo Story Into a Real Novel:  http://ow.ly/VQwkn @taniastrauss @thecreativepenn
Writing Fiction? 10 Overwriting Traps to Avoid:  http://ow.ly/VQxL9 @danielamcvick
Why More Practice Can Make You A Worse Writer: http://ow.ly/VQwQV @bnonn @writetodone
Rough Draft to Final Draft: Tips:  http://ow.ly/VQwJQ @fictionnotes
Self-Publishing Your NaNoWriMo Book? Don't Miss These Steps:  http://ow.ly/VQw8N @dianaurban
Do Book Reviewers Charge Too Much? What Do You Get for Your Review?  http://ow.ly/VPk5e  by Mike Norton
Flattery is More Common Than Truth When Writers Offer Feedback:  http://ow.ly/W9wAp @Porter_Anderson
When Sidekicks Get the Fan Mail:  http://ow.ly/VPkfx @julieczerneda @tordotcom
10 Horror Podcasts: http://ow.ly/VPjRS @G9Burkart @blumhouse
3 Tricks to Motivated Writing Sessions:  http://ow.ly/VPjX8 @rachellerea
The top writing links from the last 2 weeks on Twitterific:
Click To Tweet
(Visited 28 times, 1 visits today)