by Elizabeth S. Craig, @elizabethscraig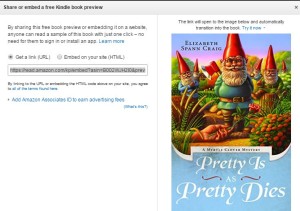 Do you read your newsletters from Amazon?  I'll admit that I haven't for years…not until the final couple of newsletters arrived in my inbox.  I'm not much of a newsletter person, usually.  This may explain why it pains me to send out newsletters to my readers. I feel as if I'm bothering them, even though they signed up for the thing.
This last email from Amazon had an interesting note about Kindle Preview (not Kindle Previewer, which is how we all proof our mobi files before hitting publish).  Kindle Preview is a bit of code that we can embed on our website to allow readers to see a preview of our book or purchase the book (from Amazon, naturally) without leaving our site.
We can also get a preview link if we'd rather share it in our email tagline, etc.
A nice feature offered is the ability to add our Amazon Affiliate ID to the embed so that w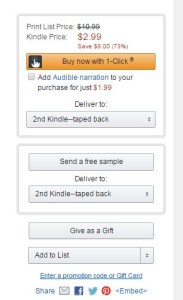 e get credit/commissions for/from the sale.
Readers can use any browser and can preview without having to log in to Amazon.
The process was very easy.  I pulled up one of my books in my browser.  On the right, under the "buy now/give as a gift/add to list" options and next to the share buttons, there is a hyperlinked "embed," as you can see (in the sadly rather blurry image)  on the right.
That opened a pop-up window. I chose the option to embed it, then clicked on "Amazon Associates ID."
I typed in my Associates number (more about the Amazon Affiliate program here). It adjusted the embed code to include my ID.
Then I opened up my WordPress dashboard, clicked to each individual book's page, changed the compose view to "text" instead of "visual," and pasted the code.
We also have options to change the Kindle Preview image size, the placement of the buy button, and where we want the book content to appear.
It ends up looking like this: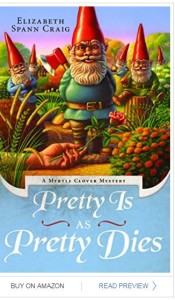 Have you tried Kindle Preview? Do you read your Amazon newsletters (I'm starting to! New resolution. :)  )
Using the new Kindle Preview Embed on our site:
Click To Tweet
(Visited 158 times, 1 visits today)