By Elizabeth S. Craig, @elizabethscraig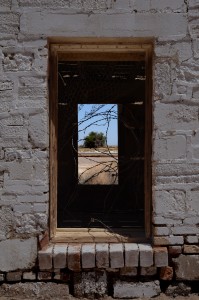 I had a question on Twitter last weekend from mystery writer K.B. Owen.  She was interested in finding out more about how I draft a story in layers.
The layering of my drafts started out as an almost procrastination.  There are parts of stories that I'm not as fond of writing as others.   I especially dislike writing descriptions of characters and settings and found that I'd put off working on my book sometimes because I didn't want to write it. As a work-around, I decided that I would add all description in a separate draft and in one "layer" as I was working on my second draft.
After using this technique for a while, I found it was very helpful for a variety of different things.  For one, it helped me weave my subplots through the main plot in a more thoughtful way.
Those are now the two main things that I leave out until the end–descriptions and subplots.  But you could use this technique with nearly anything that trips you up in your story….maybe an area you need to research more.  Maybe you're not great at writing fight scenes or love scenes and that's keeping you from moving forward with your story.   It a very adaptable approach.
To me, this is a tool for pushing through a draft faster and taking a more organized, thoughtful approach to other elements in your story.
Description
I compose descriptions for all the characters and settings, etc. on a separate document.  I've found that I'm more thoughtful when I do it this way, use better diction, and…an added benefit…once I'm in the groove, I can not only work through all the description quicker, it's better and more practiced and smoother.
When I add a layer of description,  I run no risk of repeating myself  because all of the descriptive elements are right there on the same page.  If I keep using the same adjectives, it's going to be glaringly obvious.
I've found it's quicker if I can mark my first draft, as I'm writing it, with spots that need additional description.  There are a couple of different ways to do this.  You can either make a comment in Track Changes in Word or you can assign a particular symbol to indicate the location for more description.  You'll want to make sure it's something unique (skip the dollar sign, maybe).  Then you just hit Control-F and look for the symbol when you're ready to input your description.
Subplots
For subplots, I open a separate document and write what's basically a short story with its own little arcs of plot or character development.  Bonus points if I can tie in the subplot to the main plot in surprising ways (or even help my sleuth solve the mystery with something going on in the subplot).
The subplot is cut up in a series of installments…I think of it as a short serial.
Because I can see the subplot all in one place, the subplot is especially coherent and non-repetitive.
Then I weave the subplot into the completed first draft.  I look for areas where there are good places to include a subplot…maybe a slowly paced spot or a spot in the first draft that needs a bit of transition help. This process also helps with the pacing of the subplot itself.
Hope this helps and gives you ideas on how you might be able to use layering in your own writing.  Do you use a similar approach?
Tips for writing a book in layers:
Click To Tweet
Image: MorgueFile: kburggraf1
(Visited 179 times, 1 visits today)