By Elizabeth S. Craig, @elizabethscraig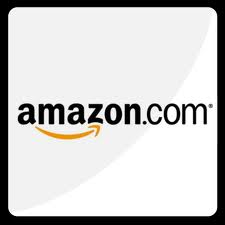 Once again, I chose to focus on being patient as my New Year's resolution.  By this point,   it's my top recurring resolution of all time.
As I've written recently, one interesting thing about being a self-published writer is how quickly we can become accustomed to…indeed, addicted to…control.  We have control over everything as a self-published writer, which is both a blessing and a curse.
Actually, however, we don't have control over everything.  One glaring exception is our retailers.
For a week, my addiction to control and my patience were both sorely tested. 
As a quick review, I mentioned in my post on January 22 that I had received an email from Amazon about quality control measures they were implementing. The email requested changes to my book file.  If the changes weren't made, the book would get a warning label on its product page at the first of February.   My email focused primarily on a formatting issue that needed correction–the file was formatted in 2011 by my previous formatter. The book received an attractive (and very pricey) interior book design.  Unfortunately, apparently the formatting doesn't work well with the current Kindle devices.  Some elements apparently don't show up…including chapter headings, the first letter of each chapter, the dedication…you get the idea.  The day I received the email, I made the corrections Amazon asked for, contacted my new formatter, and published a new file to KDP.
Amazon's initial email implied that my uploaded and corrected file would be automatically reviewed.  However, since I'm now apparently something of a control freak, I decided to email Amazon on the 21st and open a ticket on the issue.  I'm withholding the names from the Amazon KDP customer service emails.
The timeline went  like this:
Jan. 20…received initial quality control email. I fixed all the problems with the help of my formatter and published the updated, corrected version.
Jan. 21…I wrote the KDP customer service team early in the morning to let them know I'd uploaded a corrected file and request a review of the book so that Amazon could note it was in compliance.
Jan. 21…from Amazon: Thanks for letting us know you've republished an updated version of your book. I've forwarded your information to our Quality team for follow-up. Our quality team will review your file. You should hear back from them in the next 1-2 business days. Thanks for your continued patience.
Jan. 29…I follow up with another email, concerned I was getting close to Feb. 1 and I hadn't heard back from Amazon regarding a review.
Jan. 29…Email from Amazon again requesting the (same) corrections that I'd already made and stated on the 21st that I'd made.  And this: "Sorry for any delays in this review process and notification."
Jan. 29…I wrote back (a bit panicky now): "Hi, All of the issues have been corrected over a week ago. Please have the review team confirm.
Jan. 30: From Amazon: "Hello, We'll need a little time to look into this. We'll contact you with more information by the end of the day on Tuesday, February 2. Thanks for your patience."
Feb. 1: From Amazon: Thank you for resubmitting your content to us! We have reviewed the new content, but several serious new issues are now present in your book and we have had to block your book from sale. (Following that was a list of the same requested corrections that I had fixed on the 20th and stated on the 21st that I'd fixed).
So, Monday was a Code Red day. That was the day there was a warning label on one of my most popular books–a book that's been available since 2011. As you can see below (sorry, couldn't get it any larger without getting blurry, but you get the gist of it), I did get one of the dreaded warning label ("item under review"). Worse, the book was removed from sale ("book is currently unavailable").   I wrote several emails back to Amazon.  These emails  all still contained the words "please" and "thank you," (I am Southern, after all), but there may have been excessive use of exclamation points on my part.  :)  I included screenshots of the text locations in question, showing there were no remaining issues.

I mentioned that the book was one of a series. And that various readers had informed me that the first book in that series had been featured by Amazon a week earlier as one of the KDP Daily Deals for their mystery readers (bad timing for me).   I mentioned that the book that was removed from sale has quite a few reviews and is the free book I give to readers for subscribing to my newsletter.
The only good thing was that at some point in this process, KDP opened up phone support to me. At least, this is what a representative stated in an email. However, I'm wondering if  maybe we can receive phone support all the time.  Amazon linked me to a site where I could request a call-back "in five minutes."  Here's the page:   https://kdp.amazon.com/contact-us  .  Their hours are 6:00 a.m. to 5:00 p.m. Pacific time, Monday through Friday. They called right in that 5-minute window and I explained the timeline and the fact that everything had been corrected 10 or 11 days earlier.
The customer service rep accessed the book and verified on the phone that all requested changes had been made.  She sounded baffled and stated that she couldn't understand why, when it only took a couple of minutes to check, the book had been flagged with the label.
I didn't say, although I suspected, that the reason it had been flagged is because a real human being hadn't verified my corrections.
The rep said that she'd note that all corrections had been made and verified by her, and that she'd forward the request/ticket over to the quality control department.
I assumed this might go into the same black hole as earlier, but my fears weren't justified.
Although I never got notification that the warning label had been removed,  my frequent (obsessive?) refreshing of the book's product page finally indicated that the label was removed on Tuesday, Feb. 2.
However, once it was removed, I received another email from Amazon:
Feb. 2:  (from Amazon): Hello, I wanted to let you know that I'm still working on this with the concerned team. It's taking longer than usual to resolve this, and I'm very sorry about the delay. I'll be in touch with you again with an update as soon as possible. Thanks for your continued patience. Regards, (name withheld).
***Update: Feb. 11:  (from Amazon):  Hello, Thanks for your patience in this matter.I checked with the concerned team and learned that, currently there are no issues in the content of your Kindle book "A Dyeing Shame"; hence, you may ignore the email that you have received in this regard. I am sorry for any confusion caused.
Thanks for using Amazon KDP.
My takeaways from this (besides that we all should keep a very close eye on our inboxes and spam filters for emails from Amazon):
Immediately address the requested corrections.  Even though I did immediately address the issues, I still ran into a problem.  But if I hadn't  immediately addressed them, it would have been much worse.
Immediately, even though the Amazon email doesn't specify this, let Amazon know that you've made the corrections. This opens up a support ticket.   I did immediately let Amazon know, but I still ran into a problem.  Again, if I hadn't let them know, it would have probably taken even longer to resolve.
Amazon is very good on promptly returning emails….same day.
However, Amazon may not actually have human screeners looking for the mistakes.  Or, perhaps, the human screeners are overwhelmed.
Keep following up.  Escalate. I should never have waited until the 29th to follow-up. This was my main error.
If they open up phone support to you (or if it's open all the time), give Amazon a call immediately.  This is your best shot at getting the problem taken care of.
This is, with any luck at all, my last follow-up on this.   I'm not going to lie, this stressed me out in a way that was far out of proportion to the scope of the problem.  But when you feel helpless and frustrated and your book has a warning label and is removed from sale?   There's a bit of stress involved. I've got 19 books out and I can only imagine the kind of stress I'd feel if I had only one.  And, despite the many thanks from Amazon for my continued patience…I  apparently still have a lot to work on in the resolution department.
Amazon Warning Labels on Books Under Review:
Click To Tweet
(Visited 86 times, 1 visits today)