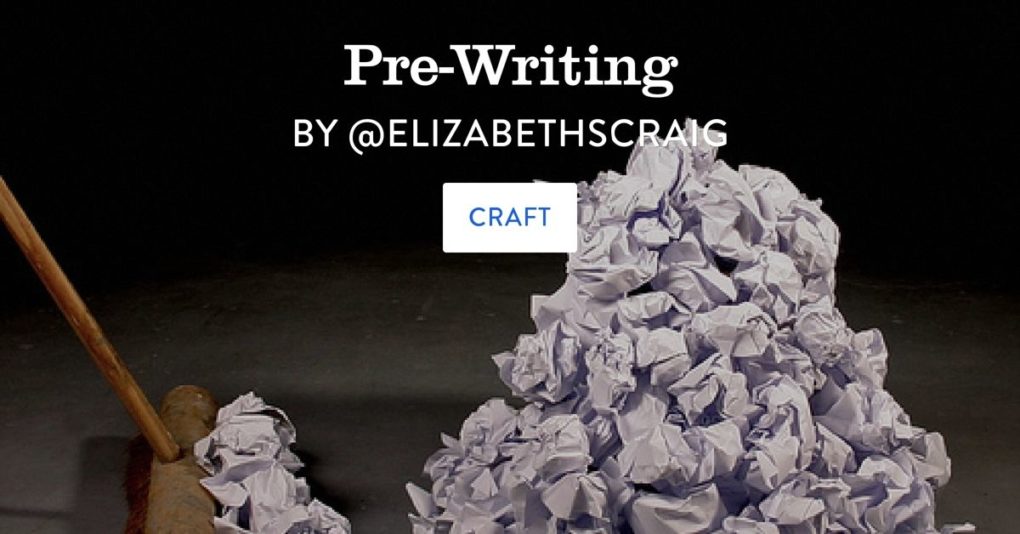 by Elizabeth S. Craig, @elizabethscraig
In the past month, I've had three writers reach out to me.  They were all writing mysteries for the first time.
They asked me about outlining with arcs and three-act sequences and character development sheets.  Two writers reported feeling extremely overwhelmed and frustrated to the point of being immobilized.
I suggested that they might be overthinking it, at least when writing traditional mysteries. That's because mysteries provide their own structure–a very familiar structure that avid mystery readers both know by heart and expect to encounter.
In fact, when we deviate from this structure or pattern, readers usually let us know about it.
I explained my own, very simple process:
I start out by writing the back cover copy. There are a couple of reasons for this. One, it gives me a global view of my story and its set-up. For another…I already have a cover for the book a year before I write it (I like working ahead with my cover designer). So there's a print cover with copy all ready to go.
Then there's a simple outline.  Nothing fancy.
Here's the structure for a cozy mystery (if you fill in the blanks with your own characters, victims, suspects, it becomes a very basic outline): 
Introduction of all characters–best to start out with sleuth so that reader knows who to identify with right away.
Either a scene showing interaction of future victim and future suspects or introduction of a body.
Set up for sleuth's involvement (if an amateur) and then interviewing of suspects. Suspects provide alibis, red herrings, lies, and truths.
Another body at the book's halfway mark (most of the time).
More interviews to follow up on alibis, clues, and to gather information following any second murder. Give suspects opportunity to refute evidence pointing to them from the previous murder.
Moment of danger for sleuth or moment of increased tension (hostage situation, etc.) indicating story climax.
Sleuth discusses case and clues that helped him/her solve the mystery.
Are there other components in the story?  Of course.  But this is the basic structure of a mystery, just as other genres have their own skeletons.
Other things I like to know before starting my mystery:
Potential motives, first and second murder weapon, possible subplots (just brainstorming…nothing finite).
The killer's identity? Not really.  I have an idea who I think may be a good killer, but I frequently change my mind 3/4 of the way through the first draft.  It's always good to be flexible.
Going back to character sheet question.  A writer asked me how much pre-writing I did with my characters before jumping in.  My answer is…except for the sleuth and sidekick?  Very little.   Here is a copy-paste excerpt from a pre-writing doc for one of my mysteries:
Victim: Celeste: A sickly older woman: sickly of mind and spirit and body. She loves to manipulate people and her favorite people to manipulate are
Her niece: Eugenia She was from a poor family who farmed her out to victim. She is subservient and at victim's beck and call.  She keeps her tied to her with financial incentives, but she is very pushy and overwhelms his life so that there is no time for anything else (a real life).  A thin, mousy-looking woman of around thirty wearing glasses too large for her face
Her daughter:  Maisy. Same as above. Perhaps she has a shipboard romance that actually seems to be blossoming into something else and the romantic interest lives very close to her. The mother is determined to end it as she likes to stomp out all attempts at happiness.  Plump. Very blonde hair and rather too much makeup.  Eyes are hard.  Enjoys flirting with Guy.
Her son: Terrell Same idea. She forced him into a career that he hated (financed his medical school) because she liked the prestige of it all.
Ghost of a husband?  Randolph. Some kind of male companion? But he thinks he's going to benefit from her death and he's wrong.  Miles's age. Gambles. Drinks too much. Dignified air clashes with his drunkenness. Well-dressed. Hair too long for his age.
Bettina A friend of the victim? But some friend! Perhaps the friend found out that victim Celeste had been the cause of her breakup, or financial issues, or losing her job, etc. Celeste just likes control over all kinds of situations and people and enjoys wielding power.  An attractive old woman who wore a lot of gold jewelry and bright clothing and a lot of mascara.
This is what I work with when I'm starting out.  It's thin, isn't it?  Really just a cast of characters.  But it's all I need to get started. The characters develop a bit as I write (their character tends to come out in their dialogue) and then I layer in more development after the first draft is finished.
Here's the question.  Is your pre-writing helping you write your story? Or is it overwhelming you and causing you to freeze up and avoid your story?  Some writers absolutely rely on pre-writing to tell their story. It can shorten the amount of time they spend on their manuscript.  If you're not one of those writers, don't feel as if you're doing it all wrong to start your story with a minimum of information. I write all my books that way.
How much pre-writing do you do?
Are you immobilized by too much pre-writing?
Click To Tweet
Photo credit: Mark van Laere via VisualHunt.com / CC BY-NC-ND
(Visited 901 times, 1 visits today)