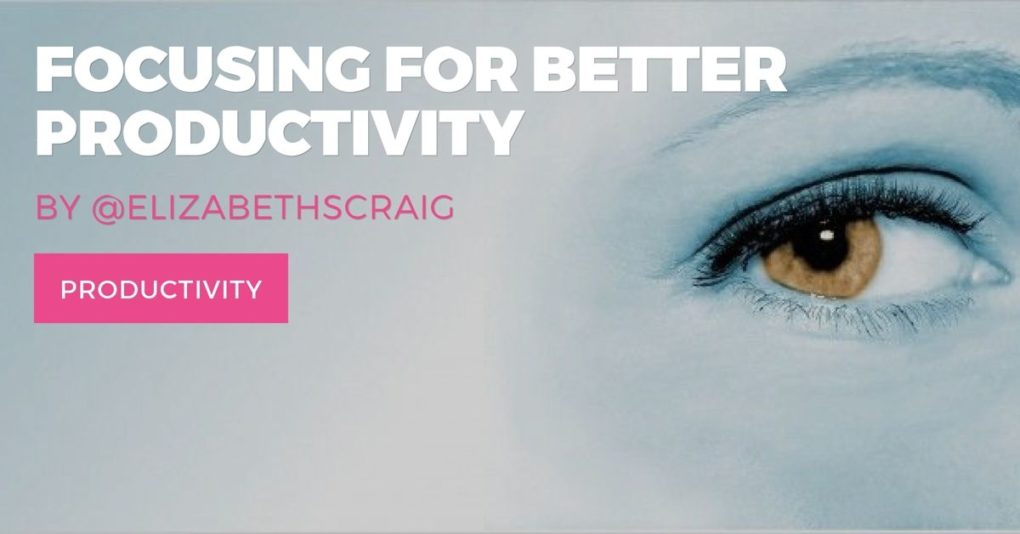 by Elizabeth S. Craig, @elizabethscraig
Just a year or two ago, I had so much that I was trying to multi-task that I got easily overwhelmed.
What's more, I felt really scattered.  There were so many different things to work on that I'd work a bit on one thing (maybe adding my books to a publishing platform) and then start working a few minutes later on something else that seemed equally important and pressing (maybe the book that I needed to finish).
The biggest problem was the very fact that everything seemed equally pressing.  This feeling that I needed to really scurry to get things done spurred the multitasking.  I felt as if everything were an emergency.   I considered all of my tasks equally important…personal and professional.  And if I thought of something that needed to be done (buy a birthday present for a friend whose birthday was in a week), then I felt as if I immediately wanted to check the task off my list.
A couple of things got me to reevaluate how I was handling my priorizing of tasks.
The first was an article I read in Time Magazine by Eric Barker: "The Morning Routine Experts Recommend for Peak Productivity."
Barker listed five ways to maintain productivity: stop reacting, decide the 3 things that matter today, use your 'magic hours' for the top 3 important things, have a starting ritual, and 'positive procrastination.' 
What resonated most with me were the "deciding what three things matter today" and the "magic hours for the 3 most important things."
My usual method was just to hop in. Write,  schedule updates on Twitter, answer emails, go grocery shopping, and not really prioritze.
I liked the idea of finishing the day and feeling like the day was a successful one. Now, I ask myself: what three things out of my to-do list will make me feel most successful for accomplishing them?  And I try to make the goals/tasks realistic.
Our 'magic hours' are simply when we're most productive. For me, it's the morning, but many people are more productive in the afternoons or evenings.
It's easy to list our top three things on a piece of paper each day.  Or, we can modify what we're doing slightly.
I modified my list when I came across the free app : 135 List.  There we can list one big thing to knock out, 3 things of medium importance, and 5 minor tasks.  This helped me sort everything out, from writing, to promo tasks, to dusting, to cooking supper.
I try to set up my list the night before so that I don't start wildly multitasking first thing. It's sort of like an outline for my day.
I've found that, since I started using the app last January, I've felt a lot more focused and less-stressed.
Do you take time to prioritize your to-do list? Any tips?  When are your 'magic hours?'
Prioritizing our to-do list can help us focus:
Click To Tweet
Photo via Visualhunt.com
(Visited 372 times, 1 visits today)