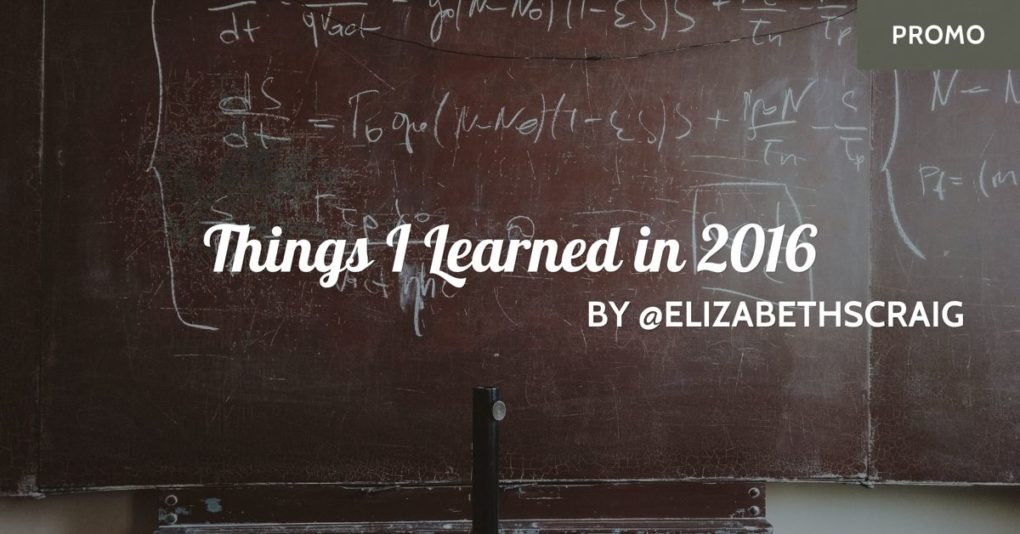 by Elizabeth S. Craig, @elizabethscraig
2016 felt like a very busy year for me, although my production slowed down slightly. I wrote and published two books and am sitting on a finished third until after the holidays.  Usually I'd be halfway through a 4th book by now.
I think the reason it felt so busy was because of all the promo-related and distribution-related things that I learned and all the various platforms I tweaked.  I sat down and tried to compile all the different things that I'd read about, studied, and implemented and came up with a list to show myself that I'd been even busier than I'd thought.
Here's a roundup of some of the things I learned in 2016:
I  learned how to find more newsletter subscribers. I participated in more group-related promo for my genre and was part of several massive giveaways with fellow cozy mystery authors. Readers entered by signing up for newsletter lists. My newsletter list grew very quickly in 2016 because of this (from a free to a paid list) and my open rate remained nearly the same.
I found that I can keep my income relatively stable, even though individual book sales are down, by producing more books, in more formats, available at more retailers.
I realized that Facebook needs my attention from time to time. I've had three profiles there (actually, two profiles and a page) since 2010. This year I deleted one of the profiles that I could no longer keep up with. I also created a timeline for my page, sent readers there to sign up for my newsletter, uploaded videos, and made sure my call to action button was updated.  This post explains how.
I found that I could get more visibility on LinkedIn by making a few tweaks (and found that I didn't realize all the different things we could do on LinkedIn).  I uploaded videos and blog posts, added 'speaker' to my LinkedIn "headline," and tried Slideshare.  (Here are a couple of posts that explain the hows and whys: here and here .
I learned how to be more effective with Facebook ads. Ispent some time learning how best to create them and set a small budget for advertising.  I found that I did get more newsletter signups through the ads.
I discovered that long pre-order periods may not work well for my audience (or, actually, for me either).
I learned that I could find out a lot more about my followers and readers with Twitter analytics and Goodreads book stats.
I learned that Wattpad readers will miss me if I don't continue posting material there.   And that I enjoy the support that I get from my young readers there more than I realized.
I realized international publishing doesn't just mean publishing through CreateSpace and Kindle ebooks. It  means distributing ebooks and print with a variety of companies…IngramSpark, PublishDrive, and StreetLib.
I found that sometimes it's easier to have a company like InstaFreebie or BookFunnel take care of distributing our free books for newsletter and review giveaways.  If readers aren't sure how to load the ebooks on their readers, these 3rd party players give them support.
I discovered there are good ways to make our books more visible on Google (with structured data markup).
I learned that metadata is effective in making our books discoverable and that I save time when I track it.
I realized Amazon's' Look Inside' preview is a nice addition to a book page on our website or on LinkedIn.
I learned readers have good suggestions.  A' Coming Soon' page on our website helps readers remember what's on its way to launch.
And a nice link to add to the Coming Soon page (along with other pages on our site) is a link to our Amazon Author Central page with instructions to follow us there.   I just put a simple: " Follow me on Amazon for release updates" up.
I'm thinking a lot of us had a 2016 like this.  What are some things that you learned?
(Visited 439 times, 1 visits today)