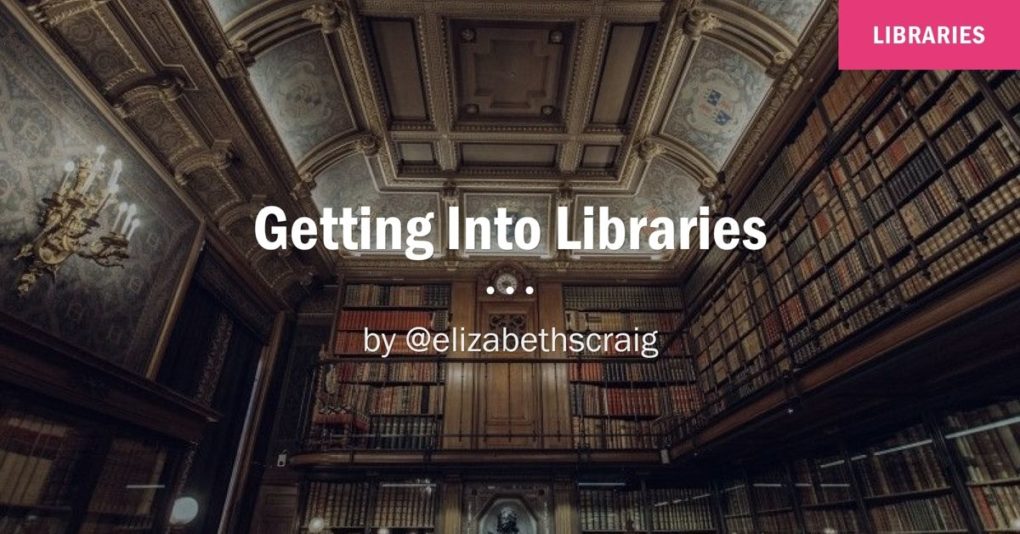 by Elizabeth S. Craig, @elizabethscraig
I've always felt it was important to get my books in libraries. That's not only because I like the idea of being discovered there (I'll take readers however I can find them), but because libraries have always been a place where I felt recharged.
My trad-published books are in quite a few libraries (you can always see where your books are if you look on WorldCat) , but I really wanted my Myrtle series there.
Now when I look at WorldCat, I see my Myrtle Books in libraries scattered around the US.
Now that I've expanded my distribution through OverDrive (via the aggregator PublishDrive), my books are available in international libraries, too.
Are libraries using OverDrive? They certainly are in the US.  Last year, a record number of libraries surpassed one million downloads of ebooks and audiobooks with OverDrive.
It's nice having them available internationally, too. Of course, just because they're available overseas doesn't mean things are taking off there. I've had 204 sales on OverDrive since late-November and 169 of those were in US libraries.
Mark Williams of the International Indie Author recommends that we take things a step farther and contact the libraries who have ordered our books to introduce ourselves and let them know that we have other books available.
OverDrive makes our books available in a variety of formats for readers, including Kindle, epub, and PDF.
Also worth a mention are the library platforms available through Smashwords. Unfortunately, I haven't enjoyed the sales there that I have at OverDrive, but it's another option for writers.  Smashwords distributes to Bibliotheca CloudLibrary, OverDrive (although self-published titles are segregated in the catalog, to my understanding, which is why I'm using PublishDrive), Baker & Taylor Axis 360, Gardners (or Askews & Holts and VLeBooks for academic libraries) and Odilo.
For many years, self-published writers have tried and failed to get their books into libraries. An important reason that this was difficult was because acquisition librarians must order books through their usual purchasing channels/vendors (they don't ordinarily order directly from the publisher). Fortunately for us, OverDrive is one of these channels. Through these vendors, we can reach libraries in the US, Canada, Australia, and United Kingdom.
Have you tried OverDrive? Have you looked for your books on WorldCat?
Getting our books into libraries worldwide:
Click To Tweet
Image via Visual Hunt
(Visited 305 times, 1 visits today)