by Fred Johnson,  @FredBobJohn
In our non-stop world of tweets, tags, and text messages, it's often difficult to find the time and motivation to sit down and read (let alone write!) a full-length novel. Even short stories can fall flat in terms of their ability to reflect the pure speed and transience of modern life.
Enter flash fiction. This relatively modern form describes very short fiction, with pieces normally clocking it at below a thousand words. With so few words to play with, writers of flash fiction have to cram meaning and emotion into as few words as possible. The most famous example is commonly attributed to Ernest Hemingway and is only six words long:
For sale: baby shoes, never worn.
Powerful stuff indeed. But here's the kicker: flash fiction, beyond being a pleasure to read, can make you a better writer, no matter what you're writing.
This is because flash fiction is all about using every last word and wasting no space whatsoever, which is an incredibly important skill for a writer to cultivate. Learning the value of brevity can help you get better, whether you're writing short stories, novels, articles, blog posts, reviews, commercial copy… anything really.
Even better, flash fiction takes very little time to read and write. You can embrace brevity and write flash fiction during your break at work, on the bus, or before you go to bed. Better still, it can be a great way to test out ideas or to dip a toe into a different genre–if one piece doesn't work, it's no big deal, but if another does, you can develop that piece and use it as the foundation for a longer text.
With all this in mind, here are some great platforms and communities to help encourage you, give you some inspiration, and provide some top-notch reading material.
Flash Fiction Online
Flashfictiononline.com is an online magazine that publishes a new issue every month. It publishes varied works of between five hundred and one thousand words and, in addition, releases anthologies intermittently.
Issues are available to read online for free or to purchase in ebook format. Even better, the magazine has a good team of editors who ensure that only high quality work gets through. A great place to start if you're after longer flash fiction.
Fifty Words
Fiftywords.com publishes fifty-word stories in a feed on their website. Run by one person, the site's stories vary in quality, but when each one is only fifty words long it doesn't take long to find the good ones. Definitely worth a look.
Six Word Stories
Cutting down the wordcount to an even more extreme degree, the sub-Reddit r/sixwordstories deals, as the name suggests, in six-word stories. Taking inspiration from the Hemingway story I mentioned earlier, Six Word Stories is an open forum for people to share their own stories and comment on those of others. This being the case, quality varies massively, but it's a good site to visit if you're curious to see how much can fit into six words.
Terribly Tiny Tales
At once a seasonal magazine, community, and social media site, terriblytinytales.com is a massive and long-standing platform for those interested in flash fiction. They release a tweet-sized story every day, and explore different ways in which readers and writers can collaborate together. Submitting is easy and the community is friendly. Give it a go!
Spartan
Spartan is a small-but-growing literary magazine dealing in minimalist prose. Alongside traditional Carver-esque minimalism, Spartan also publishes flash fiction. The magazine's published pieces are available for free online, and every year the team release a print anthology in limited numbers. Again, submitting your own work is easy and can be very rewarding.
Quiet Pine Trees
One of my favourite platforms for flash fiction, Quiet Pine Trees lives primarily on Twitter (as @QuietPineTrees) but is also on Tumblr (as quietpinetrees.tumblr.com.) The curator produces tweet-length short fiction of consistently impressive quality, publishing to both Twitter and Tumblr. Many of the pieces have a sci-fi or speculative twist, but there's something here for every lover of flash fiction.
So, those are my favourite spots for flash fiction. Next time you find yourself with a spare half hour, why not break out a pen and have a go yourself? Your work will thank you for it–regular injections of flash fiction (whether you're writing or reading) will help keep you sharp, ruthless, and on-point. Say goodbye to waffle!
How flash fiction can make you a better writer (by @FredBobJohn ):
Click To Tweet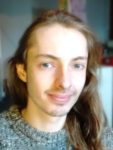 Fred Johnson is an editor for Standout Books, where he helps authors take their manuscripts from good to perfect.
He also writes fiction and poetry, and can be found on Twitter @FredBobJohn.
Photo via Visual Hunt
(Visited 687 times, 1 visits today)