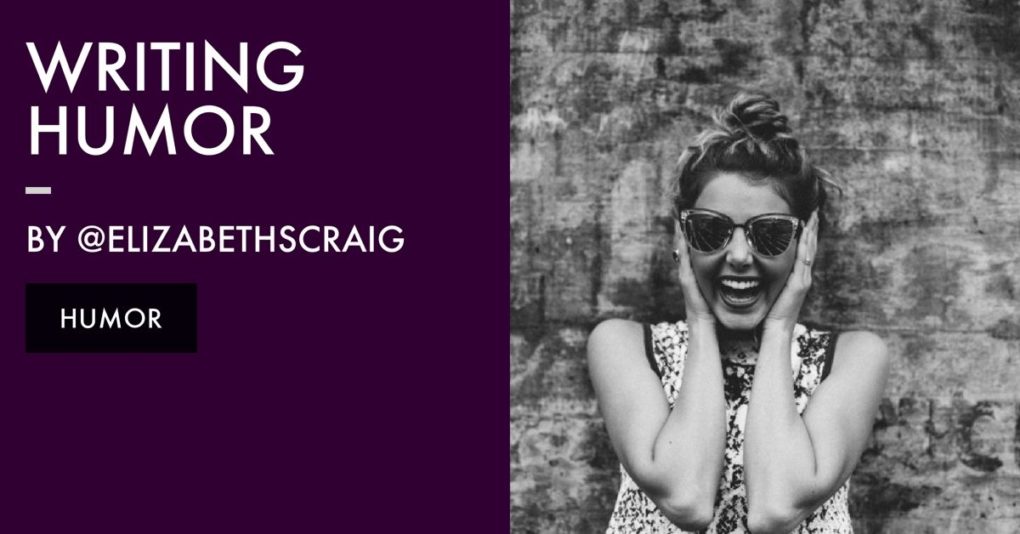 by Elizabeth S. Craig, @elizabethscraig
One thing that I love about writing cozy mysteries is the ability to integrate humor into the stories.
The amount of humor varies. I still somewhat regret writing A Body at Book Club which has a scene in which I actually laughed out loud while writing (startling the cats and dog around me). Since then, almost every book has at least one customer review that says: "It's okay. Not as funny as A Body at Book Club."
I've noticed that humor comes easier as a series continues and I know the characters better and better. I think that's because my humor is all character-based and the set-up for a humorous scene becomes easy when the readers and I know the characters very well. Running gags can be particularly effective over the course of a series.
The easiest is putting characters in situations where the reader knows the character is uncomfortable. Situational humor (similar to the idea behind sitcoms, or situational comedies). I'll put my hypochondriac character around someone with a terrible cold and have him anguish over that in the background as my sleuth is questioning the sick suspect. Or I'll put my former English teacher sleuth on the spot at a book club meeting when she hasn't read the book (and doesn't want to own up to the fact).
I've always loved the classic clown and straight-man type of set-up evident in shows like I Love Lucy. Modeling that, I've got one sidekick whose dry sense of humor acts as a nice foil for my unpredictable sleuth.
I'm not afraid to delve into farce or screwball comedy every once and a while (notably, A Body at Book Club).
But my books are gentle books and the humor is gentle, too. Your books might be darker or edgier, but there's definitely a style of humor that will fit your writing. Don't think that your serious novel doesn't need humor. There's an interesting post by Dean Gloster to refute that notion: "7 Reasons Writers of Serious Novels Should Use Humor in Their Fiction" (including reader identification and assigning positive traits to characters).
There are posts that I've bookmarked on Evernote for repeated reading.  Specifically to incorporating the style of humor we want to focus on (with the right tone for our genre and books), I'd look at a couple of posts from writer Darcy Pattison: "Five More Ways to Add Humor" and "Running Gags".  September C. Fawkes offers "15+Tactics for Writing Humor".  Margie Lawson does a nice job with concrete examples in "Humor Hits Hook Readers."  Jordan Dane's "Five Ways to Stand Out With Humor in Your Writing" has some good tips.  I also like "How to Mix Humor Into Your Writing" by Leigh Anne Jasheway.
Do you use humor in your books?  How much do you use?
Tips and resources for writing humor:
Click To Tweet
Photo via Visualhunt.com
(Visited 283 times, 1 visits today)