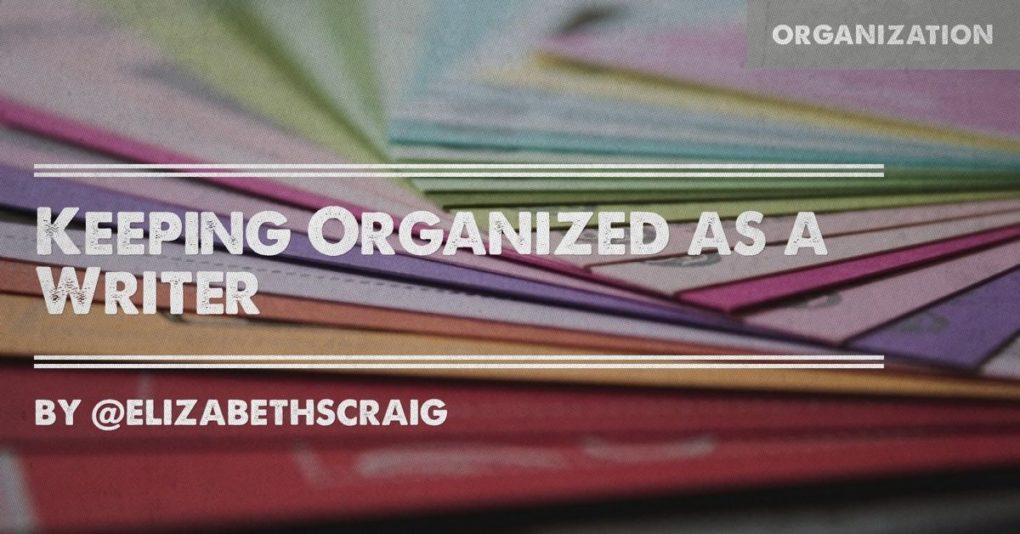 by Elizabeth S. Craig, @elizabethscraig
Being a writer can involve a lot of clutter.
And I don't even print things out. I've trained myself by this time to work as well on the computer as I used to on paper (that way I don't have the time-consuming process of transferring notes or manuscript text to the computer later).  But there's a lot of computer clutter.
I've found if I can keep my files organized, it helps me to write a lot faster. That's because I can quickly access the information I need and keep writing my story without getting distracted by something else on my computer (hello, internet).
Here's my (current) method, using Word.  I've gone through a bunch of different iterations and I'd be interested in hearing how you've set your own files up.
First off, the important stuff: the story bibles. For series writers, these are like gold. I may not immediately remember what type of car a character in book two drove…but I guarantee that some reader remembers (probably because they were binge-reading and book two is very fresh in their minds).  In these story bibles, I track eye color, past jobs, the street my character lives on, etc.  I have a folder for each series and individual documents inside those folders for each character. I also have documents for recurring settings (as broad as the town and the town names/proximity of nearby towns and as insular as the living room of the protagonist).
Next, the story itself. I want every scrap of information related to the story in the same folder.  I have a folder for each book.  Inside that folder are documents: the back cover copy, the outline, a list of things to fix/check on in later drafts, and the manuscript.
Finally, I've got a folder of information that helps me publish the story.   ISBNs for all the books are in one document. I've also got a document for metadata to ensure that I'm listing my book/series information consistently for better search engine optimization. I've got my headshot and bio handy and the back matter for my books (list of books, common acknowledgments, where to find me online, a pitch for my newsletter) in the same folder.
Backing up these files is essential. I back up to both a USB that I keep on my keychain and to the cloud.
For a look at how other writers stay organized, see Melissa Donovan's post "Writing Tips for Getting and Staying Organized" and Elizabeth Covart's post on keeping writing ideas and research organized by using Evernote. 
How do you organize your writing-related files? What else do you organize to help make your writing and publishing process smoother?
Tips for organizing writing-related files:
Click To Tweet
Photo via Visual hunt
(Visited 655 times, 1 visits today)