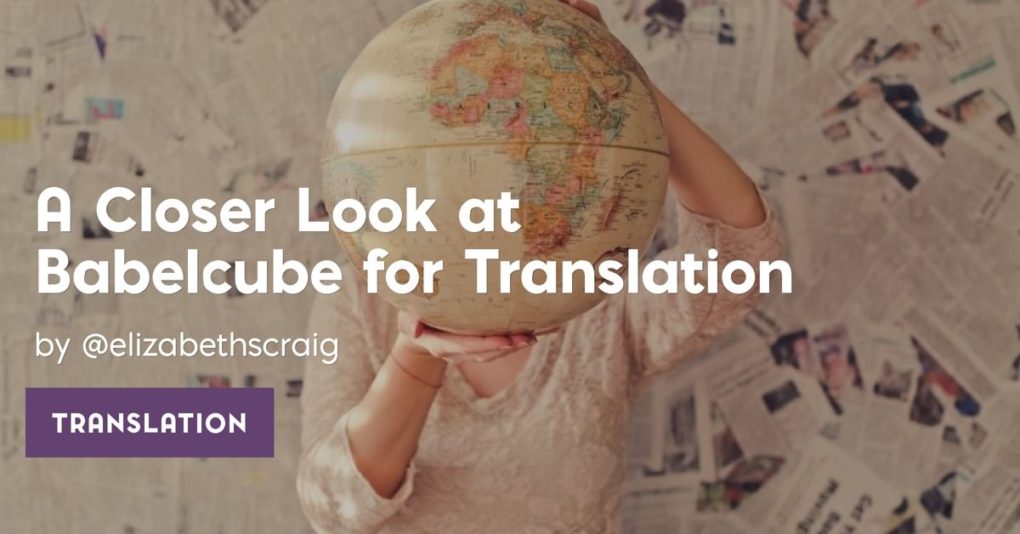 by Elizabeth S. Craig, @elizabethscraig
My strategy for the last couple of years is increase the income streams for my already-published books by branching into international publishing, libraries, and translation.
I'm about to publish my first translated book, A Dyeing Shame, in Spanish.  My translator is the gifted Alfredo Moyano-Barroso.  I was lucky that Freddy not only speaks Spanish and English fluently, but he lives in the US and was easily able to convey Southern US customs and traditions to a new audience.  Right on that book's heels is an Italian version of A Body in the Backyard, translated by Valeria Poropat, another wonderful translator.
Babelcube is a platform that allows indie authors to audition and retain translators for their books.  Here is my experience working with them:
The Good: 
The royalty-share agreement. For writers, there's lots that's good.  There's very little risk on our side as writers (except, perhaps, the risk of a bad translation).  We pay nothing upfront.  Babelcube handles payments to the translator, distribution of the books, etc.
Checkpoints for quality control. We have opportunities to end the translation process.
A partnership (for ebooks) with StreetLIb: a company I already do business with and respect a good deal.  That expands the distribution options (although I wish that StreetLib would take over the print distribution–more on that below).
The Bad:
 I have heard numerous complaints of bad customer service.  I've actually experienced prompt replies to any queries there, but it's worth noting that their reputation precedes them in terms of response.
The Ugly: 
 No print distribution except via CreateSpace/Amazon
No audio distribution
The contract is exclusive and the translated work(s) cannot be distributed in print or audio during the 5-year period of the contract, even though those formats are not currently offered by Babelcube.
What I Did Right:
I branched into translation, period.
I rejected several translation offers, holding out for a better candidate.
I didn't immediately put my entire series up for translation, waiting instead to see how the first book went.
I asked Babelcube questions before acting, making sure I wasn't violating any terms in my contract. 
What I'd Do Differently:
I would find out what type of format (ebook? Print? Audio?) was best for the international audience the translation was targeting.  If it's print, I'd seriously consider holding off.  Unfortunately, the ebook market in Spain has yet to take off and printed books are still preferred for much of the Spanish-speaking world. Without more print distribution options (Ingram generally is cheaper for online book buyers because they have POD printers internationally…reducing printing costs), sales may prove to be really limited.
Worth Noting: 
Although it would be incredibly easy to upload a translated work independently of a platform like Babelcube, the problem comes when splitting profits with a translator.  Would you have to set up a joint bank account?  What would taxes look like?  I think, right, now, the easiest option for the busy indie author is to go through a platform like Babelcube.
Have you branched into translation?  How did it go for you?
Photo via Visualhunt.com
(Visited 124 times, 1 visits today)