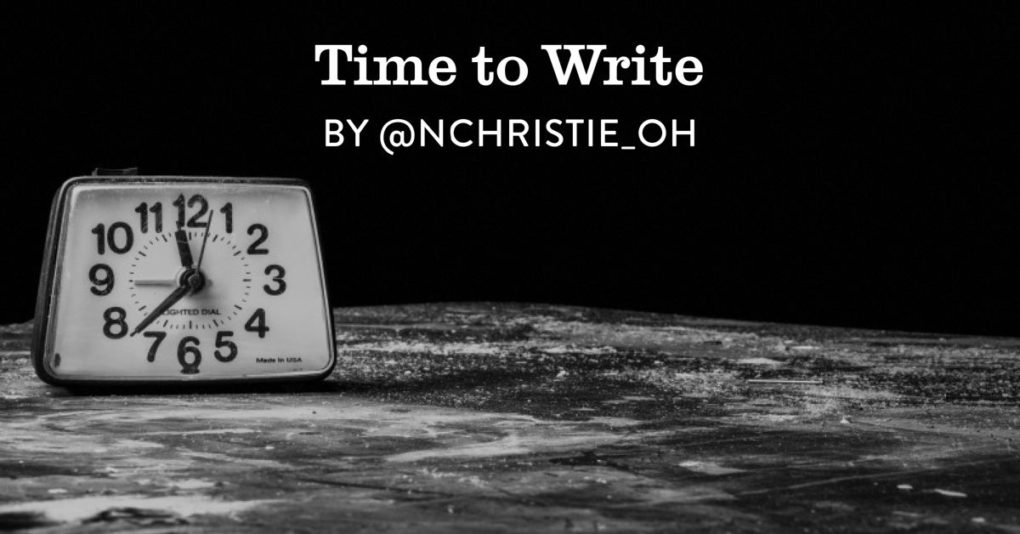 by Nancy Christie, @NChristie_OH
When I was thinking about what topic to explore for this guest post, three words kept coming into my mind: "time to write."
Maybe it was because, overloaded with pre-publication marketing work for my upcoming book, Rut-Busting Book for Writers, I kept "robbing Peter to pay Paul"—stealing the small amount of time I had dedicated each day to fiction writing (my passion) to complete all those promotional tasks on my To-Do list.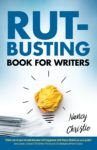 Or maybe it was because despite knowing what I wanted to focus on once my writing book was safely "birthed"—preparing my second short story collection for publication—I kept finding my mind returning to a novel idea that was just "a gleam in its mother's eye." And then of course there were the client projects (my income source) whose deadlines were fast approaching.
Every day, I am very conscious of the tick-tick-tick that indicated that time is passing while the items on my task list remain uncompleted. Like so many writers and authors I interviewed for my book, it wasn't that there was a shortage of ideas or projects I wanted to pursue. It was more a time shortage, leaving me feeling like the White Rabbit who kept checking his pocket watch and muttering, "so little time, so much to do."
So how do we handle it, given that, for many of us, writing is both a creative calling and a business? How do we make time for writing? And is it just about literal "time" or do we also have to think about the other meaning of "time to write": whether now is the time for us to begin (or return to) writing?
Making time to write
We all wish we could add more time to our days—tuck in a few minutes here, an hour or two there. But the fact is all we have each day are 24 hours. It's our decision how we use it. The key to finding time to write is prioritizing: pushing our writing time to the top of our list while downgrading the other items that had been occupying top billing.
But this doesn't require assigning huge chunks of time to our writing—something few of us have. A strategy that I have used and that I recommend in my workshops is the "30 in 30" approach: for 30 days devote just 30 minutes a day to writing. No more and no less.
Now to do that, we need to find that half-hour in the 24 hours that make up each day. But this is where so many of us get stuck, believing that to be an impossibility. And perhaps that's true, based on how we have organized our life. But think about it: if a friend or family member needed us for 30 minutes a day for the next 30 days, we'd find a way to find the time. If our boss said we had to stay late for 30 minutes for the next 30 days, we'd find a way to find the time.
Isn't our writing worth that 30-minute/30-day commitment?
Of course it is—and here are some ideas for finding that golden half-hour:
Give up a TV show, cut back on telephone conversations, bribe the kids or spouse to take over a household task.
Get up a little earlier or go to bed a little later.
Write while eating lunch or waiting for the clothes to finish at the Laundromat.
Use the time during the morning and evening commute to write—a strategy that has been employed by other successful writers.
Thirty minutes isn't very much time to find if we make a determined effort to locate it.
Recognizing that it's time to write
Sometimes, however, it isn't so much finding clock-time to write but knowing when it's time to write. In her autobiography, Agatha Christie wrote that her family could tell when she was getting ready to work on a new book, saying she was getting "broody." We've all had that feeling: an idea comes into our head for a story, poem, essay or article and takes up root. In the middle of the day or late at night, it pushes itself to the forefront of our mind and demands that we pay attention to it. And it won't stop annoying us until we do.
Or maybe it isn't a specific project but simple the urge to write. We don't yet know what we want to write about or what form it will take. All we know is that we are hungry to write and nothing will assuage that hunger except to write.
The solution seems simple: sit down and write. But each time we do, the evil spirit of self-doubt start whispering in the background.
It tells us we don't have any talent, and that the rejections we have amassed so far are clear indications of that fact.
It tells us that we are too young to have anything worthwhile to share or too old to have anything relevant to write about.
It tells us that it would be selfish to take time to pursue our creative desire when we have so many other responsibilities and duties.
The battle rages between our desire to write and all the reasons we manufacture for not writing. It's exhausting and so easy just to surrender. But if we do—and I tell you this from my own experience—the result isn't relief but an even greater feeling of dissatisfaction with ourselves and the choices that we have made. The reality is that the urge, the desire, the need to write never really goes away. It lingers there, affecting how we look at our life and ourselves.
As writers, we have been given the gift of creativity, and that gift deserves to be acknowledged and then expressed. If we have the sense that it is time to write, we must find the time to write. And then we must write, with no judgment and no expectations, but the only our commitment to pursue our craft wherever it may lead.
Tips for making time to write (by @NChristie_OH ):
Click To Tweet
See below for special offer for readers of this blog. 
About Nancy Christie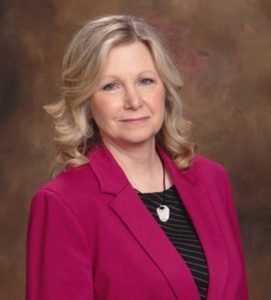 Nancy Christie is the author of Rut-Busting Book for Writers (Mill City Press), Traveling Left of Center and Other Stories (Pixel Hall Press) and The Gifts Of Change (Atria/Beyond Words). Her short stories and essays have appeared in numerous print and online publications.
She recently finished her second short fiction collection, Peripheral Visions and Other Stories, and is currently working on several other book projects. A professional writer based in Ohio, Christie provides copywriting services to agencies, businesses and organizations nationwide through her company, Professional Writing Services.
A member of the American Society of Journalists and Authors, Florida Writers Association and Short Fiction Writers Guild (SFWG), Christie teaches writing workshops at conferences, libraries and schools. She is also the founder of the annual "Celebrate Short Fiction" Day (www.nancychristie.com/focusonfiction/celebrate-short-fiction-day/).
For more information, visit her website at www.nancychristie.com. To interview Christie or book her for a speaking engagement, book signing or other event, contact her via email at nancy@nancychristie.com or at 330-793-3675.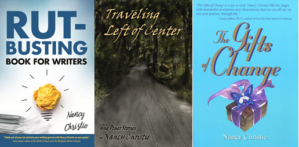 About Rut-Busting Book for Writers: 
October special for readers of this blog:  If you order the paperback or digital version of RUT-BUSTING BOOK FOR WRITERS through the My Book Orders webpage and use the code RBBW02, you will receive a 15% discount off the price.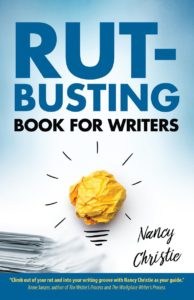 ISBN 9781545611005 — Available through Ingram (Publication date Fall 2017)
Retail (print): $14.99 / Retail (ebook): $3.99
Rut-Busting Book For Writers offers insights, information and tips for those who are pursuing the writing life, whether as a profession or for personal satisfaction, yet find themselves struggling to get out of creative or professional ruts. The book provides strategies, inspiring words and proactive suggestions from myself and more than 50 other industry professionals who have "been there and done that" and are now willing to share their knowledge about the creative and practical aspects of being a writer.
For more information, visit www.rutbustingbookforwriters.com.
a Rafflecopter giveaway

Photo via VisualHunt.com
(Visited 246 times, 1 visits today)