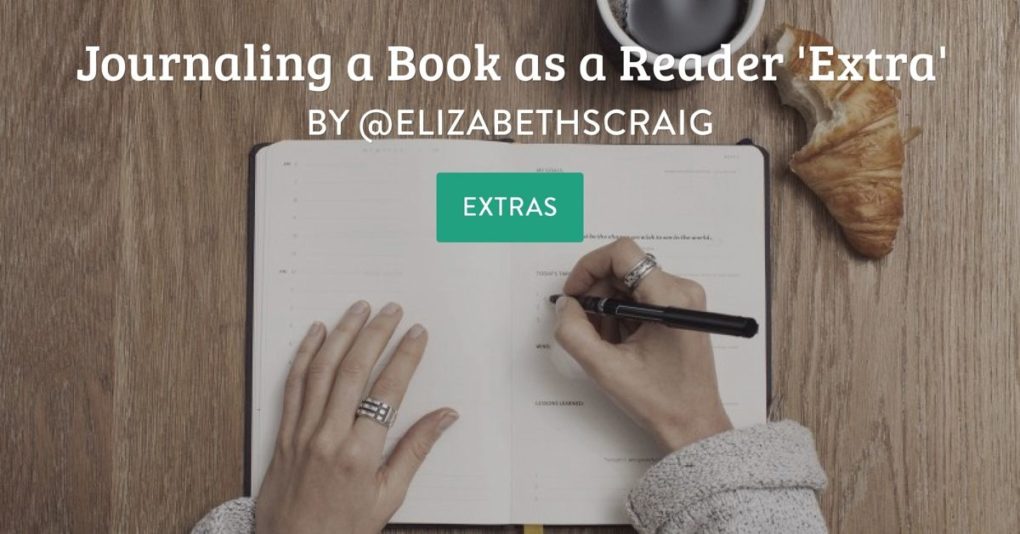 by Elizabeth S. Craig, @elizabethscraig
I'd been hearing that author notes could be a nice website 'extra' for readers or newsletter subscribers, or serve as promo copy on the product page for Amazon.
I'd experimented a little  in my newsletters and on Amazon, but decided to take things a little farther this time.  I decided to try journaling a book while I wrote it.  I posted the journal on Google Docs, shared it so that anyone with the link could view it, and mentioned the journal on my website.
At first, I was a little worried.  Writers' lives aren't the most interesting and was the writing process really going to draw readers in?  Especially mine?  I'm very routine-driven.  Writing at 5 a.m. isn't maybe the most fascinating thing in the world.
But then I became a little more observant about what was going on around me while I was writing.  How was I managing distractions? How focused was I on the story? When and where was I getting my ideas?  And I found that there were stories around the story.
I don't give any major spoilers, just hint at some of what's going on in the story that I'm writing.  That can naturally lead into the genesis of the characters and how I feel about them.  Who or what helped to inspire their creation.  The origination of the supposedly fictional settings (that have a lot in common with real locations).
We can add images from the web, personal photos, links, and other things to make the journal more visually interesting.
I decided to pin the link to my journal at the top of my Facebook page.  From there, it generated a lot of interest and readers reached.  My post read: "What goes through a writer's mind while working on a book? It can be surprising. 
 Follow along as I write the next Myrtle Clover mystery,  A Body in the Trunk."
It's also nice to post it on Facebook because readers can comment there.  I disabled comments for the document on Google Docs, because I had the feeling it would turn into a real mess….comments are really intended for edits between project partners and are inline there.  I'd say that the lack of ability to host comments is the only real problem I see with putting the journal on Google Docs. You could, of course, set up a similar journaling project on your blog—each entry could engender comments.
Do you use author notes?  Journal books?  What 'extras' do you include for readers?
Photo via Visual hunt
Journaling a book as a reader extra:
Click To Tweet
(Visited 373 times, 1 visits today)