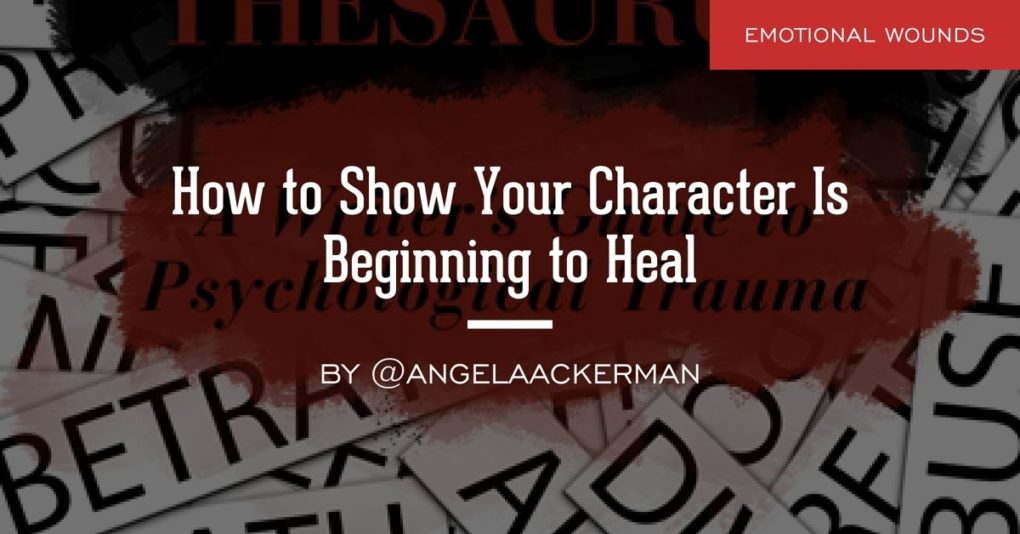 by Angela Ackerman, @AngelaAckerman
When it comes to writing a story where a character is going to work through a difficult past wound, there are two behavioral states to convey: one showing their brokenness and dysfunction, and one displaying hard-won insight, self-acceptance, and increased self-worth, all important aspects of growth.
Ironically, writers tend to struggle more with how to show a character's healthy behavior than they do the downward spiral. (Maybe after all the lessons on tension and conflict, we've gotten very good at throwing rocks? Or we're just all a bit more sadistic that we're likely to admit!) Either way, that shove down the hill is less stressful to write than the painful crawl back up it.
Here's what I know: change is painful, both in the fictional world and the real one. Transformation doesn't happen overnight. So when it comes to showing our character's path to healing in the aftermath of a destructive wound, we need to take it slow. Trusting others, especially after one's been hurt, is hard. And believing again in hope, that a better tomorrow is possible? This is often the most difficult thing of all.
How Does Change Happen? HINT: Self-Awareness
Yearning for something better forces an awakening of sorts. Usually a character is stuck in denial or is simply avoiding her problems, but when a meaningful goal draws her attention, she must look within to examine how she can better help this reality happen. Often this moment is a bit of an epiphany about how her own dysfunctional behavior has caused trouble in her life.
This self-awareness, paired with a deep desire for something currently out of reach, can trigger the first shuffle closer to change. Let's break down the important stepping stones that will help you map your character's path forward to a better reality.
Step 1: Taking Ownership and Envisioning a New Reality
A critical first step toward positive change involves a willingness to acknowledge the way she copes with problems, especially those that trigger the fears tied to her past wounds, are harmful or dysfunctional. Seeing this, and taking ownership, marks an important shift in mind-set. Finding the courage to look within and identify one's own unhealthy attitudes and behaviors so one can change them is a big deal. As she does this, she visualizes how her life can be better, and it helps her chart a course toward the goal that will fill her longing within.
Step 2: Creating Small, Achievable Goals
Her newfound awareness and shifted outlook allow her to resist the lure of fear and, instead, feel hope. But the ground of this new perspective is shaky. To avoid a relapse when disappointment or failure hits, the character should set smaller, achievable goals that lead her toward a larger one. Each victory will increase her self-esteem, empowering her, and even if she encounters minor setbacks, she should be able to power through them.
Step 3: Adopting Good Habits
A big part of committing to a new course of action is recognizing these problem areas and making an active choice to replace bad habits with good ones. Showing your character taking better care of her health (by eating properly, getting more sleep, improving her hygiene, and exercising) will let readers know she's actively trying to improve. A character can also move away from toxic friends and influences to make room for loved ones. Seeking education and other forms of self-improvement are also good signs that a shift is taking place in the character's mind.
Step 4: Packing an Emotional Parachute
Despite your character's newfound attitude and determination to achieve better results, setbacks may happen. If she isn't ready for these, it could be easy for her to fall back into the emotional traps of denial or avoidance. Unless you're intending to show only a temporary improvement, you don't want her to revert to past negative coping strategies, such as drinking too much, playing the blame game, or becoming emotionally reactive. She can incorporate these setback survival techniques instead:
Identify the Downward Spiral. Patterns are hard to break, so when disappointment comes, your character's self-esteem and self-worth are likely to be impacted. This can quickly turn into a hopeless whirlpool that will drag her emotions into a dark place. If your character recognizes what's happening, she can make an active decision to take back control.
Focus on the Positive. Instead of only dwelling on what went wrong in a situation, show your character also looking for what went right. Small successes can be embraced and celebrated, offering perspective.
Take a Time-Out. The character can go for a walk, spend time with a friend, listen to music, meditate, or participate in a hobby that helps her de-stress and change her outlook. (If you choose this strategy, just make sure it doesn't interfere with the story's forward momentum.)
Give Back. If your character is pessimistic and there's a risk of her spiraling into old habits, give her an opportunity to do something nice for someone else. Assisting others or doing a good turn can provide the mental boost that's needed to get the character back into a positive frame of mind.
Confide. Sometimes your character just needs a listening ear or a supportive shoulder. Having her reach out instead of shutting down is another way to show she's dealing disappointment or failure in a healthy way.
Adopt Humor. Another method of coping with adversity and struggle is to keep a sense of humor. Joking about a situation or making light of one's role in it may diffuse some of the character's frustration and can promote camaraderie with other members of the story's cast.
Step 5. Make a Plan of Action (And Stick to It)
Finally, the character will need to hit checkpoints to achieve the overall goal. Have her identify what needs to be done, anticipate potential problems, and then follow through with her plan, even when it gets tough. This commitment will show that she has the goal solidly in her sights. It will also provide her with the ability to make any sacrifices that are necessary to reach her goal.
What sort of things does your character do to cope with the long road ahead, especially setbacks? Let me know in the comments!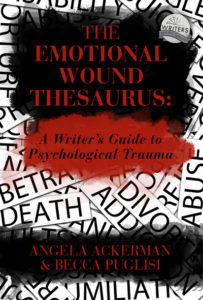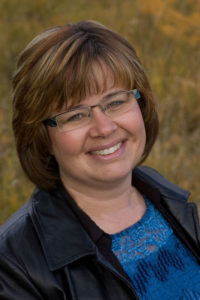 Angela Ackerman is a writing coach, international speaker, and co-author of the bestselling book, The Emotion Thesaurus, as well as five others, including the revolutionary Emotional Wound Thesaurus: A Writer's Guide to Psychological Trauma. Her books are available in six languages, are sourced by US universities, and are used by novelists, screenwriters, editors, and psychologists around the world. Angela is also the co-founder of the popular site Writers Helping Writers, as well as One Stop for Writers, an innovative online library built to help writers elevate their storytelling. Find her on Facebook, Twitter, and Instagram.
Writer @AngelaAckerman with 5 steps to show your character healing from emotional wounds:
Click To Tweet
(Visited 1,569 times, 4 visits today)