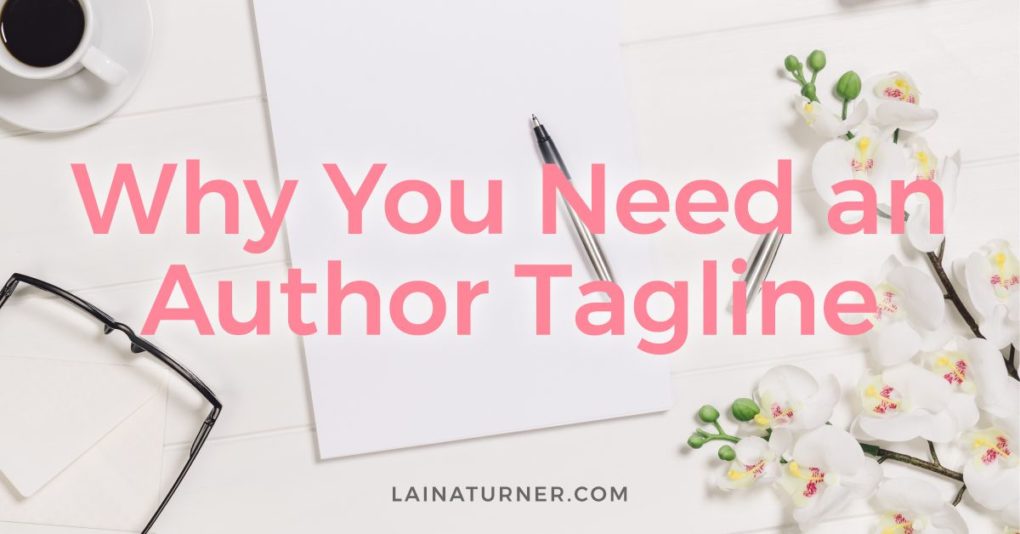 by Laina Turner, @laina_turner
I went to a writers conference years ago, and a panelist was talking about marketing. He said, many great writers never enjoy the chance to earn a living as an author because no one knows how great their books are. They think if they write an amazing book people will buy it, so they don't put time and effort into marketing.
While writing a good book is a huge part of selling it books won't sell if the reader doesn't know it exists. You have to promote what you write.
It's the business side of authoring.
There are plenty of readers for everyone, but there's no denying it's stiff competition. You must make a good first impression and hook potential readers in the split second you have their attention. There are many ways to do that, but today we're going to talk about the author tagline.
You're familiar with taglines; you see them all the time. These 2 popped into my head the minute I thought memorable tagline:
Verizon Mobile – Can you hear me now?
Timex – It takes a licking and keeps on ticking.
You'd be hard-pressed to find a person on the planet who didn't recognize these taglines and immediately know the company they represented. You can also easily surmise that Verizon touts a strong cell signal and Timex a hardy timepiece. Their marketing departments have done a bang-up job.
Emotion and understanding are what you want to convey with your author tagline.  You want the reader to know what you and your books are all about when they land on your website, Amazon page, or social media accounts.
You might think it's not possible to create such a compelling tagline without the marketing budget of Verizon or Timex. Banish that thought because it IS possible.
An indie author whom I love and feel does a great job with her tagline is Heather Wardell. Her tagline is Women's Fiction with Depth, Humor, and Heart. That line tells the prospective reader right off that these are fun loving books with a message.
You understand the WHY of developing your author tagline. Now you need to do it. Easier said than done my friend but here are some tips.
3 Tips for Developing Your Author tagline
Brainstorm words describing you/your writing, how you want your readers to feel when reading your books, or even how you feel while writing them. Brainstorm adjectives that describe the mood your book sets. Think of words that contain emotion and will evoke emotion. Don't think about how these words connect. Just write them down.
Ask your current readers, editors, friends to give you words that describe you/your writing. It's a great way to compare/contrast your thoughts with others. Remember this isn't all about you. It's about your readers and their perception of you and your books.
This could be a fun contest idea to build reader engagement. A way to not only get the information you're seeking but get your readers bought into you and create excitement around your author brand. I promise you your readers will LOVE being part of the process.
When you get your long, long list of words, start looking for commonalities. Organize your list based on those commonalities. Then go one step further and see what other words with the same meaning aren't on the list.
Taglines should be short and to the point. They need to be easy to remember and catchy. Simple to say to someone on the street, put in a meme on Instagram, on the back of your book cover, or on your website. All while embodying what you, your books, and your author brand is all about.
Don't
Spend hours researching what others have done. You'll undoubtedly find some of your favorite words taken and then get frustrated and upset for no reason. Remember there are plenty of readers for all of us.
Don't think your tagline is set in stone. Much like your writing evolves so will your author brand. You may need to try out a few before you find one that fits.
Marketing yourself and your books are a constant.  If your goal as an author is to make a living at your craft, then you want to embrace all aspects of the business. Spend time on the necessary steps to ensure your success.  Marketing has to be as important to you as writing your next novel is.
As I said earlier, it's the business side of authoring.
Do you already have an author tagline? I'd love to hear it. Drop it in the comments.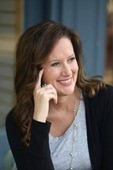 Laina Turner is the author of the Presley Thurman mystery series, the Trixie Pristine mysteries, and several stand-alone fiction and non-fiction titles.  When Laina's not writing cozy mysteries, she's helping other authors reach their dreams at Writing Warriors Collective.
She's a lifelong learner, coffee drinker, loves yoga and her family.
You can connect with her in the following places:
Website www.lainaturner.com/books
Amazon page https://www.amazon.com/Laina-Turner/e/B00494IOUQ
Pinterest 3500 followers https://www.pinterest.com/lainaturner/boards
Facebook fanpage 1500 https://www.facebook.com/LainaTurner
Instagram 2000 https://www.instagram.com/?hl=en
Twitter 15,000 https://twitter.com/laina_turner
Writing Warriors Collective https://www.facebook.com/groups/writingwarriorscollective/
Why you should have an author tagline and 3 tips for creating one (by @laina_turner ):
Click To Tweet
(Visited 862 times, 1 visits today)