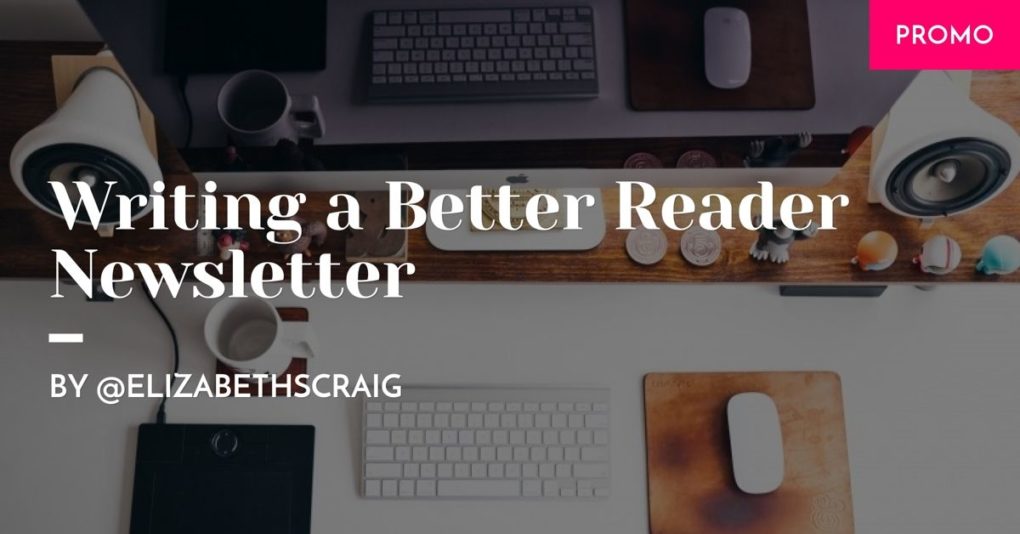 by Elizabeth S. Craig, @elizabethscraig
I've mentioned before that I always feel a little apologetic when I send a newsletter to readers. I'm so inundated by emails that the idea of wanting more emails seems impossible to me.  But that's just the thing we need to remember: readers do want to receive our newsletter.  That's why they signed up for them.
I only send my newsletters when I have a release, which means that I'm sending a newsletter out about three times a year.  My newsletter include buy-links for the new book, a few recipes (I don't enjoy cooking, but I like passing along easy recipes), and updates on my life and what I'm working on now.
I'm always on the lookout for ways to make my newsletter better. I came across three articles on the same day and saved all of them for future use since each one had at least one helpful takeaway.  I thought I'd pass the information along here in case it helps others.
Send your newsletter to one reader
This tip comes from Tim Grahl.  In his post,  "5 Myths About Email Marketing for Authors", he asks:
Are you writing for fantasy nerds looking for new books? Are you writing for the thirty-something stay-at-home-mom that needs to lose some weight?
Who are you writing for?
Picture them and then work hard to add value to their lives.
Sometimes it's easier to write for that one reader (and then, naturally, send to the entire list).
Create an editorial calendar for your newsletter
This tip comes from Problogger Darren Rowse in his article, "7 Common Newsletter Problems, Solved" :
Create a content calendar for your email list. Rather than sending a link to your latest post or a weekly/monthly roundup of posts, use an editorial calendar to come up with some ideas ahead of time.
This seems like a no-brainer to me.  Coming up with a newsletter while trying to launch a book is pretty stressful.  This way, I can stay ahead and make the process quicker.
Collaborate with another writer
Penny Sansevieri from A Marketing Expert, states in her post "Ramp Up Your Book Sales with Email Book Marketing":
Reach out and ask if they'd like to swap promotions in your respective book marketing emails or newsletters. The worst you could hear is 'no' so what have you got to lose?
The benefit here is two-fold. You get more content for your emails and your readers see you as a resource for great book recommendations. 
This seems like an easy way to network with other writers.
Do you have a newsletter? How often do you send them?  What types of content do you include in yours?
3 Tips for a Better Newsletter:
Click To Tweet
Photo on VisualHunt
(Visited 215 times, 1 visits today)