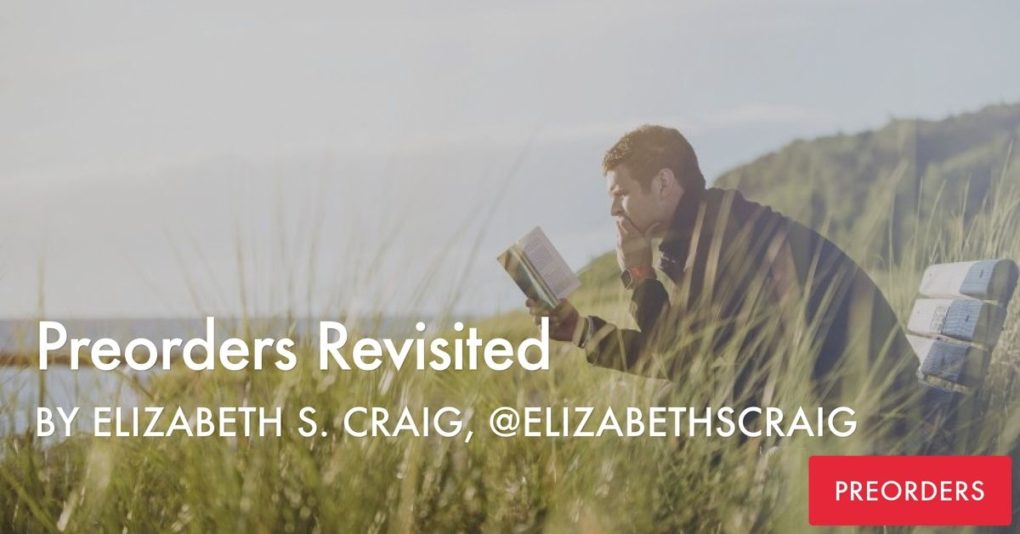 Although I wasn't impressed by my first pre-order experiment, I've grown to accept pre-orders as a good way to make sure everything is in perfect order at the retailers on release day.   I made changes in my pre-order strategy by including the pre-order on Amazon and by running the pre-order for a shorter period of time.
In December I ran a pre-order for a completely different reason: I wanted to delay a release until January, after the holiday busyness had settled down for readers.  The book was finished by mid-December, so I decided to try to generate income while I waited for a better launch time.
Of course, I always second-guess myself.  Would January really be better for sales than December?  January is when everyone's credit card bills come in.  But then I reminded myself that December hasn't been, for me, a good time to release.  Fewer people are buying for themselves in December and they don't have as much time to read. And I'd hardly be tempting new readers with the 12th book in a series.
I had good results with the pre-order this time. I started the pre-order on December 18 and the book released on January 9th. I set it up for pre-order on all the different channels I could: KDP, Nook, Kobo, IngramSpark, Amazon, etc.
I set up the print edition on CreateSpace, but let it sit for a while after proofing it and before hitting 'publish'.  I wanted the print edition to be more of a simultaneous release with the digital release (mostly to avoid questions from readers as to why the book was available in print and not in ebook).
Although common advice is to set the pre-order price lower than the price at release, I left it at $4.99, which is my usual release price (a pricing experiment at $5.99 on a release day last year did not go well).
I did end up having a glitch, and the pre-order period gave me time to get it fixed.  A lot of my readers prefer print, and the CreateSpace version wasn't linking on the same product page as the Kindle version (although both were listed in my Amazon Author Central).  I was able to contact customer service and have it fixed (in fewer than 10 hours after reaching out to them).  It was a relief to have the problem taken care of before the launch.
As usual with a pre-order, it was nice having the buy-links ready ahead of time.  I put the links up on my website and added them to the newsletter draft I was writing for release day.
For whatever reason (maybe I'm simply wrong about December sales), the pre-order sales were triple the number for my second-best performer.  But I did do a couple of different things this time. I did some subtle pre-release promo by journaling the book as I wrote it (I'd pinned my journal at the top of my Facebook page).  When the book became available for pre-order, I pinned a different post, noting that fact.
I was a little worried that the higher than usual pre-order sales would mean a dip in ordering at the launch, but that, fortunately wasn't the case. Release day sales were even higher than the accumulated pre-order sales.
Looking back over this post, I'm thinking this is something I'll repeat again. I frequently have a book that's ready to publish in December because I write 3 books a year.  And I'll continue with pre-orders since they afford me the opportunity to get my ducks in a row (via buy-links, fixing glitches, and tweaking my newsletter). Many readers have also told me on Facebook, in comments on previous posts, and via email that they like pre-orders because they can order the book when it's on their mind.  I think I'll still keep the pre-order period short…a month or less is time enough.
For more on best practices with pre-orders, check out two posts on the BookBub blog:
17 Ways to Sell Pre-order Books  by Diana Urban
Should You Make a Book Available for Pre-order?  14 Authors Weigh In by Carlyn Robertson
Do you use pre-orders?  How have they worked for you in the past?
Is December Good for Releasing the 12th Book in a Series? A Workaround:
Click To Tweet
Photo on VisualHunt.com
(Visited 156 times, 1 visits today)