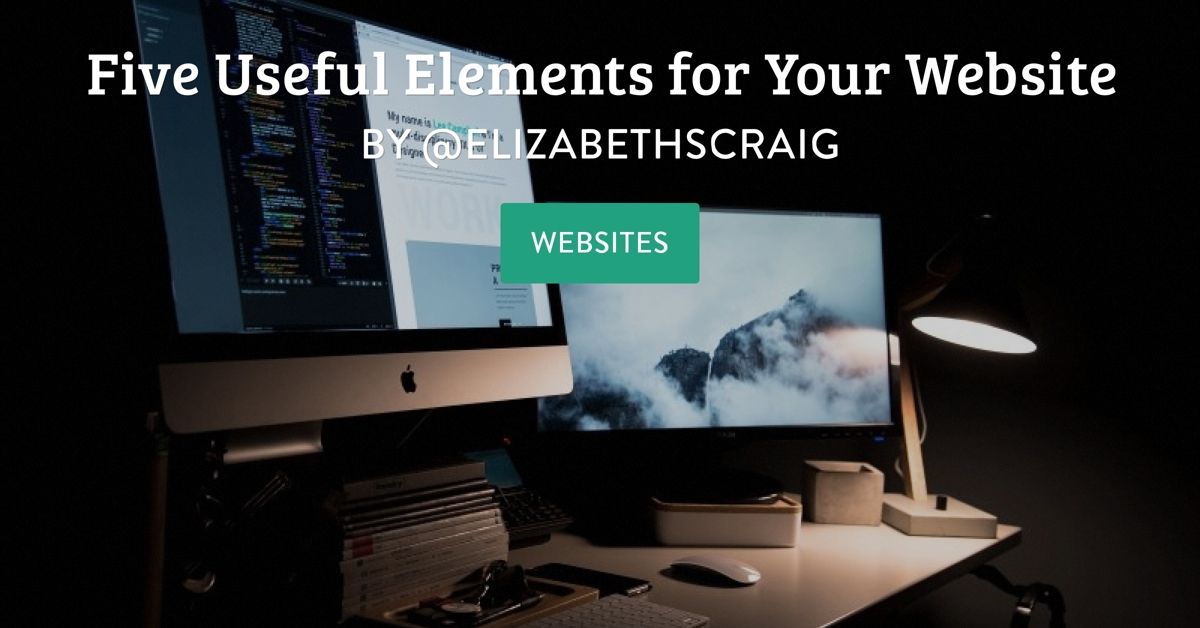 by Elizabeth S. Craig, @elizabethscraig
Through the years, I've run across a lot of author websites.  When I see something really useful, I'll add it to my own.  Here are five things that I've found worthwhile to add.
A book page for each book
This is important for SEO for your books.  If you look up my books on Google, you get 'rich results' in the sidebar showing the cover, ratings, publication date, my name, etc.  This wasn't the case until I had a separate page on my site for each title (I also used some schema markup on book WordPress pages to help search engines read my page elements. More on how I did that here).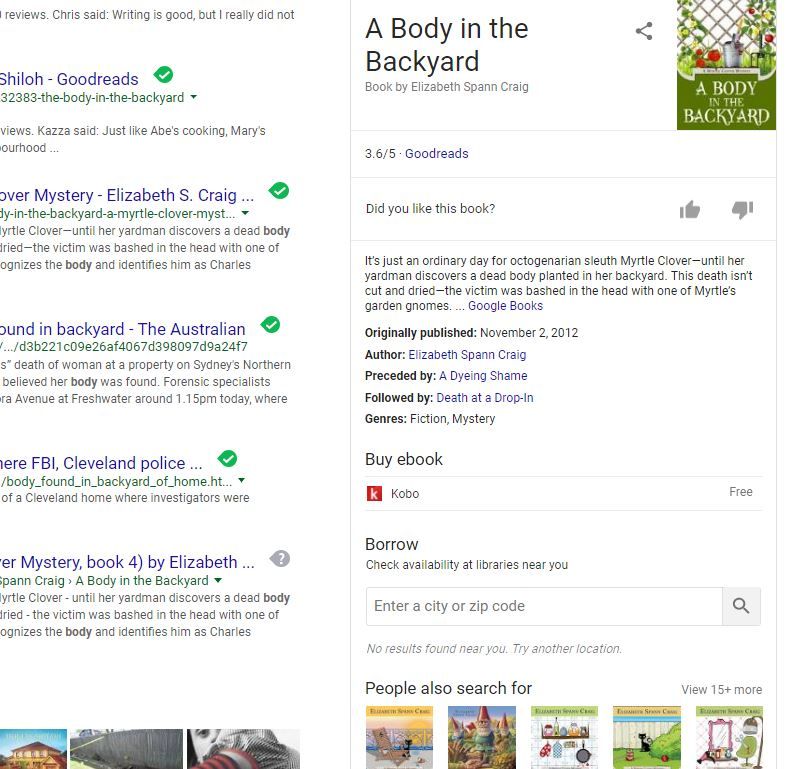 A coming soon page
A reader in suggested back in 2016 that I should create a 'coming soon' page on my site because she kept losing track of my releases and what series was launching a book next.  I've made sure to keep it updated (which is, of course, the danger of having a page like that).
A nice link to add to the Coming Soon page (along with other pages on our site) is a link to our Amazon Author Central page with instructions to follow us there.   I just put a simple: " Follow me on Amazon for release updates" up.
A newsletter signup
This is a frequent reason that readers visit our website–to find ways to stay updated.  The easiest, and best, way to gain subscribers for our newsletter is by listing the signup info several places on our website.  The readers who subscribe on our sites are most likely to be our most dedicated readers…and the most important ones to contact when we have releases.  You should also have your newsletter signup on your Facebook page, if you have one.
A printable book list/your books listed in order
This was another reader request.  At first, I didn't really see a point to listing them in order because they could all be read out of order.  But there are some readers who really, really want to read books in order.  You can upload a Word doc or PDF to your site.  The important thing, again, is to remember to update it when new books are released.
I've made a point, since my books are available in print from both CreateSpace and Ingram, to list the ISBNs for the books so they can be printed and ordered by readers at their local bookstore, if they wish.
Contact information
I'm sure everyone is tired of me harping on this, ha!  I must note this about every six months on this site.  But the number of blogs and websites that I come across that don't even have an author's last name or email address is really amazing.  Readers do want to contact us from time to time and so do others–maybe someone would like you to speak at a rotary club meeting or would like to get in touch with you about representing your fiction, etc..  It's important to provide a way to connect.
Do you have any of these elements on your website?  What have you found useful on your  own site?
Five Useful Elements for Your Website
Click To Tweet
Photo on Visualhunt.com
(Visited 325 times, 1 visits today)