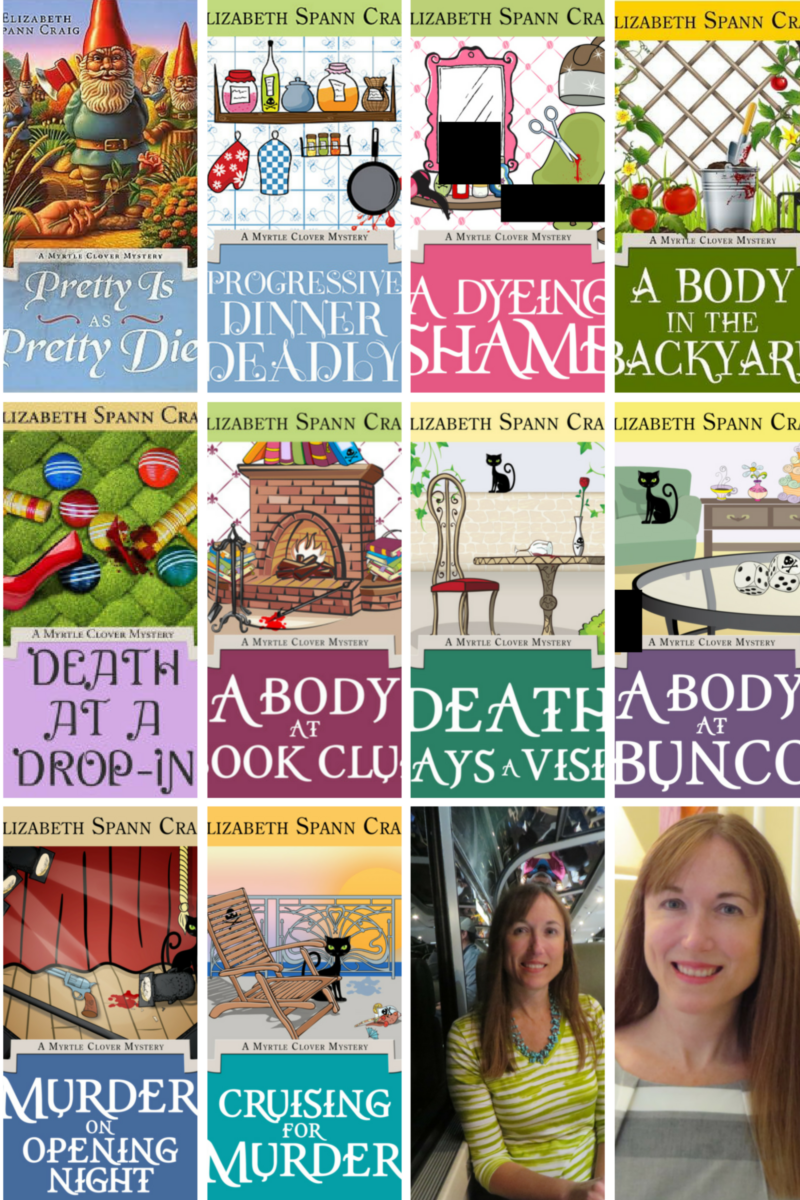 Series: Myrtle Clover Cozy Mysteries
The sleepy town of Bradley, North Carolina, might not be as quiet as it seems. Murders happen at a steady rate and octogenarian amateur sleuth Myrtle Clover is determined to solve them before her police chief son. The bestselling Myrtle Clover Cozy Mysteries feature an octogenarian sleuth and her senior sidekick as they investigate crime in the deceptively peaceful town. The books can be read out of order, but the technical order of the books is as follows: Pretty is as Pretty Dies, Progressive Dinner Deadly, Dyeing Shame, A Body in the Backyard, Death at a Drop-In, A Body at Book Club, Death Pays a Visit, A Body at Bunco, and the upcoming Murder on Opening Night.
Series: Memphis Barbeque Series
Barbeque restaurant owner Lulu Taylor dishes out justice, ribs, and humor from Beale Street.
Series: Southern Quilting Mysteries
ormer art museum curator Beatrice Coleman retires to a sleepy North Carolina town and learns the art of quilting…and sleuthing. Who knew that quilting could be so dangerous?