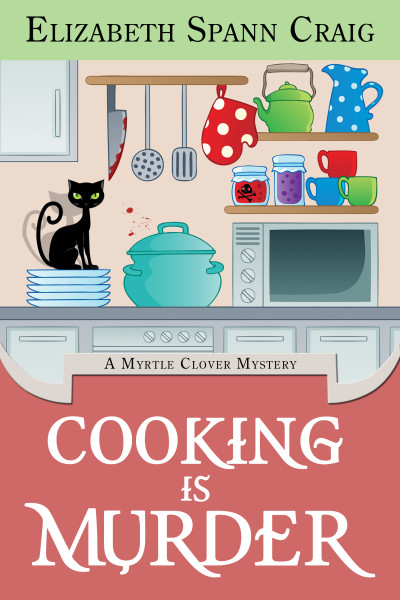 Published May 6, 2017: Cooking is Murder, A Myrtle Clover Cozy Mystery. "At cooking school, too many cooks can make you fed up. "
Order Now!
About the Book
Readers love Myrtle – over 1500 4 and 5 star reviews
Cooking is Murder: 
Myrtle has decided that she's actually a very good cook. In fact, she feels she's such a good cook that she elects to hone her skills at a cooking school.  She persuades her reluctant friend Miles to join her, convinced they both could use some inspiration in the kitchen.
This cooking school enrolls one rather loud-mouth student who quickly makes everyone fed-up. This unfortunate student, fond of telling tales out of school, learns that one man's meat is another man's poison.  Myrtle and Miles must use class act detecting skills to learn who's been schooled in murder before someone else's goose gets cooked.
Praise for Myrtle Clover Mysteries:
Publishers Weekly: "Myrtle's wacky personality is a delight."
Mystery News: "Wonderful cozy mystery: solidly written, well-plotted and funny."
ForeWord: "The treat here is Myrtle's eccentricity, brought to life with rich humor and executed …with breezy skill."
"I hope I'm half as lively as she is when I reach my 80's.." Amazon Reviewer
"Sassy and funny as ever" Amazon Reviewer
"Myrtle is a feisty lady and I enjoy her wit and ability to figure out who done it." Amazon Reviewer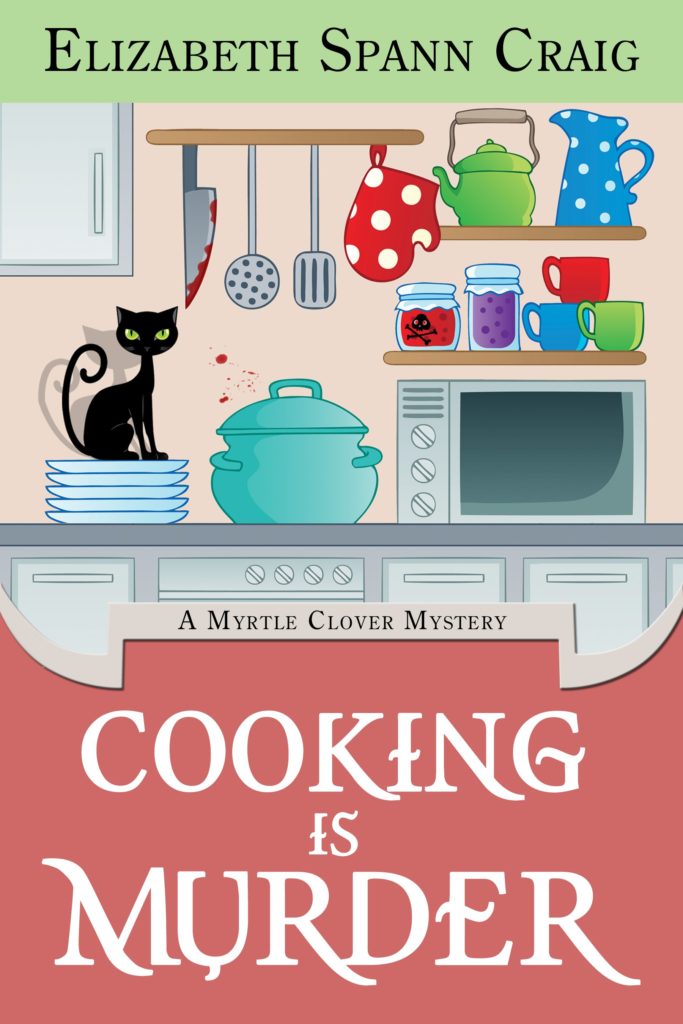 (Visited 508 times, 1 visits today)
Other Books in "Myrtle Clover Cozy Mysteries"
Disclosure of Material Connection: Some of the links in the page above are "affiliate links." This means if you click on the link and purchase the item, I will receive an affiliate commission. I am disclosing this in accordance with the Federal Trade Commission's
16 CFR, Part 255
: "Guides Concerning the Use of Endorsements and Testimonials in Advertising."