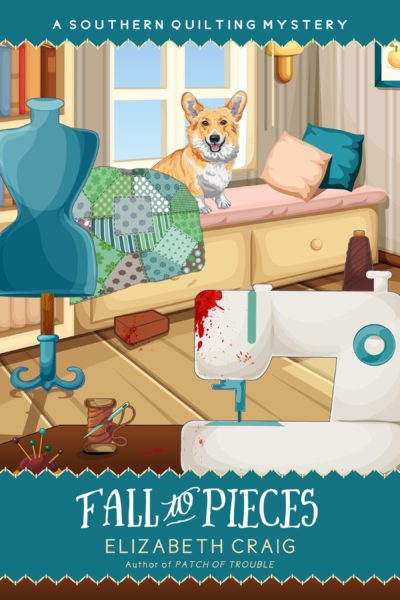 Jan. 17, 2017: "Fall to Pieces" by Elizabeth Craig: When a quilter mysteriously meets her maker, Beatrice uses her sleuthing skills to try to find the killer before more lives are cut short.
Order Now!
About the Book
When a quilting event falls to pieces, Beatrice works to patch things up.
Dappled Hills quilters are eagerly anticipating new events at the Patchwork Cottage quilt shop. The shop's owner, Posy, has announced 'Sew and Tell' socials and a mystery quilt group project.
But one day, instead of emailed quilt instructions, the quilters receive a disturbing message about a fellow quilter. When that quilter mysteriously meets her maker, Beatrice decides to use her sleuthing skills to find the killer before more lives are cut short.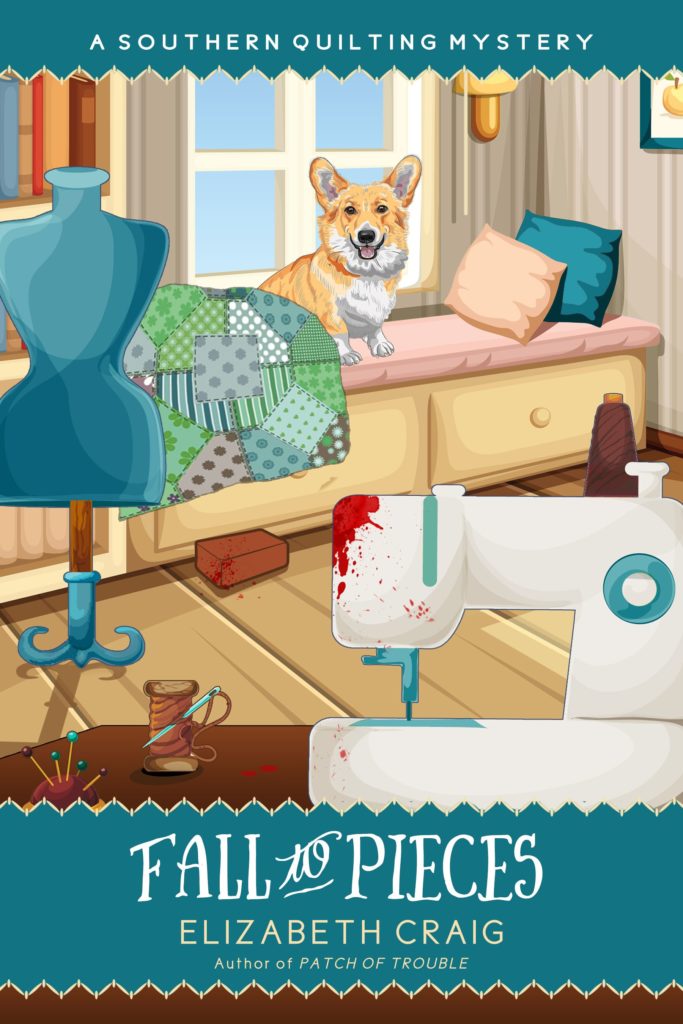 Praise for the Series: 
"As warm and cozy as a favorite quilt. Elizabeth Craig captures Southern life at its best, and her characters are as vibrant and colorful as the quilts they sew."-New York Times bestselling author, Krista Davis
"Sparkles with Craig's cleverness and plenty of Carolina charm."-Richmond Times-Dispatch
"A great read…full of twists and turns that keep it fresh."-Fresh Fiction
"A very Christie-esque mystery."-Escape with Dollycas into a Good Book
"Readers will enjoy touring Dappled Hills guided by colorful locals."-Genre Go Round Reviews
(Visited 307 times, 1 visits today)
Other Books in "Southern Quilting Mysteries"
Disclosure of Material Connection: Some of the links in the page above are "affiliate links." This means if you click on the link and purchase the item, I will receive an affiliate commission. I am disclosing this in accordance with the Federal Trade Commission's
16 CFR, Part 255
: "Guides Concerning the Use of Endorsements and Testimonials in Advertising."