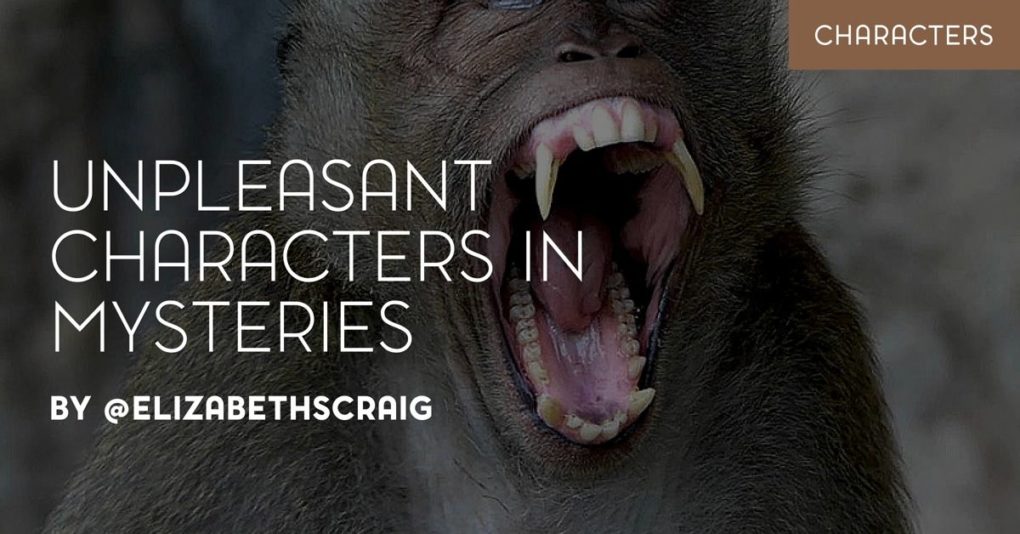 by Elizabeth S. Craig, @elizabethscraig
Unpleasant characters are tough for any genre.  But for mysteries, they present special challenges.
My editors from Penguin would often bring up concerns they had with unpleasant characters in my manuscripts.
My feeling is that unpleasant characters are incredibly useful in mysteries. They provide motive.  They provide realism. They can even provide humor.
Although I find these characters helpful, I do recognize the pitfalls.  Unpleasant characters are tricky for mysteries (and, likely, for most genres). Continue reading Unpleasant Characters in Mysteries →