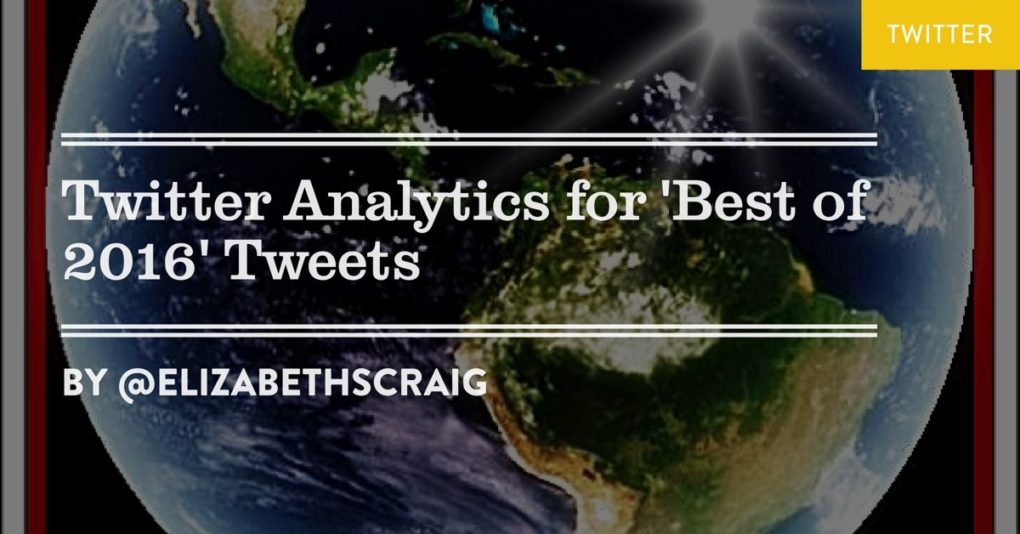 by Elizabeth S. Craig, @elizabethscraig
If you're like me, you're in the middle of a very busy time of year.  I'm trying to wrap up a project (definitely not releasing it in December…January is better, sales-wise) in the midst of shopping, decorating, and driving my daughter to her own events.
Besides all that, I'm still trying to keep up my online presence. One of the ways I make this easier around the holidays is to schedule my 'top tweets of 2016'. The past couple of years I've used a very convoluted method of discovering and then scheduling these 'best of' tweets.  But with Twitter analytics, I've found a better way.
First off, Twitter analytics is a very interesting tool, if you haven't already been using it.  Journalist and Publishing Perspectives Editor-in-Chief Porter Anderson explains why in his post "How to Use Twitter Analytics to Boost Your Social Media Marketing."  Even if you don't want to schedule year-end tweets, if you're not familiar with Twitter analytics, you should probably take a look. It's interesting , at any rate, to see who your most influential follower is.
Here's how to use it to learn your most popular tweets of the year: Continue reading Twitter Analytics for 'Best of 2016' Tweets →