Follow me on Amazon for release updates.
Coming this winter:
Myrtle Clover book #12, The Body in the Trunk will release early 2018.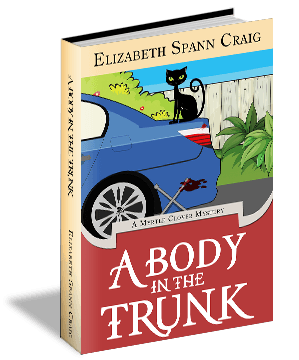 Sometimes taking a spin makes you crash and burn.
When a neighbor disappears, Myrtle and Miles shift gears and hit the road to search for him. They discover their neighbor slightly off the beaten track—murdered with a tire iron. Myrtle has no intention of letting the killer give them the slip. She and Miles buckle up for a race against time to find the murderer…before someone else hits a dead end.