Follow me on Amazon for release updates.
Rest in Pieces:  Coming  Summer 2018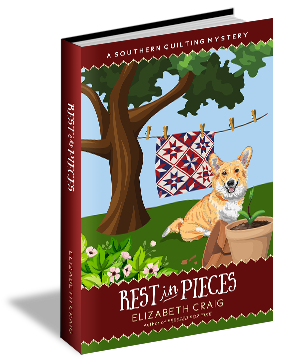 When Beatrice takes on a new case, she must solve it before anyone else rests in pieces.
Beatrice and her new husband, Wyatt, have started their life together.  Their first big event as man and wife is another wedding: that of Beatrice's daughter. It's a happy occasion and a beautiful ceremony—aside from the appearance of the odd and uninvited Ophelia. Ophelia argues with another guest, who is later discovered dead.
Beatrice must piece together the truth before the killer strikes again.